If you don't know it already, the biggest game in sports is quickly approaching. What game is this? THE SUPER BOWL! Not only is it the biggest sports game, it's a day that brings friends and family together. Sports, barbecuing, entertainment, it's among the biggest days for Americans. 
If you plan on throwing a great Super Bowl party it takes planning and steering clear of being generic. Overnight Prints offers print pieces that can be transformed into perfect game day decorations. List out activities, where, when, and even give your guests something to remember. 
Posters
Our premium posters are ideal for your upcoming party. Create your own personal poster by placing your favorite player or team. Not only stick your favorite player/ team but create your own designs and text! We offer our clients a full creative start to finish process. If you don't want to customize everything feel free to use our other designing options. We offer a design program online in which you can upload images, choose fonts, and more. We also have an extensive gallery of professionally made templates to choose from. These stylish posters will go perfectly inside your home, and are perfect for game day.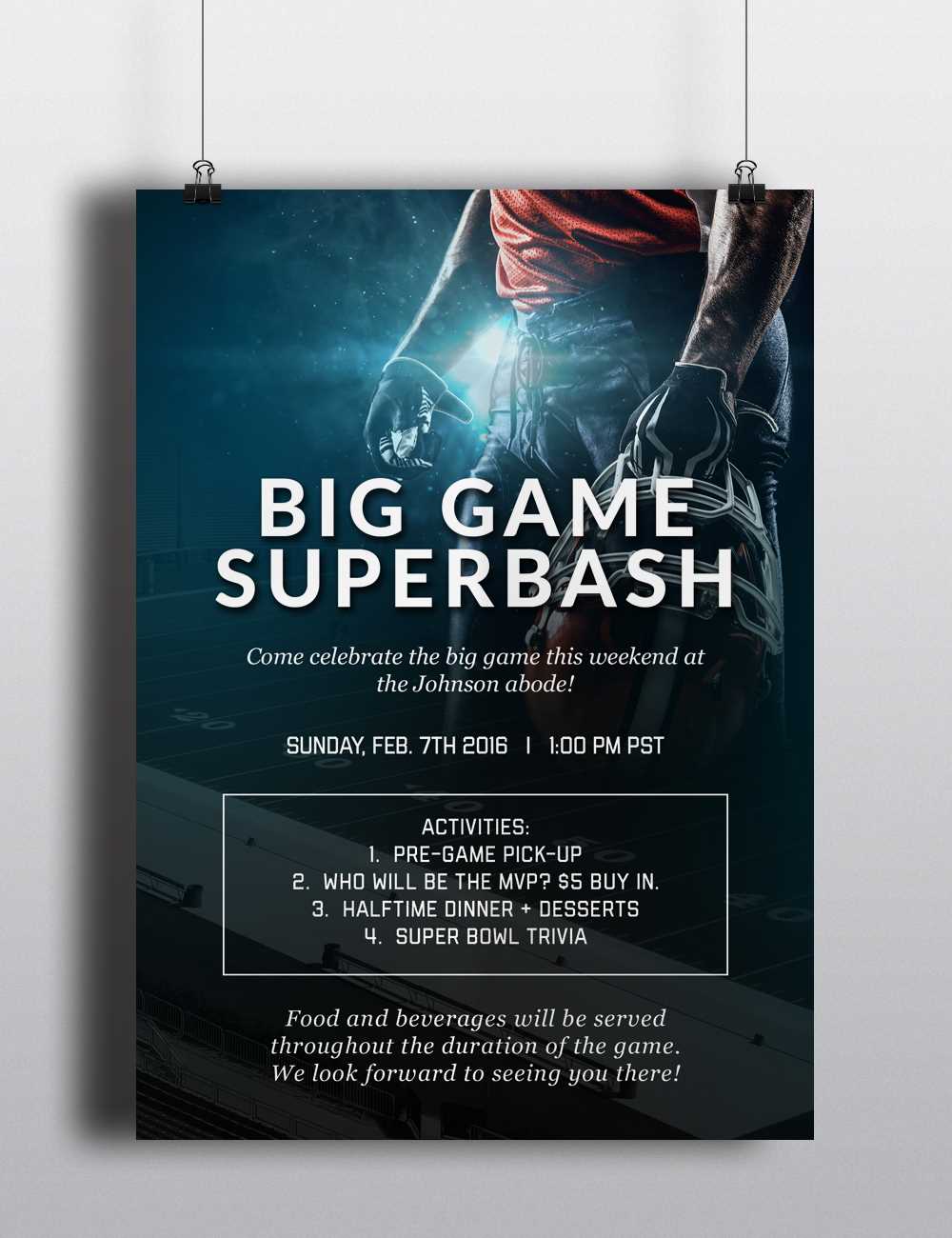 Coasters
This next product is efficient, fun, and is a great take home gift for all your friends and family. The first job of our custom coasters is to protect. Any Super Bowl party you will notice there are always a lot of beverages. Make sure you protect your surfaces and furniture with these fun party favors. Our coasters start on 34pt card stock and that is more than double the standard. We also offer three sizes which include our 3.5 x 3.5 with 3/8 rounded corners, 4 x 4 with 3/8 rounded corners, and 4″ circle coaster. Now you can add your teams color in the center insert. Choose from black. Dk. green, magenta, red, and many more.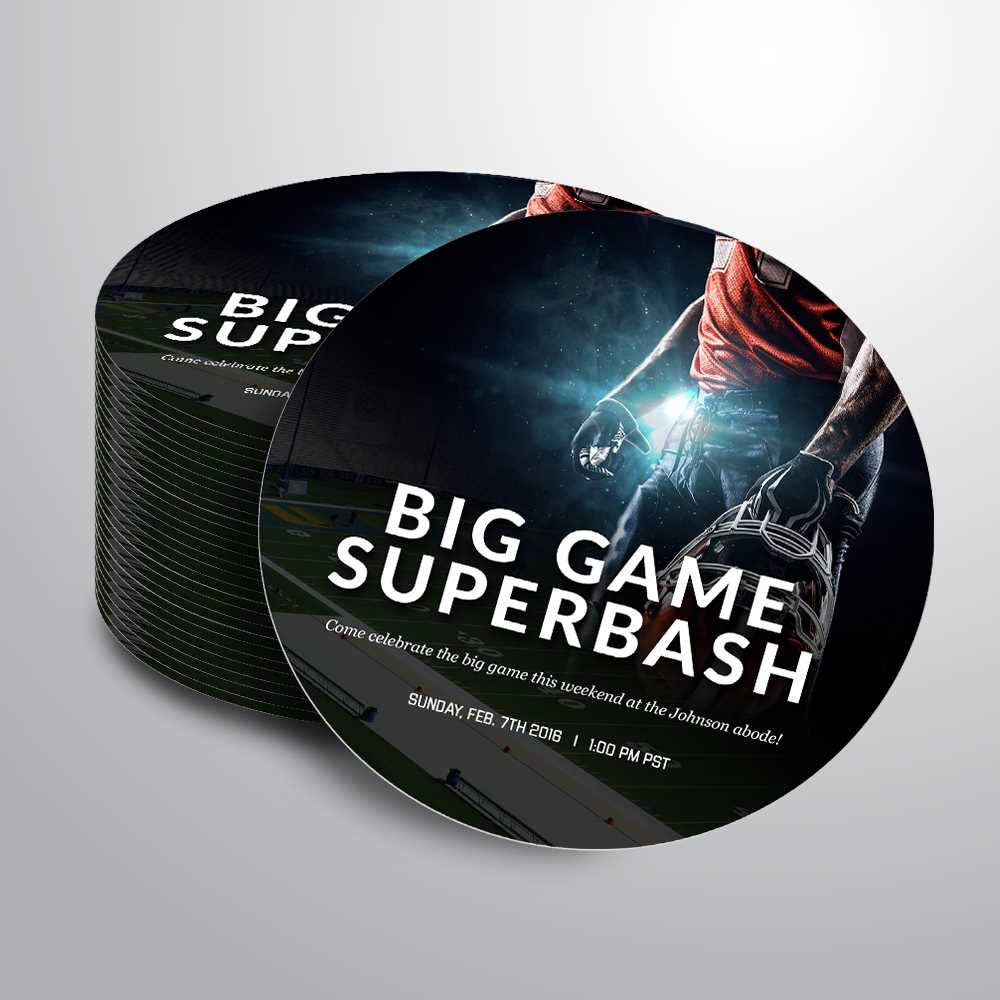 Invitations 
There is no party if no one knows about it! Get all your guests excited and anticipating your Super Bowl party. Demonstrate all the fun they have to look forward to with quality invitations. Choose between premium 15pt card stock and 110# non-coated stock. This product has a full 4:4 dynamic color range which shows all colors in a rich vibrancy.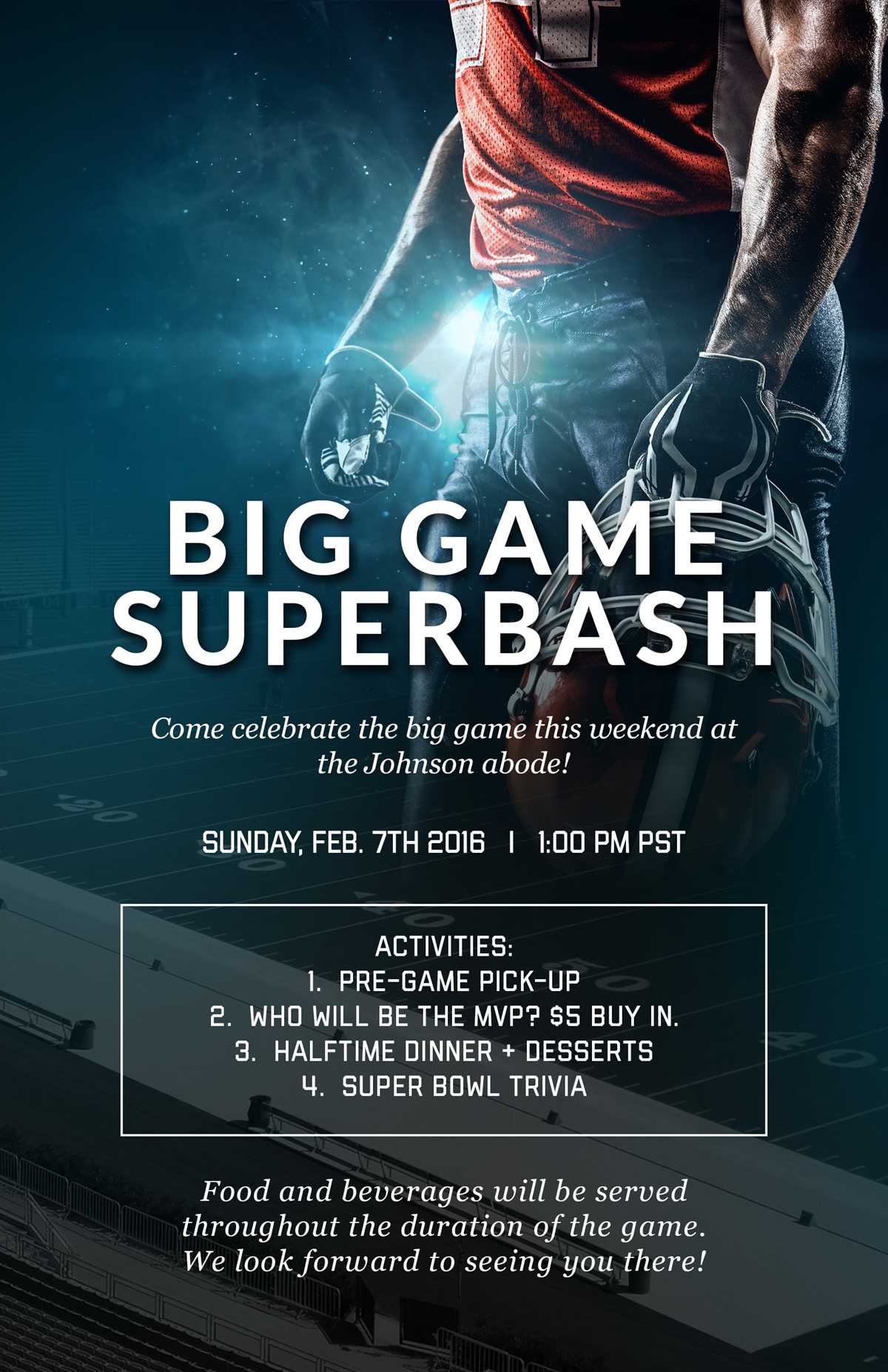 These three products will have you at the top of your game and celebrating your victory. Have questions or need help? Go to Overnightprints.com and click on our live chat button to speak with an agent.