Next week is already Valentine's Day – the ideal date to show your love, your crush, but maybe also your friends or parents, how much they mean to you. Even though flowers and chocolate are all-time classics, your loved ones do deserve some more personalized presents. So why not enclose a custom card to the flowers or candy?
At OvernightPrints, we do not only offer the printing of postcards or greeting cards but also give you the opportunity to create a unique design for your Valentine's Day Card. If you decide to create your Valentine's Day card on our website, you can use our simple-to-use designer. You can either choose a blank white template or a ready-made romantic template and add images and texts to your taste.
We present you with 20 romantic card ideas so that everyone wants to be your Valentine.
1 – Love is in the air
That's the spirit of Valentine's Day. This phrase together with some hearts on a simple background makes an appealing postcard for any person which is close to your heart. You can directly start customizing that template and then place an order.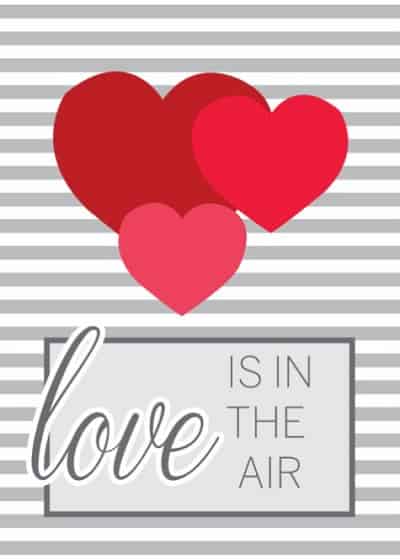 2 – Rawr
"Rawr" means "I love you" in dinosaur. With the help of this cute dinosaur couple, you can leave a "rawr" to the love of your life. If you also find the dinosaurs are pretty cute, you can customize this design.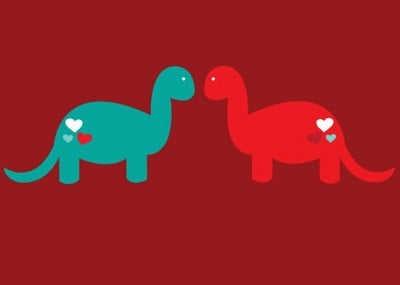 3 – Valentine? No, thanks!
Let's be honest, not everyone is in the mood for romance, not even on Valentine's Day. If your partner is someone like that, but you still want to express your feelings, you can use this card with a funny little poem. Let's get it customized.
4 – Lovebirds
For all the lovebirds among us, we have an ideal card design at hand. We offer this design in the size of 19" x 14" (open format). If you wish, you can customize it here.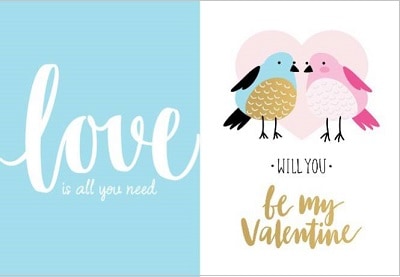 5 – Lovebirds plus photo
If you want to have a birdy card with a personal touch, you can also choose one of our 19" x 14" greeting card templates with specially designated space for inserting a romantic couple photo. Get started here with this lovely template in orange and blue (we have this template in other colors as well).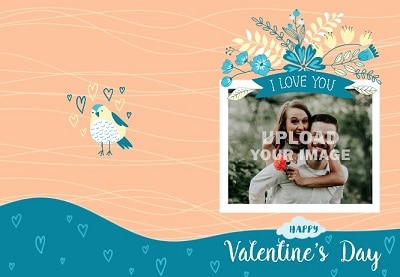 6 – Elephantastic card
With this template, we can print you a personalized card with the name of your admired ones. You can be sure that this card will make him/her fly as well. Start customizing it.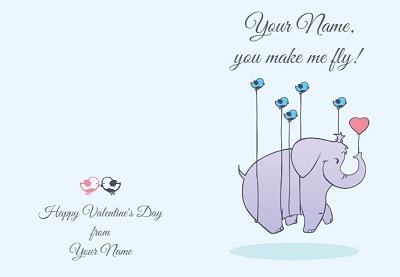 7 – Baby Yoda
The latest cutie trend online has been Baby Yoda, so why not surprise your love with a heartful pic of Yoda and a sassy phrase next to it?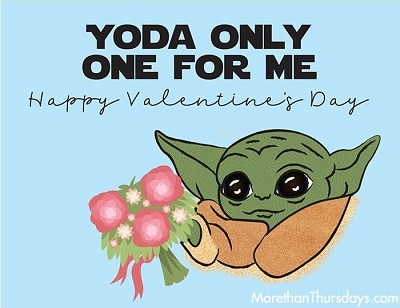 8- Let's avocuddle
You like avocado? Lucky the trend food made it to the Valentine's Cards so that you can ask your love to "avocuddle".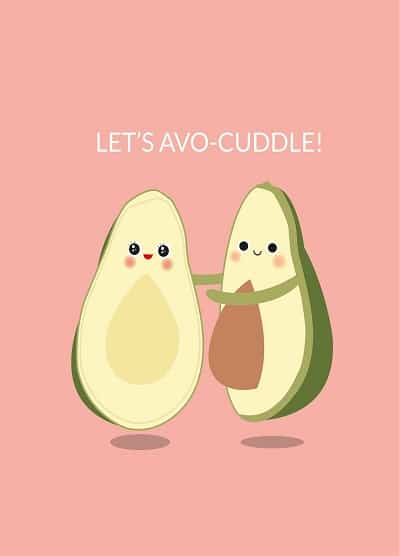 9 – To-Do list
What's the best thing to do on Valentine's Day? Spending time with your partner, simple as that.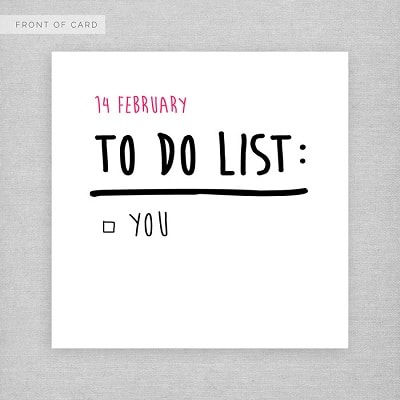 10 – Racсoon
Raccoons are sneaky, but nevertheless so adorable. If you know that the addressee likes raccoons, you have the right choice with this card. You can also look for cards with other cute animals that your partner likes.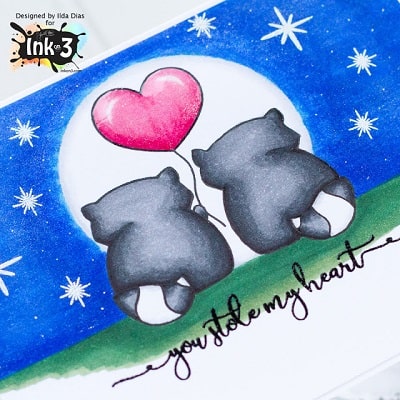 11 – Gaming card
Does your lover like to play video games?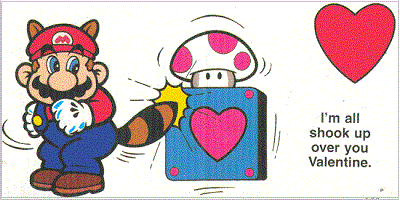 12 – As we are already at gaming…
People who like to play games are not very willing to pause them. You love your partner so much that you would pause a game? Awesome, let your partner know!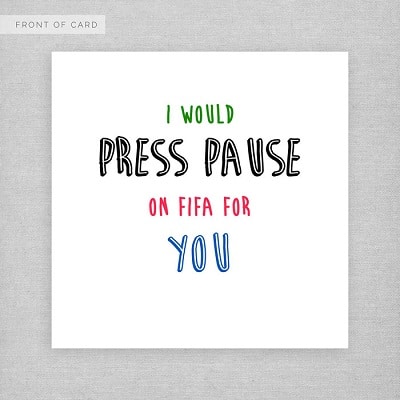 13 – Historical people on cards
For smart people or historians, there are lots of illustrations with important historical people created by artist Ben Kling.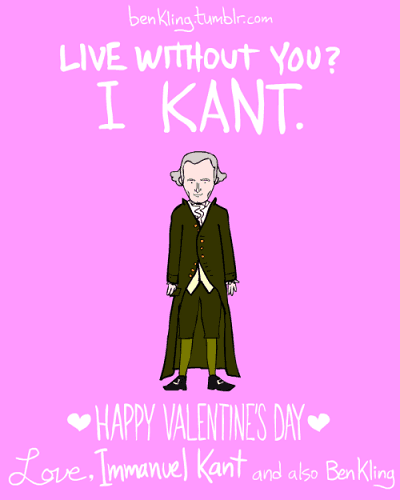 14 – For your hungry love
If you truly love someone, you should love that person even with his/her flaws. If your beloved one's flaw is the tendency to be hungry, gift him/her this card.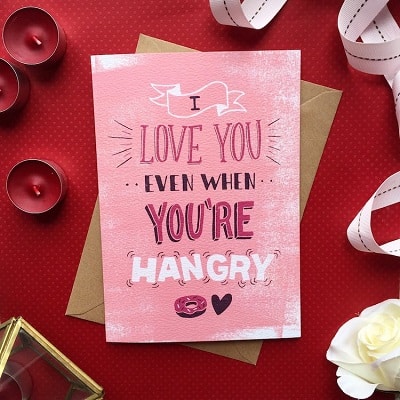 15 – Cheesy card
The only cure for a hungry person is food. This card will not make them full, but it's sooo cheesy that every foodie will love it. Found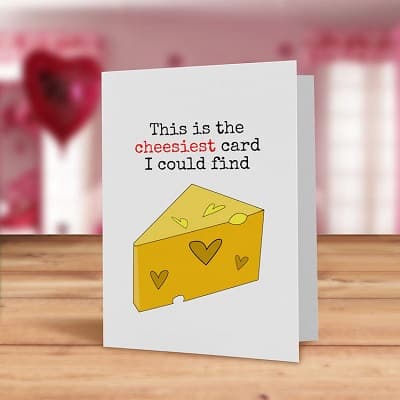 16 – Aphrodisiacs
More food on Valentine's day? The most appropriate foods on Valentine's Day are aphrodisiacs. This card shows your desired one what he/she needs to eat on February 14th.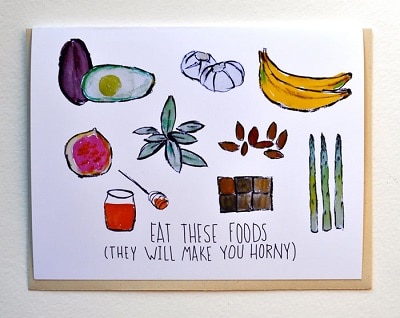 17 – Favourite notification
Nowadays, cards related to digital topics have become a must. We give this design alike and a double-tap for Valentine's day.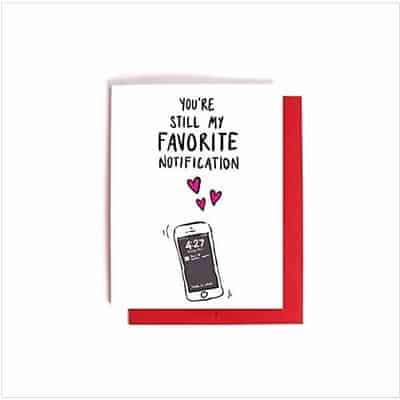 18 – Doggo love
This dog is an online celebrity. If your giftee likes Doggo, you'll make the right choice with this card.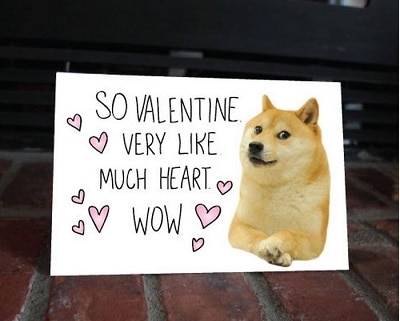 19 – Confusing card
"I hate you" on Valentine's Day card? Take a closer look at this card…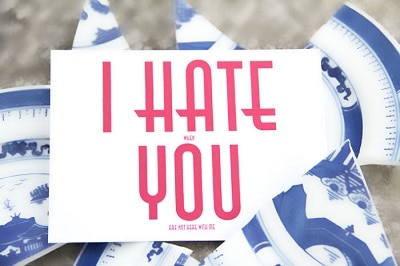 20 – Love every day
Even if it's nice to celebrate love on Valentine's Day, it's important to remind your partner every day how much you love him/her. In this case, this card is brilliant.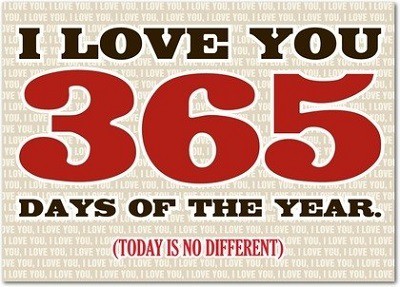 Sources: boredpanda.com, glamour.com, mymodernmet.com, themarysue.com, scribbler.com