New Product – Disappearing ink!
April 1, 2011 April 1, 2011 - General Interest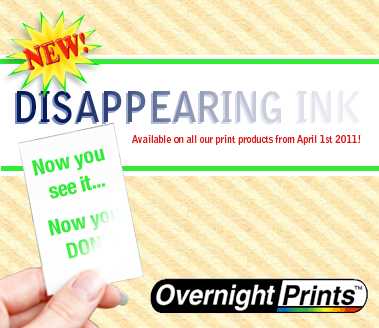 On April 1st, Overnight Prints is launching its latest product, Disappearing ink! Available on all print products, this ink will, like magic, appear and re-appear on your business cards, postcards, and other prints! Happy Invisi-printing folks!
YOU MIGHT ALSO LIKE THESE