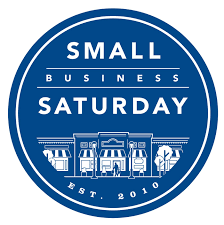 Odds are you have participated in Black Friday or Cyber Monday at least once, but the best sales happen on Saturday. Thanks to American Express we have the opportunity to show our appreciation for small businesses by shopping at our local small businesses across the United States. Small Business Saturday all started in 2010 as a promotion presented by American Express to pull people into shopping at their local shops for the holiday season and has grown into a sensational event.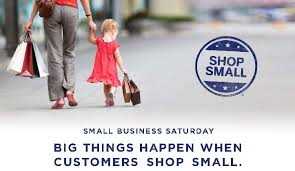 Many people believed the promotion wouldn't make it past the initial year. This was not the case, in fact almost the exact opposite has happened. It's now 2015 and Small Business Saturday is almost on the same playing field as Black Friday. Owners of small businesses have embraced the day and are grateful for every sale. For most small businesses this is their biggest sale day and you could say their Black Friday. Small businesses participating in the U.S. will offer great discounts and promotions. 
Overnight Prints will celebrate Small Business Saturday by giving out the lowest prices on all printing products. If you're apart of a small business you can take advantage of our sale by stocking up on rack cards, posters, and postcards to help promote your business.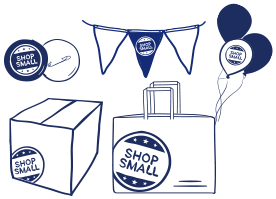 Let's face it; the holiday rush is brutal. Attempting to walk around in overly-crowded stores, searching for the right size, standing in long lines, it's just down right frustrating.This year give yourself a breath of relief and go small. Find unique items for your friends and family and help your local small businesses at the same time. Not only will you have success in your holiday shopping you will be helping your community in more ways than one. Giving back to local small businesses means dreams turn into reality. It also means locals keep their jobs, and sales can lead to more in local taxes in which leads to better funding for the community. It's a circle you want to be a part of this year and will be glad you did. Shop small this month on Saturday the 28th.