---
With just over three weeks until Valentines Day, it's time to start thinking how to make the ones you love feel special. Perhaps the most important component to Valentine's Day is the card. While most people opt out and run to the nearest Target to pick up a card that is made up of fictionalized words. This year, plan ahead and make a card that comes from your heart and not someone else's. 
Getting a card from a local store is fast and easy to do. However, it's missing a paramount aspect of what Valentine's Day stands for. Although they are cute, in no time they will be thrown away and gone into oblivion. It's the day of romance, love, and admiration. The only way to embrace the meaning of Valentine's Day is to go into it with your whole heart. 
So, what does going into it with your whole heart mean? It means being true to you and the ones you love. Show your love this holiday with a completely customized greeting card. No more using others words, and dainty designs. At Overnight Prints we offer our clients the ability to upload their own designs, or create from scratch with our online designer. Craft up a memorable and heart-felt card this year for all the ones dearest to you. All our greeting cards use top-quality, 12pt card stock. The card also comes with a protective layer of shiny gloss, which also enhances the color and appearance of the card. 
If you're ready to begin and are having trouble coming up with ideas for your card. This year, my suggestion is to keep it simple. Focus on the three Valentine's Day primary colors which are reds, pinks, and white. Think simplicity, and don't try to create something that overwhelms your message and the card itself. Your card should reflect the relationship you have with that person. Don't be afraid to say an inside joke and be funny, just stay true to who you are. 
---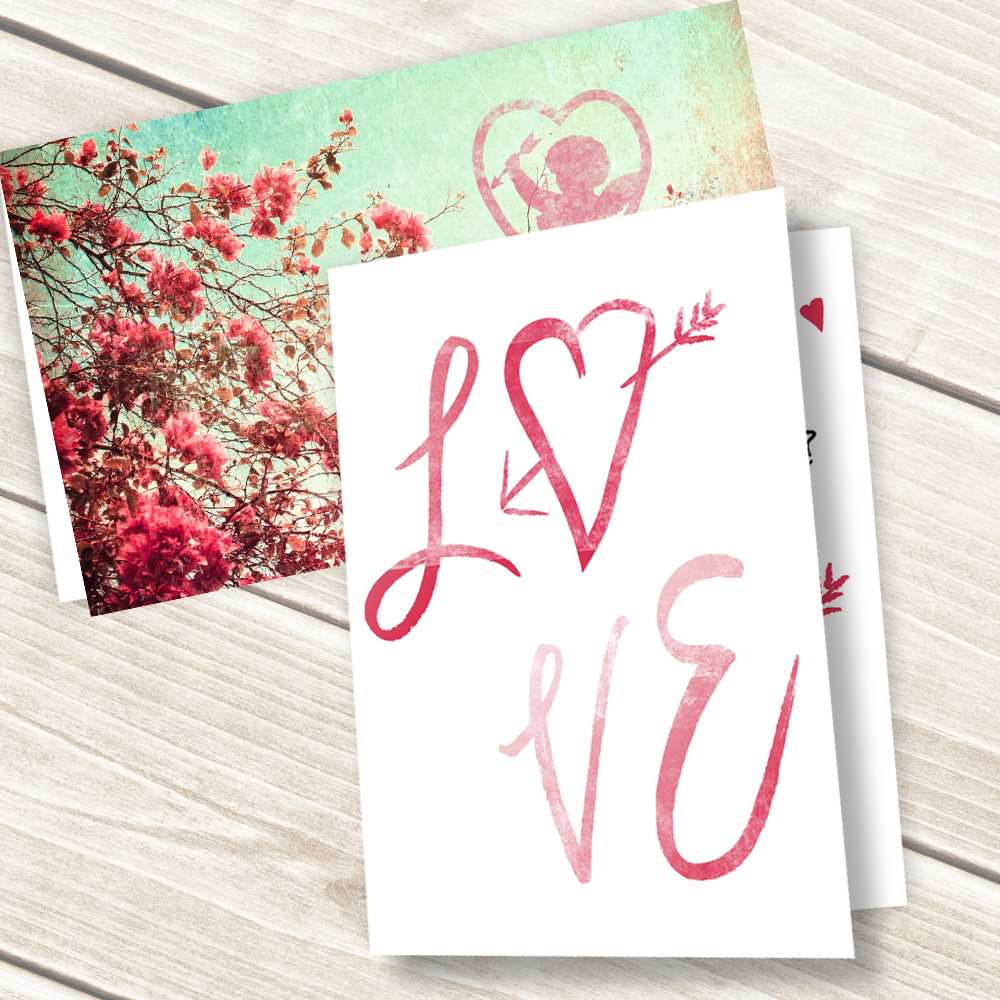 ---
Valentine's Day is also an eventful holiday for children. For kids this day is spent receiving and passing out small cards that come with the sweetness of a treat. Our Bookmarks are a splendid way for your child to give something unique and fun to all their classmates. Not only will they give out something sweet but they will have a fun time creating their card with you! Let them be a part of the designing process with you and let their imaginations run wild! These bookmarks are made on thick 15pt card stock and will perfectly fit in a Valentine's Day lollipop. Just look at our examples below!
Make this valentine's a memorable one for your family and friends with the products that pull it all together. Visit Overnightprints.com today and get started!