All The Products You Need For This Upcoming Easter
March 7, 2016 March 7, 2016 - Booklets, Everything Print / Las Vegas, Flyers, Non-Profits, promo items, Promotions, Welcome Bloggers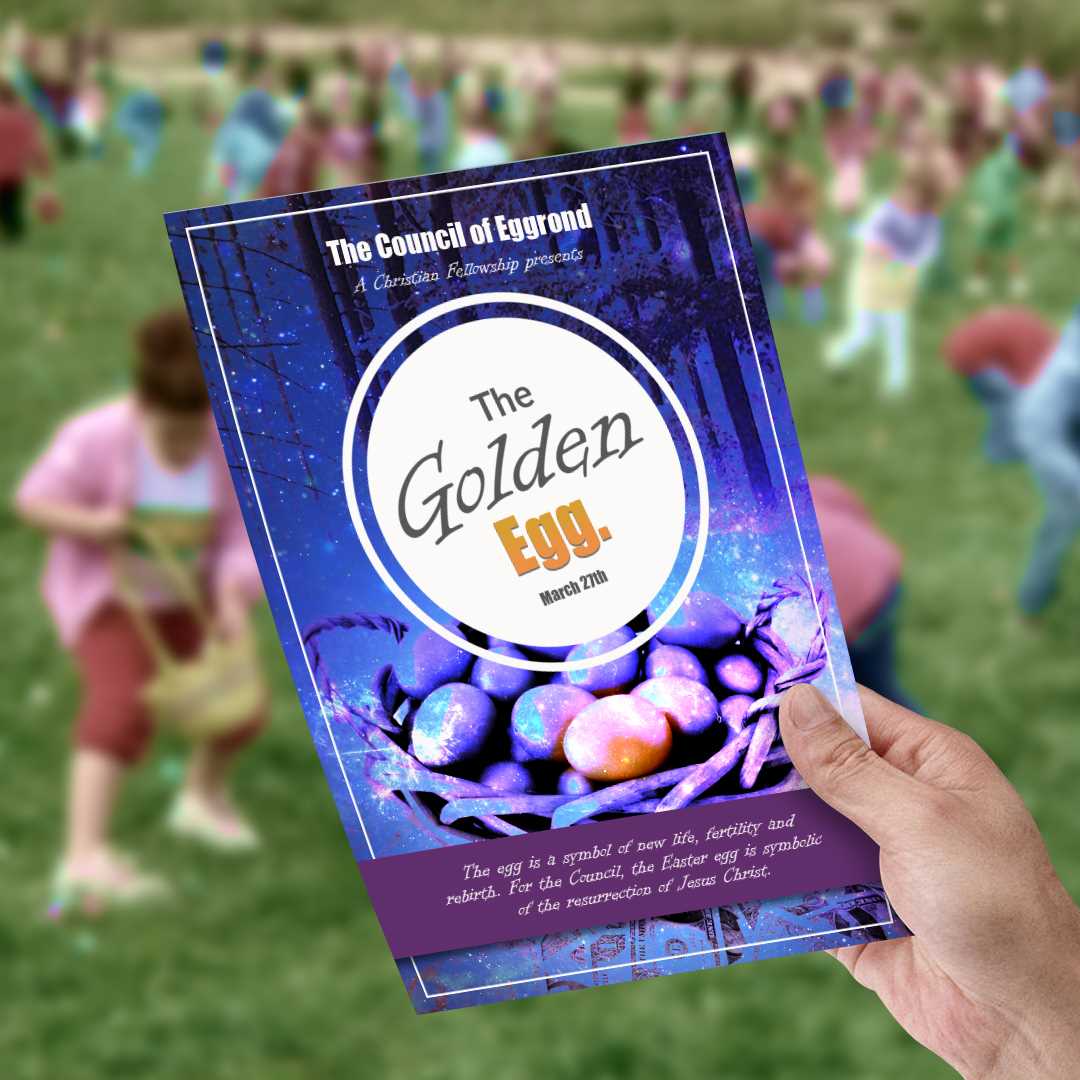 With Easter just around the corner, it's time to get started on your church's promotional and marketing strategies. However, this is not solely about promoting. It's about reaching your audience and letting your message out. We offer products that do both of these jobs, and put you well on your way to having another successful Easter. 
In this blog i wanted to really demonstrate how professional print pieces can be turned into magnificent Easter material. I focused on the necessity's that every church should have. See, you can't just have one product and expect to reach everyone. You need the whole package. 
Let's start off with the product that gets the process rolling. Our 5″ x 7″ flyers are the ideal print tool to gain awareness fast. This product has all the space to present value, and motivate your audience to come to the event. Use a combination of bold fonts, bright blues, pinks, yellows, and whites to express the mood visually through colors. Not only does your message need to be stated, but your audience has to be intrigued to read it. Bold text and colorful hues can capture attention and make all the difference. Designing the perfect product can be hard, that is why we offer Design Services. If you don't have time or simply lack experience, let our experts create something special for you.
Flyers are extremely effective because they directly and instantly attract attention. If you want to take it up a notch, include a free offer or a special activity that will be happening. Providing an incentive sometimes is all you need to get your desired outcome. 
---
This next product is great for the day of your event and keeps the message intact. This product would be our outstanding brochures. We use the ultimate 100# Gloss Book paper stock for a sophisticated look that coincides with your scheme. Fill this brochure up with the schedule of events, passages, and even a list of upcoming events. We offer tri-folds, z-folds, and bi-folds for all our brochures. They are long-lasting due to the careful attention to detail when it comes to picking paper stocks, glosses, and color features.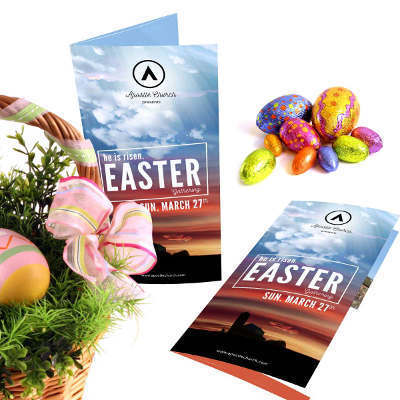 This last product will complete the ultimate Easter marketing collateral. Booklets work wonderfully for churches because they can hold so much information and serve as a keepsake. Choose from premium stock paper such as 80lb gloss book or 100lb gloss book stock. No matter which one you choose, the paper will be thick, durable, and nothing less than sophisticated. Rest assured you will find the perfect booklet size for you. Our booklets start as low as eight pages, and go all the way up to 48! Provide your presence, testimonies, achievements, thoughts, and upcoming church events all in one place. Share everything with your audience in shockingly vibrant 4:4 color quality.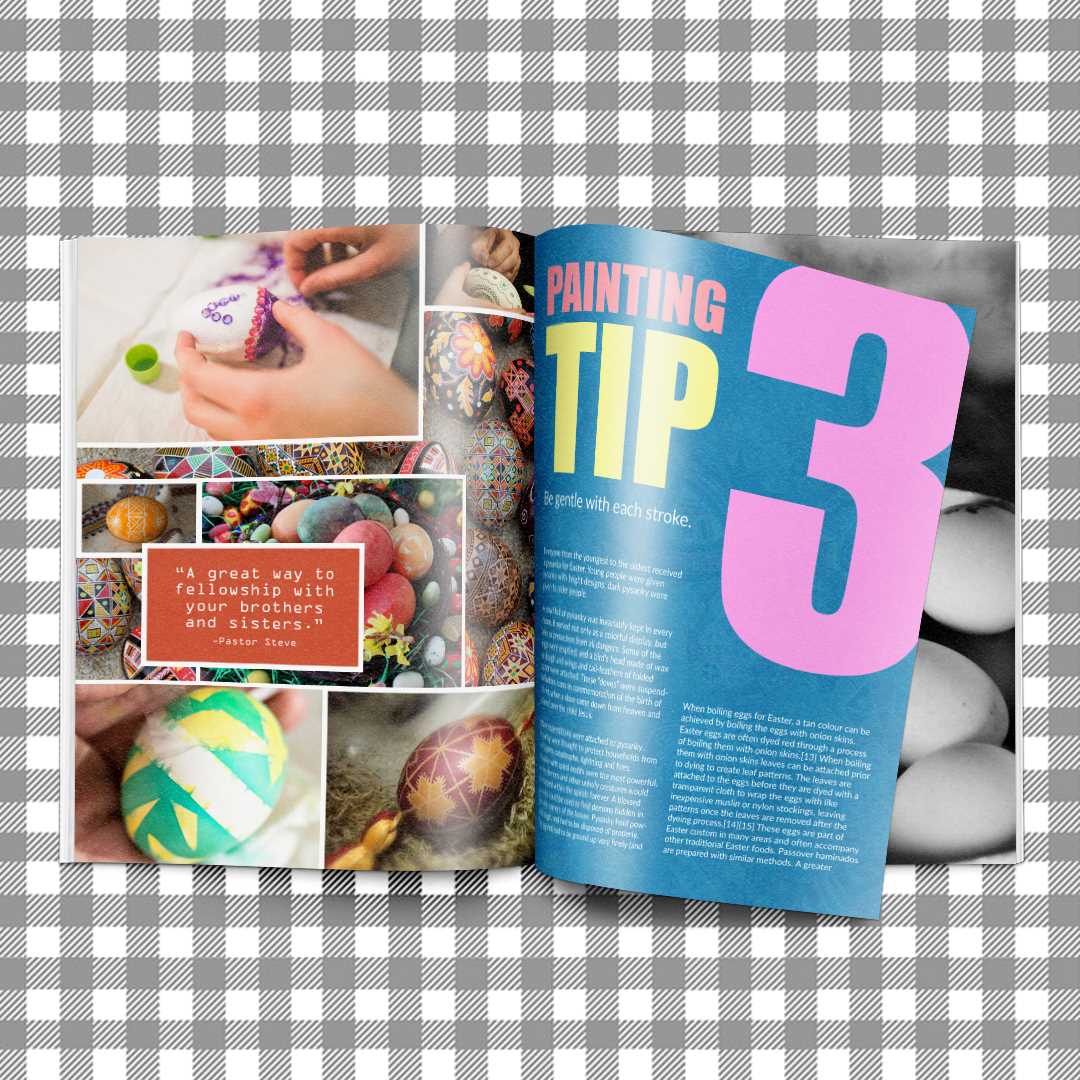 If your church is a confirmed non-profit organization, you can save even more! All you need is a copy of your 501c3 and Tax-Exempt form to be eligible. When you're a part of our non-profit program you will be provided with the highest discount and all sales tax will be waived. Let us help you, help others. Get started today by visiting ONP Non-Profit Printing. 
YOU MIGHT ALSO LIKE THESE