[vc_row][vc_column][vc_column_text]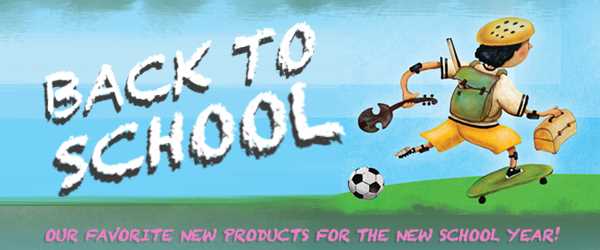 Back to School Ideas
Summer is almost over and it's back-to-school time all across the USA! No need to be sad though, back-to-school is an exciting time, full of fresh beginnings and brilliant new things to be learned and discovered!
Whether you're a parent packing your kids off to school, a returning college student, or a teacher with a whole new brood to take care of, you will need to refresh your school supplies. Here are a few of our favorite back-to-school products:

Address Labels
Let your little ones choose their favorite address labels from our template library and use them to label school supplies, books, lunch bags and more.
Here are our top five back-to-school picks:
Mommy Cards
Mommy cards are basically "business cards for kids". It's a way for you, as a parent, to share your contact numbers and your child's medical information with teachers, team coaches, babysitters and other people who look after your child.
Here are our top five picks:
See all our awesome child contact card designs on our mommy card page
Other Great Print Products
Calendars
Trying to juggle play-dates, soccer practice, and after school activities can get complicated.
Here are some neat ideas for calendar uses:
•    The best way for mom's to organize their family activities this school year is with a custom calendar. Personalize it with your favorite photographs and make it a focal point of your home.
•    College students can ensure that they get to their tutorials on-time by customizing a calendar – you can make it project or lesson study specific.
•    As a teacher, you can effectively organize your time with custom calendars. Put them up in all areas of the classroom and include pictures of your kids having fun! It's not only a great way to stay focused on important school dates, but it's also an opportunity to get your kids interested in the months and the days of the week! Create a "birthdays this month" calendar or a "student's of the month" calendar to peak their interest!
Bookmarks for Teachers
For just $3.96 for 25, you can create a unique bookmark for all your kids this year to get them excited about reading! Customize it with your class pictures and include your class name and other personal messaging from teacher.
Log onto Overnight Prints.com for all your Back-to-School prints[/vc_column_text][/vc_column][/vc_row]