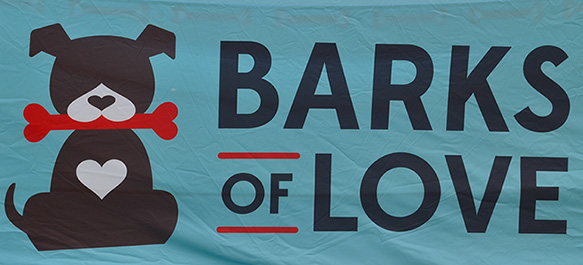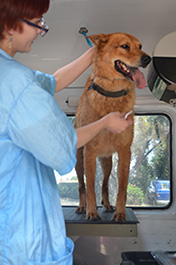 It was a beautiful sunny day in Surf City (Huntington Beach), CA. A flock of frisky tail waggin' dogs were the center of attention as they barked happily, sporting their newly groomed fur coats. It looked like a scene out of a Disney movie.
The first ever Overnight Prints Spa/Play Day for Dogs was a success, but if we go behind the scene's for a moment, the story provides some valuable lessons for small business owners looking to give back:
As a mid- sized ecommerce printer, we cant do everything but we can do something.
This was our motto as we embarked on our mission to partner with a local charity and do something special that no one else had done. We wanted to avoid the cliché check writing or posing for groundbreaking ceremony photos (not that there's anything wrong with those).
The team at Overnight Prints wanted to take on something unconventional – have fun, create memories, foster community goodwill, and give back. We wanted to "get our hands dirty," take photos and videos along the way, and have stories to tell.
After tossing around a dozen or more ideas for several weeks, we agreed on teaming up with a local dog rescue. We learned there are more than 100 million animals in the US without homes. What could be more rewarding than helping out man's best friend?
And so it goes. We were ready and eager. We'd design the first ever Overnight Prints Spa-Play-Adoption Day for Dogs. We'd hand pick a local rescue and work together with ease.
Our original idea included taking a group of rescue dogs out to play. We'd play fetch and run with them to their heart's content. Then when they were good and muddy and thoroughly pooped, we would treat them to a little TLC. We'd get them bathed, brushed and groomed, and then turn the fresh smelling pooches over to their new owners. We'd include doggie baskets for each new family, full of essentials that every new dog owner needs. This was a win-win, or so we thought.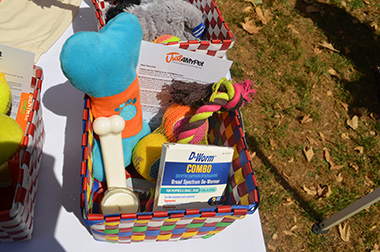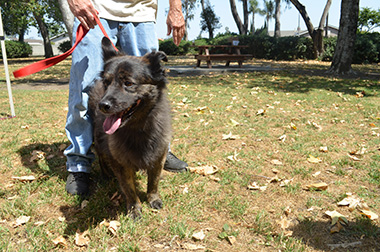 If you're a small business owner thinking about partnering with a dog rescue-take heed. There is so much we didn't know:
We thought we could plan the event to happen within a month's time…but not so fast.
We were sure we could easily hand pick a local rescue and team up together…but it wasn't quite that simple.
We thought our idea of helping to facilitate dog adoptions would be well received…let's just say we were a little naive.
We believed we could easily round up a variety of local businesses who wanted to participate….but again, we were in for an education.
Obstacles we encountered along the way
The first obstacle was finding the right dog rescue. After contacting several places, and getting hung up on, hearing why it wouldn't work, or being asked to leave a message, and not hearing back we were perplexed. We wanted to work with an organization that truly cared about and wanted the best for the dogs.
We discovered that while the rescues do care, sadly, the majority of them are run by busy volunteers, who have other priorities and obligations. The dogs seem to get lost in the shuffle.
When we weren't running into that, we were met with skeptical attitudes or bombarded with questions. We also discovered that the majority of shelters don't allow their dogs to leave the premises (unless they are being taken home by new owners).
Wow, it was definitely time to regroup and go back to the drawing board. The last thing we wanted was to be a nuisance.
We put our nose to the grind stone and read up on every rescue we could find, including reviews, news articles, and blog posts. We decided on some new criteria, and conducted further investigation.
And along came Barks of Love. This lovely organization is run by volunteers who are truly passionate about their "babies." They loved our idea, were open to it, and just wanted to learn a little more about Overnight Prints before unleashing us on their pups.
We met with the VP of Business Development, and it opened a whole new world.
We learned a plethora of do's and don'ts about the dog rescue industry.
We discovered that an adoption day probably wouldn't work, if we wanted the newly groomed dogs to go home with owners that day. While our idea stemmed from a genuine desire to help, it was clear that we would need to tweak it a bit to make it work. Barks of Love was understanding, accommodating and more than happy to teach us the ropes.
They are one of the few animal rescue organizations that take a proactive approach to ensuring the welfare of dogs. Each of their dogs lives with a "foster parent" while the team at Barks of Love works tirelessly to match the dog with a permanent family. Even after the dogs are adopted out, they encourage new owners to keep in touch with any questions or concerns. They genuinely want each dog to find a loving, permanent home and do everything in their power to achieve that. Overnight Prints had finally found its match for a fun-filled charity play day.
After a number of meetings, emails and calls we had our plan in place and arranged the following:
Coordinated with a local park, gathered permits, reserved the "dog friendly" area of the park, and arranged to set up an expansive EZ-UP tent, courtesy of Barks of Love.
Created customized T-shirts with a combination logo design that encompassed Barks of Love and Overnight Prints.
Hired two fantastic mobile groomers (Glitterati and Fritzy's) to clean and pamper the pups. They were tasked with beautifying each pooch, including indulging them with special VIP "pawdicures."
Purchased six baskets and filled them with dog toys, de-wormers, flea medication, etc.- most of which we bought.
It turns out the pet stores were willing to offer a discount, but not donate. However, one generous vendor, just4mypet.com donated aroma therapy candles for each dog, which turned out to be a big hit.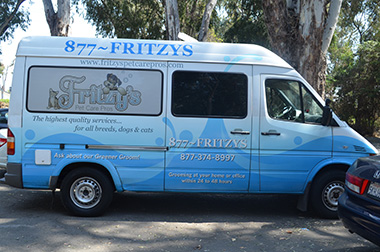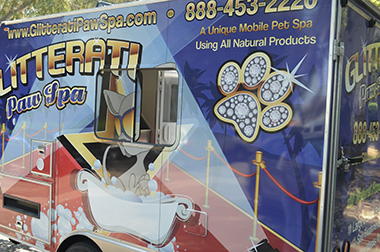 Finally the big day arrived. The pains of planning were well worth it as the dogs, volunteers, groomers and foster parents had a wonderful time. We had dogs ranging in size from teeny Chihuahua mixes to a beautiful shepherd mix. Some dogs were more "talkative" than others. And some took to the spa experience better than others. The little Chihuahua (Mini) was initially scared to death. But thanks to the gentle touch of the dog whispering groomers, he calmed down and embraced the experience.
Lobo the Shepherd mix was a bit fussy about getting his toes done, so we scaled back to accommodate the gentle giant.
Foxy with her golden locks adored the pampering, Happi was frisky and full of spunk after her bath-and all in all it was success.
Barks of Love received a number of inquiries from potential dog owners. The groomers received quite a bit of unforeseen publicity, and the foster dogs were sporting their newly groomed coats with pride.
As fate would have it, Barks of Love does quite a bit of creative marketing, including print marketing. Overnight Prints was happy to arrange a nice discount for their future print needs. We ultimately reached our goal of having fun, giving back and generating goodwill in the community.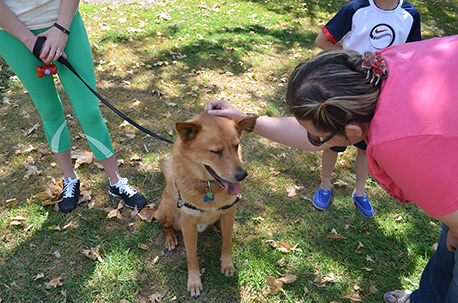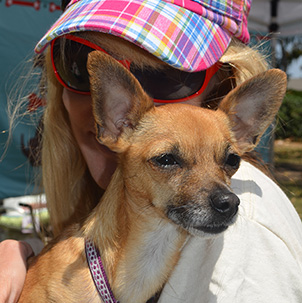 Take-aways
If you are starting an entirely new event, expect it to take twice as long and be twice the effort that you had anticipated.
Team up with an expert. We could have fared much better if we had focused on working with a partner who was already familiar with the space.
Keep it simple. As we discovered, even the simplest of events can become complicated-especially when you
are new to the industry protocol.
Lastly, have fun. If you're in the trenches and things aren't going as planned, enjoy the process. Look at it as a learning opportunity.
By:Courtney Knapp
Comments or suggestions? resourcecenter@overnightprints.com