You're probably running out of "World's Greatest Dad" gifts for your pops, so how can you make Father's Day this year a little more personal? Forget the tired old cotton T-shirt or the coffee mug he gets every time. Create a custom gift that suits his personality and makes Dad say, "You're the world's greatest kid!"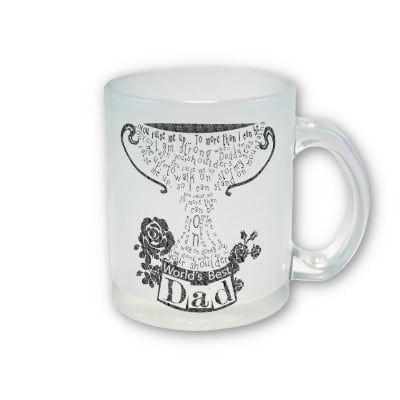 For the sports fanatic
He might forget his wedding anniversary (every single year), but there's one date that Dad never forgets, and that's the playoffs. This Father's Day, help him count down with a custom calendar featuring his favorite sports team and/or players. Fill in important dates, such as March Madness, the Super Bowl or…Mom's birthday (hint, hint).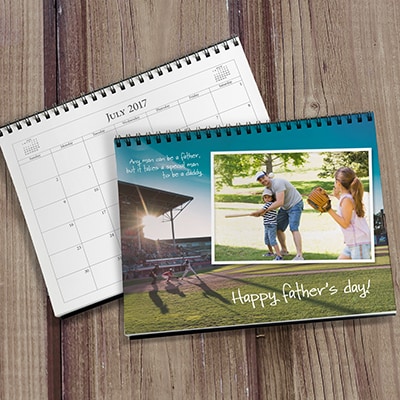 What's a Father's Day gift that will make both Mom and Dad happy? Custom coasters to keep those beer rings off the table. Create coasters with his favorite team or funny sayings to put a smile on his face.
"We interrupt this marriage to bring you football season"
"There are four seasons: Winter, Spring, Summer, Football"
"It's football season. Have you seen my husband?"
"I vow to always love you, even during football season"
Want to spend quality time with dear old Dad? Design bookmarks as "game tickets" that he can redeem anytime to watch the game with you at the stadium or right from the couch.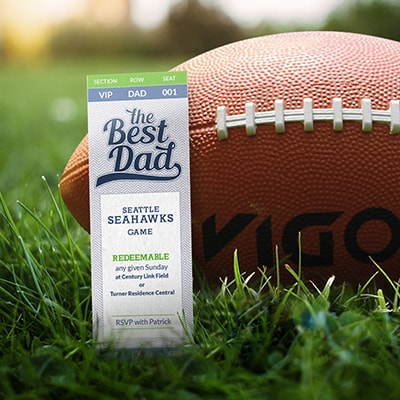 For the businessman
The workaholic needs to keep organized. Stock up Dad's home office with his own stationery of notepads, letterhead, envelopes and self-inking stamp.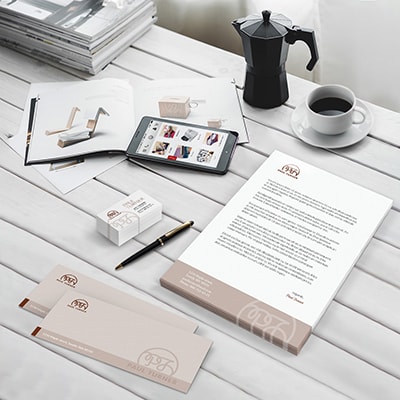 For the artist
Turn Dad's photography into memorable art with printed postcards and posters. Pictures taken from family road trips and summer vacations can be hung up in his man cave or gifted as souvenir postcards.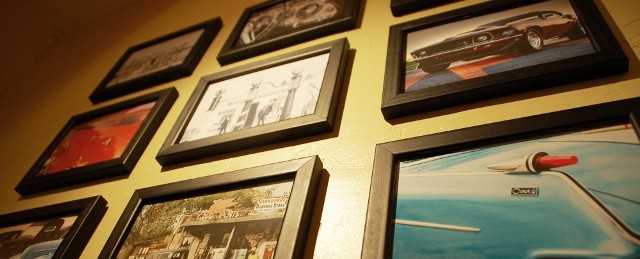 For the chef
Capture your father's culinary talents with a cook book that can be passed down through the generations. Gather family recipes or recipes of his favorite appetizers, entrees and desserts into a keepsake booklet.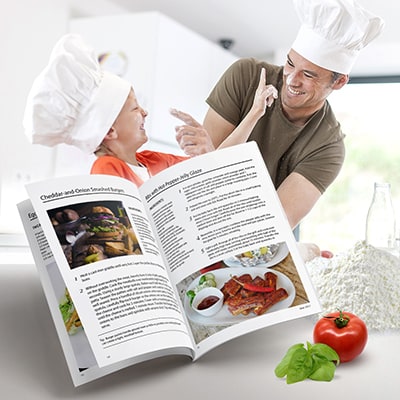 For the proud new dad
Nobody shares more baby pictures than a new parent. Magnets of baby lets a new father show off his pride and joy with friends and family. Announce baby's arrival with a sweet photo, name and date of birth.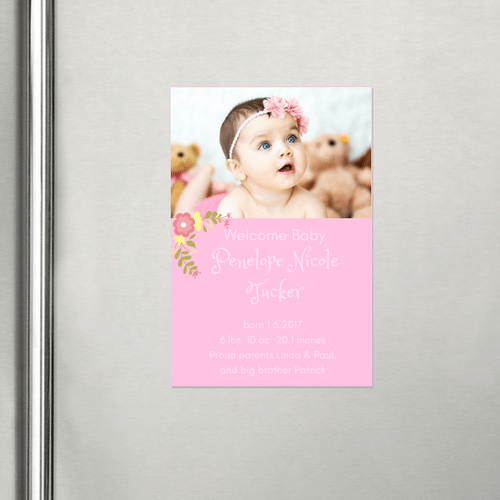 Shop Father's Day gifts at Overnightprints.com