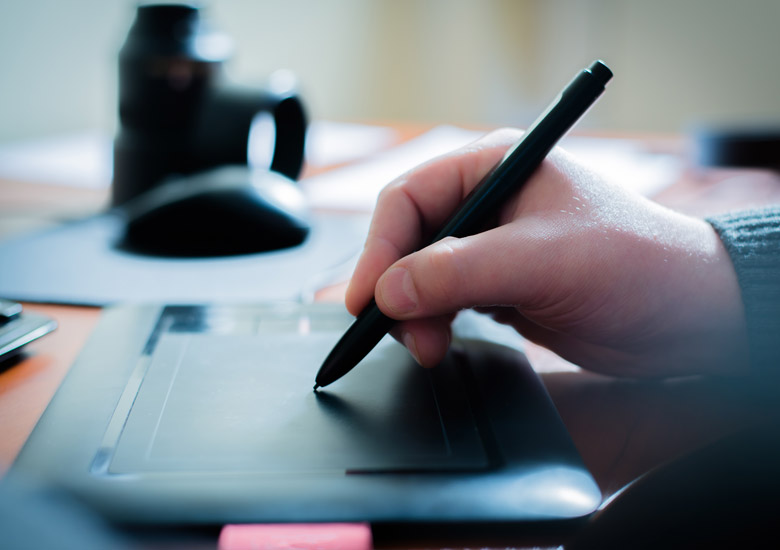 Okay, you know how you want your business to look, but you don't know how to get it on paper -- literally. You need someone to draw up a great design, and fast, so you can hand it off to the printer to manifest your ideas into tangible, printed form. Here are some great places where you can get started seeking the artwork of your dreams.
99 Designs
99 Designs allows multiple designers to work on your project simultaneously. The website helps you host a week-long design contest where designers compete to create the winning design. All you need to do is specify what you are looking for and set your budget. As designs are submitted to you, you will be able to give feedback to each designer so that they may make adjustments to meet your needs. At the end of the week, you can select the design of your choice. Just in case if you don't receive what you are looking for, 99 Designs promises a money-back guarantee. Overall, the service is safe, fast, affordable, and gives you more options to choose from.
Dribbble
Self-described as a "show and tell" venue for designers, Dribbble is an online community where designers, illustrators, and typographers share their creations, hoping to receive jobs. The website allows you to search for designers based on location, availability, skills, and more. Next to the designer's basic information in the search results are thumbnails of sample work so that recruiters can get a sense of the designer's style. There is a fee for posting a job, but you can still browse potential candidates for free.
O Desk
The O Desk website hosts millions of freelancers from all over the world. Freelancers are categorized by the type of work they specialize in everything from logo design to website developers. The website allows you to browse their top designers for free, including important information like rate per hour, number of hours, and last active date. Unlike many other freelance databases, this website allows you to post your job for free. This service also allows you to monitor your design-in-the-making with message chat and snapshot tools.
LinkedIn
LinkedIn is a global online marketplace for job seekers, but that isn't limited to only those who are seeking full-time work. In fact, many emerging and skilled designers engage in freelance work as they journey toward finding a full-time position at an agency. If you aren't already a LinkedIn member, you can become one for free to facilitate your search experience. Then, simply type "freelance designer" into the search bar. Results should display designers you might be connected to in the first, second, or third degree, and you can view profiles and potentially find links to work samples. Also, those who are connected to your potential designer might be able to provide you with a reference if they have worked with them or know them personally.
While online networking sites and designer-for-hire communities are excellent places to search for a designer, don't forget to think of the people you already know. Maybe an old friend was an art major and does some graphic design work on the side. Maybe your sister's boyfriend is in school for graphic design. Ask around to see if anyone knows of a talented designer who might be right for the job. A designer you have a personal connection to will not only be likely to produce quality work, but they might have more insight into what you are looking for.