Overnight Prints, Inc. (ONP), a web-to-print solutions company, won a prestigious ADDY Award for its 2016 holiday campaign. Held March 17 at Cabaret Jazz in The Smith Center for Performing Arts in Las Vegas, the annual American Advertising Awards is the advertising industry's largest and most representative competition recognizing the creative spirit of excellence in the art of advertising across 15 districts.
Competing against other local businesses in the Las Vegas region, ONP was awarded the Bronze ADDY Award in the Online/Interactive category for its cross-platform promotional holiday campaign. The 15-day promotion included a joint email and social media campaign with interactive microsite of daily deals. The creative team also composed and recorded an original song.
"The Creative Team collectively contributed to this holiday promotion, creating amazing custom drawn characters, typography and great eye-catching color treatment," said Pamela Velasco, art director, Overnight Prints. "Along with our creative stories, this made it interesting and interactive for customers to follow throughout the holiday season while getting great daily deals! We are a small 4-person creative team, so I am extremely proud."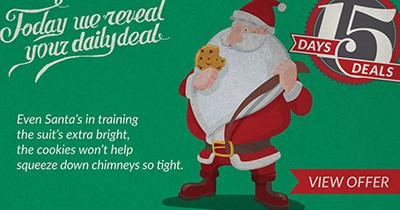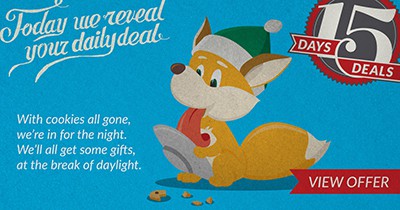 From Dec. 5-23, 2016, customers followed the story of the Rumples, an elven family with a mischievous pet fox who work for Santa Claus in the North Pole. The hand-drawn illustrations and original typography depicted holiday preparations from the family of four recruiting workers and assembling toys to reindeer exercising and mapping out the delivery route.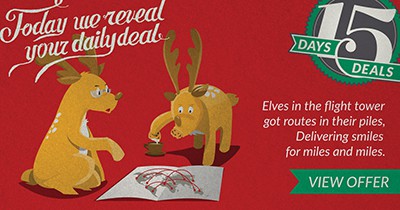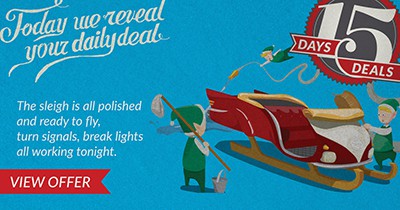 Put on by the American Advertising Federation, a national trade association for advertising, marketing and communications professionals, the annual ADDY Awards attracts more than 40,000 entries annually.
For more information, visit OvernightPrints.com