On any given day, you have about 200
unread emails
sitting in your inbox. Some you peeked at, some you ignored, some you read and then marked unread again. Some (roughly 25%) only get answered after the
third attempt
.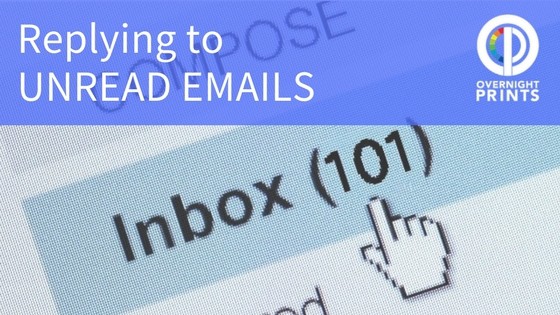 You express some concern at first. "How can I be too busy to even open an email?" "How long will the sender be awaiting a reply?"
But as the emails start piling up, you become dismissive. "If they really wanted to reach me, they could've called instead." "They're probably just as busy and likely forgot about the email anyway."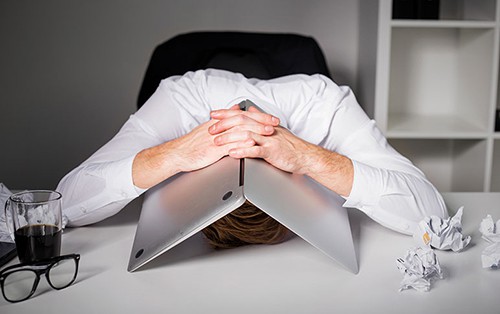 The truth of the matter is, it takes about 25 minutes to get back into the groove of things when interrupted by something as minute as answering an email. Not to fear, however.
Enter Email Debt Forgiveness Day, the creation of Reply All podcast co-hosts Alex Goldman and P.J. Vogt. Finally there exists a day (April 30) when you can reply to all those emails in your inbox graveyard without incident.
HIT REPLY
Better late than never, right? Newsweek declares Email Debt Forgiveness Day "the digital holiday we need."
Here's how it works in a nutshell:
Start by opening the unread email.
Type the long-awaited reply.
Do not miss this step! Include the explainer link about Email Debt Forgiveness Day.

Please forgive me http://emaildebtforgiveness.me/

Repeat until your inbox shrinks down to "0."
PRESS SEND
In some instances, replying immediately to an email speaks to your character and may even land you a job offer. Consider your aim in business and use these email templates to compose your message.
Referral Business
Reconnect with colleagues and industry professionals for referral business.
Hi [name of colleague],
It's been a while since the [networking or industry event]. Let's continue our chat about the potential partnership opportunities between our businesses. Would you like to grab a coffee or lunch sometime this week?
Best regards,
[You name]
Customer Satisfaction
Keep communications open with customers by sending a Customer Satisfaction Survey.
Dear [name],
We know you haven't heard from us in a while, so let us know how you're doing! Tell us how satisfied you are with our [product or services].
As a thank you, please accept this gift of [promotion or free offer.]
At your service,
[Company name]
CLEAN SWEEP
And while you're at it, spring clean your inbox to avoid another important message getting buried between your e-bill and your secret subscription to the Perez Hilton RSS feed.
It takes five simple steps to achieve the coveted Inbox Zero, according to Mashable.
So go ahead – knock out all those replies you never had the nerve to type out, and press Send.
Liked this advice? Subscribe to the Overnight Prints blog for more articles on business marketing.