Can you really tell your better half all the ways you adore him or her in a Valentine's Day card? This year, skip the traditional greeting card and create personalized gifts especially for your one and only. Shower your loved one with coupons, lists and love notes on the most romantic day of the year.
REASONS WHY I LOVE YOU
Play cupid all year long with 52 weekly love notes. Tell them all the ways they've captured your heart with custom printed postcards or notecards.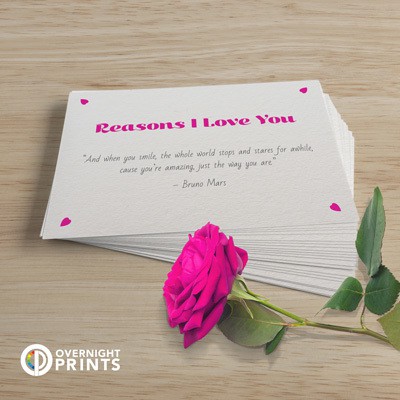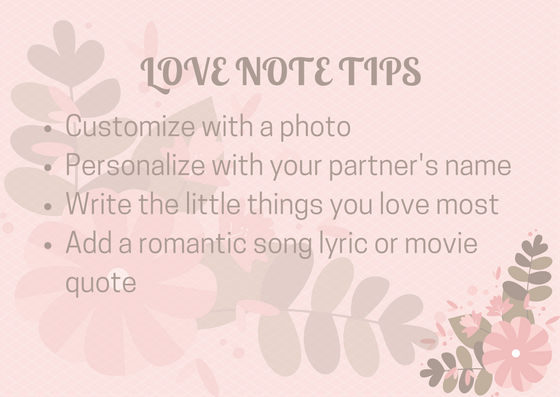 LOVE SONGS
Serenade your sweetheart with a sweet song lyric.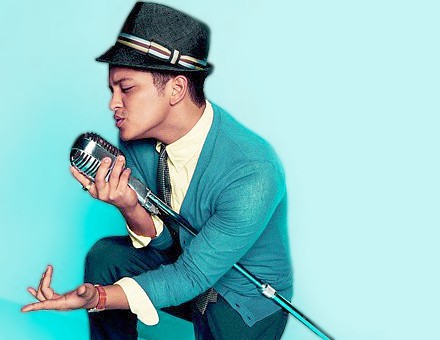 "And when you smile, the whole world stops and stares for awhile, cause you're amazing, just the way you are."
— Bruno Mars (Just The Way You Are)
"Thank you for loving me, for being my eyes when I couldn't see."
— Bon Jovi (Thank You For Loving Me)
"I hope you don't mind that I put down in words how wonderful life is while you're in the world."
— Elton John (Your Song)
"Maybe I don't know that much but I know this much is true, I was blessed because I was loved by you."
— Celine Dion (Because You Loved Me)
"I could make you happy, make your dreams come true. Nothing that I wouldn't do. Go to the ends of the earth for you to make you feel my love."
— Bob Dylan (Make You Feel My Love)
MOVIE QUOTES
Woo her with a heartfelt line from her favorite romantic film.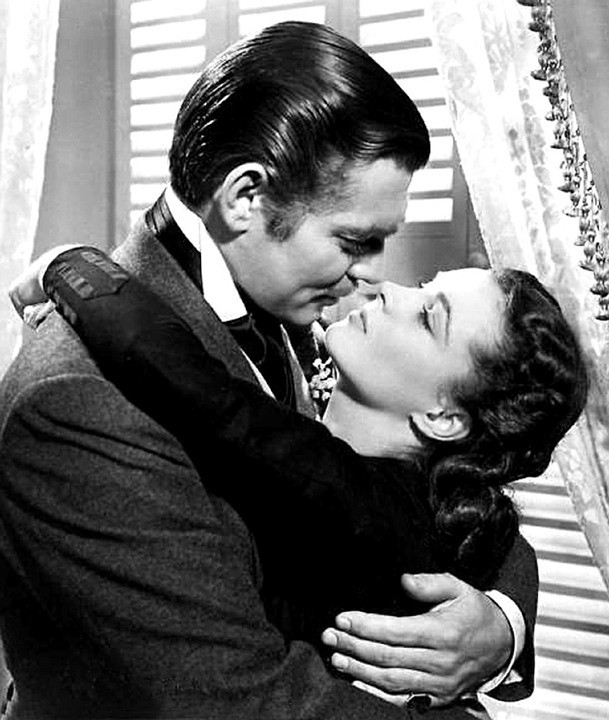 "The greatest thing you'll ever learn is just to love, and be loved in return."
— Moulin Rouge
"I would rather share one lifetime with you than face all the ages of this world alone."
— The Lord of the Rings
"No measure of time with you will be long enough. But let's start with forever."
— Twilight
"You should be kissed, and often, and by someone who knows how."
— Gone With The Wind
"I wish I'd done everything on earth with you."
— The Great Gatsby
LOVE COUPONS
Seal it with a kiss…and love coupons. Fill the pages of a booklet or notepad with amorous activities to be enjoyed by your sweetie or together as a couple.
LOVE COUPON IDEAS
Romantic dinner date
Re-create first date
Back massage
Foot rub
Spa day
Watch a sunrise/sunset
Breakfast in bed
Picnic at the park
Favorite homecooked meal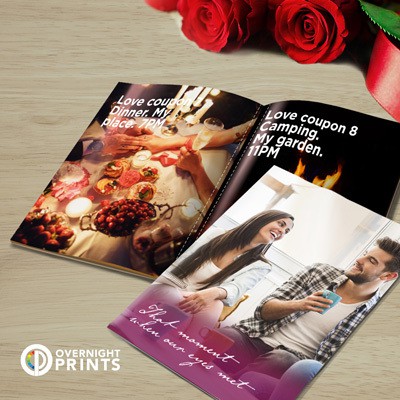 HONEY-DO LIST
Be a dear and create a honey-do list for common household chores or other loving tasks. Create custom checklists on double-sided rack cards or bookmarks – one side for household tasks and the other for a romantic evening.
OUR LOVE NEST (Household tasks)
Cook dinner
Do laundry
Vacuum
Clean: (fill in the blank)
Fix: (fill in the blank)
Spring clean garage
Mow the lawn
Plant flowers/trees
Wash windows
STEAL MY HEART (Just for two)
Put on romantic music
Turn down lights
Candlelit dinner
Lower shades
Put phone on Do Not Disturb
Dessert
SEXY CALENDAR
Turn up the heat this Valentine's Day with boudoir photos. Print a flirty wall calendar or poster to keep him thinking of you 365 days of the year or create a custom booklet of your alluring photo session.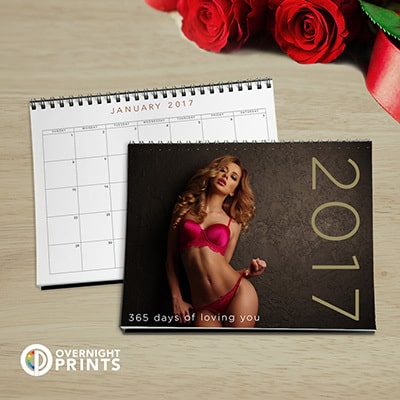 GIFT OF LOVE
Don't forget to think outside the box. Adorn your Valentine's gifts with custom wrapping paper in patterns that'll steal her heart, like cupid's arrow, kisses and XOXO's.
Shop personalized Valentine's Day gifts at overnightprints.com