Within the first 3 seconds, your prospect will assess whether you are professional, trustworthy and worth doing business with. What's the takeaway? Your business card can make or break that crucial first impression.
Here are 3 key business card tips to make sure you are sending the right message.
1. Make It Full Color
Colors evoke emotions. Take advantage of color psychology when designing your business card. Instead of a plain white background, consider printing full color business cards or adding a color insert along the edge of Sandwich Business Cards for a pop of color.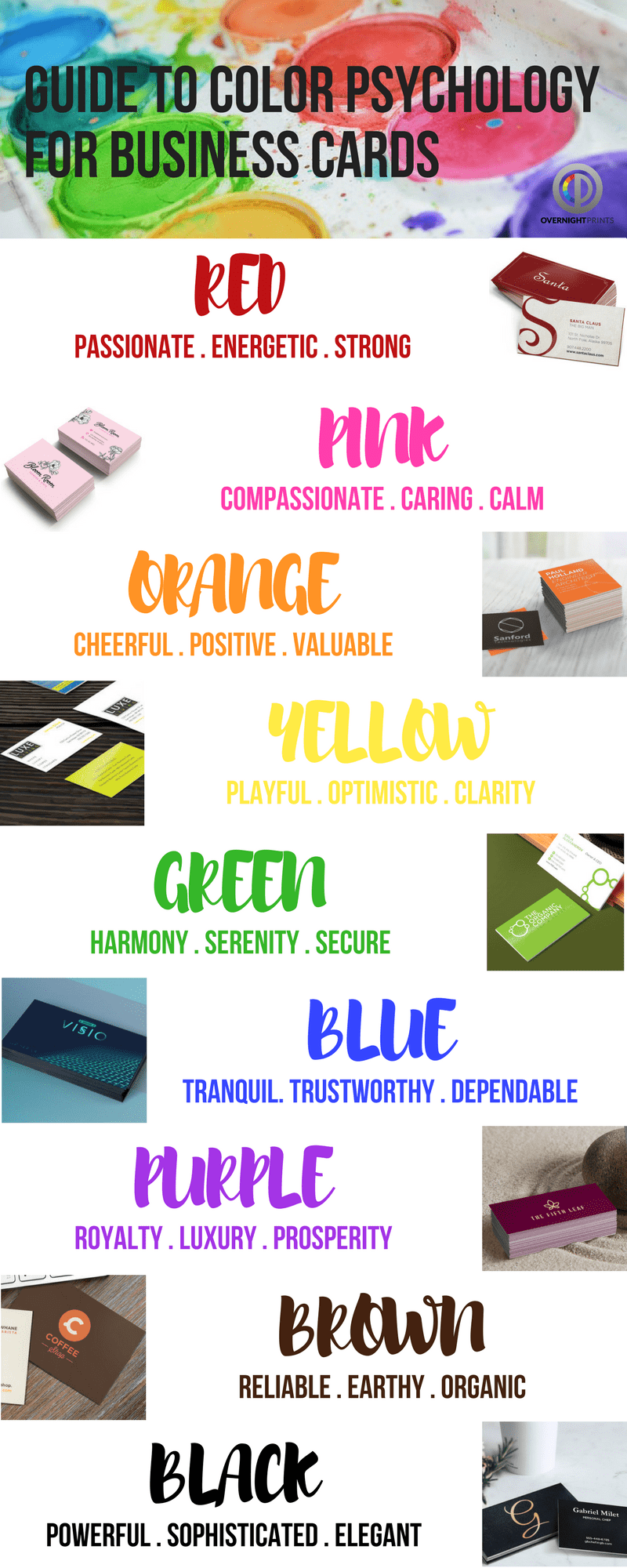 2. Use a Heavy Card Stock
Want to truly impress? Appeal to a more affluent client base by upgrading your card stock. One of the first things people notice is the thickness and heaviness of the business card.
Opt for a 15pt premium business card, or if you're bold enough, go for a 34pt Fat Business Card to really stand out in a stack.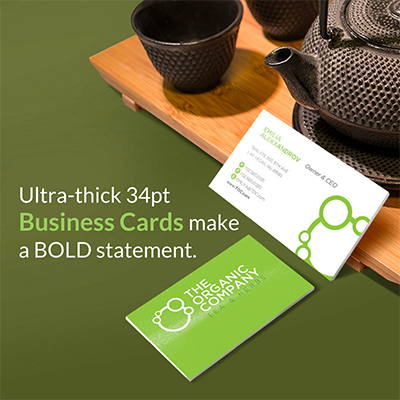 3. Print on Both the Front and Back
Make use of all the space on a business card. This includes the back. Build your brand and advertise your services by showing off your work, expertise or special offers on Double-Sided Business Cards. If you've won awards, list your accolades and recognitions.
AGRICULTURE – Grow your clientele with images of farm fresh fruits and vegetables.
ARTISTS – Paint a picture with your original artwork, illustration or photograph.
ATTORNEYS – Lay down the law with your standard rates for handling traffic tickets, wills, etc.
AUTOMOTIVE – Drive sales with an image of an exotic car from your sales showroom.
ENTREPRENEURS – Inspire with a favorite motivational saying to build your personal brand.
FOOD & BEVERAGE – Book more tables with a professional photo of a signature dish or cocktail from your restaurant or bar.
HEALTH CARE – Cure insomnia from plain business cards with health tips and advice based on your specialty.
REAL ESTATE – Bring it home with a picture of a house you've sold.
REPAIR SERVICES – Fix up the backside of your business card with customer testimonials for computer or phone repair.
RETAIL – Offer a coupon or discount for referral business.
SPORTS VENUE – Sell out your sports field or stadium with a photo of a live event at your venue.
TRAVEL & TOURISM – Wave bon voyage to vacationers with a panoramic view of a resort destination.
To design your custom business card, visit OvernightPrints.com