Sure, a picture is worth a thousand words, but what are the two words photographers don't often hear? Thank you! From silhouettes to selfies, National Photography Month celebrates those behind the lens every May.
Overnight Prints is putting the spotlight on a few customers who capture everything from the artistry of dance to the beauty of urban architecture.
VALERIE FEBRE-YAP, VFY STUDIOS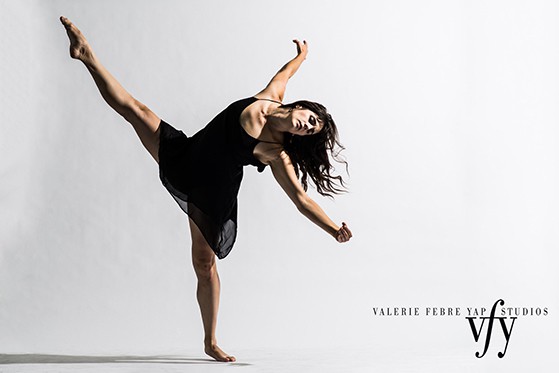 Award-winning photographer Valerie Febre-Yap (@val.f.yap) of Northern California went from being a graphic designer for 20 years to capturing the artistry of dance photography.
She's been awarded the Merit Award at the California State Fair Fine Art 2015 Awards. Her portraits have also been featured in Dance Magazine, Loomis Country Living Magazine, Highlands Neighbors Magazine, Bay Area Dance Watch, Dance Spirit Magazine's "Photo of the Day" and Fractured Atlas' Image of the Month.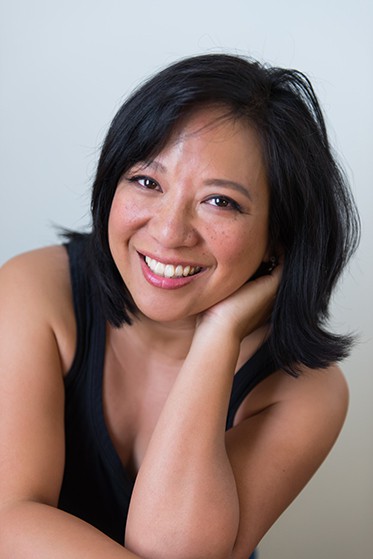 How did you get started in photography?
I was a graphic designer for 20 years, but I wanted to change careers yet still stay in the creative field. Photography was perfect because it requires both sides of the brain – technical prowess and creativity.
What drew your focus to dance and portrait photography?
I started shooting dance recitals for my daughter's dance studio and grew to love the style. I especially enjoy capturing professional dancers for their ability to grace the camera with stunning shapes and movements. How dancers can manipulate their bodies in such an artistic way feeds my artistic side.
What is your favorite pose?
Kids get a kick out of the name, but I ask clients to do a "chicken neck." They have to bring their chins forward to help elongate the neck and define the chin. It sounds funny, but this pose creates a shadow to get rid of the dreaded double chin look in pictures.
How do you capture clients in the moment?
When the camera is up, keep conversing so that clients are more relaxed and less distracted by the lens. For small children, having parents continue talking during the session puts them in a more natural state. The genuine interaction between parents and their kids really helps them forget they are being photographed.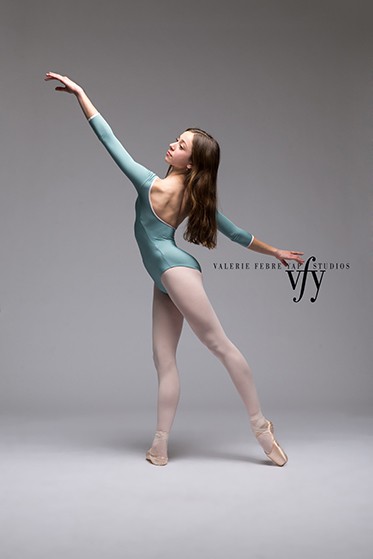 What is your advice for fellow photographers?
My advice to beginning photographers is to never give up because the craft will always present its challenges and never stops being a struggle. But it can be done, and when the successes and accomplishments come there's no better reward!
Why did you choose Overnight Prints?
I've been an Overnight Prints clients for over three years and print my business cards and vouchers. I've never had an issue with registration, and the quality is the best I've ever had with any online printers.
Finally, how are you celebrating National Photography Month?
This month, I'm focusing specifically on families to capture and visually share their stories.
Dance to the beat of Valerie Febre-Yap's work at vfystudios.com
Follow Valerie on Instagram @vfystudios
---
DEOREN RA-KI ROBINSON, DEORENROBINSON PHOTOGRAPHY
Growing up with a very hands-on high school experience with film and photography became the foundation of DeOren Ra-Ki Robinson's (@deorenrobinson) successful career in commercial photography today.
His food photography has been featured at the Eat Me! Exhibit during Brooklyn Open Studios in Brooklyn. Robinson also worked with an agency for the first time last year, completing a photoshoot for a client that was used throughout their website. His photojournalism work has also been published on the front page of a small newspaper, which led to a spread for an affiliate publication featuring dining and architectural shots.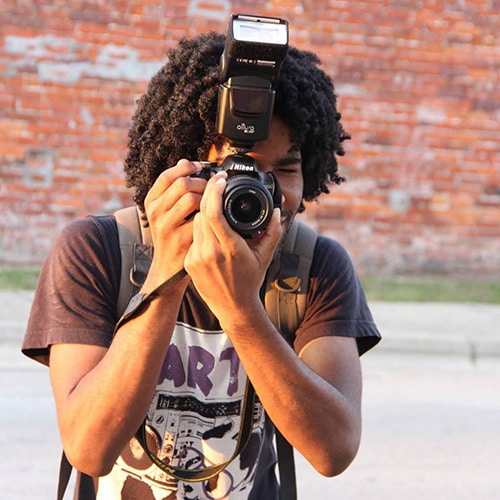 How did you get started in photography?
My high school art teacher, Mrs. Gant, wrote a grant to get additional education materials in the classroom. We got to work in a full dark room, developing film and learning about lighting, composure and even Photoshop. I loved it, and this is what started off my college degree in mass communications.
What drew your focus to commercial photography?
In high school, we designed and created sets for school plays. I had to build a papier-mâché structure for the Wizard of Oz play, which required me to be creative and use the best materials to make the biggest impact. This concept is what turned into my love of commercial photography.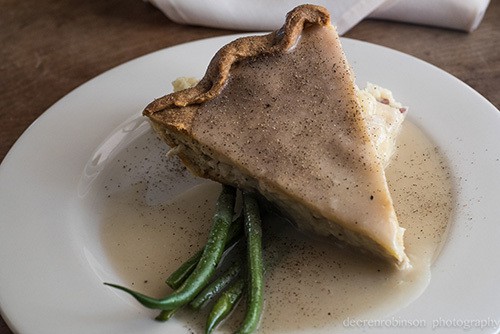 What is your favorite thing to photograph?
I enjoy photographing food, but I'm now getting into fine jewelry and other small products. It requires you to be more inventive with lighting and props. Nowadays companies are really stepping out of the box and telling stories in so many ways.
I'm also venturing into photojournalism and becoming more cognizant of how my work is affecting people and what my industry is doing about it.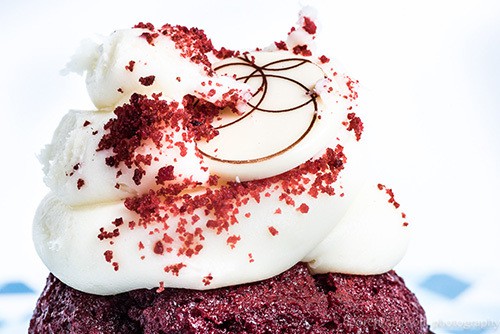 What is your advice for fellow photographers?
Don't fall into the trend – everyone on Instagram tends to go for the same young, hip, gritty look or flowery maternity photos. Following the trend makes your photos lose impact and stops you from reaching your full potential. The most ethical and memorable professionals, like Martin Schoeller, have their own distinct styles and actually meet with clients to make true connections.
Why did you choose Overnight Prints?
I printed my first batch of business cards with Overnight Prints in 2015. I loved the user experience on the site. The features I loved most was how Overnight Prints saves previous designs, saving time and making it seamless to make adjustments. I also loved the downloadable Photoshop templates with all the necessary guidelines. Overnight Prints also lets you review an actual visual of the print product on the website. I plan on printing more rack cards to showcase food and product photography, and pamphlet guides with tips for customers, like how the percentage of photos used changes the layout and overall effectiveness of a website.
Finally, how are you celebrating National Photography Month?
I've been very active on Twitter and other social media about the ethics of photography. While controversy is becoming more acceptable, it can sometimes be inappropriate. The industry needs to set the standard for photographers to capture the whole truth and not just showcase gloom and doom. There are professionals who are setting the right example by giving individuals proper recognition and showcasing what is really going on in the world.
Feed your inner foodie with DeOren Ra-Ki Robinson's work at deorencreates.com
Follow DeOren on Instagram at @deorenrobinson
---
SHANNA MAGNUSON, DAVISTA PHOTOGRAPHY
Using intimate photo sessions to build women's confidence and self-worth is Shanna Magnuson's (@shannamagnuson) specialty. She makes it her personal goal to help her clients harness a body positive outlook that lasts beyond the photo shoot.
Her wedding photography has been featured in New Mexico Magazine, Little Vegas Wedding, On the Go Bride, New Mexico Wedding Magazine, Wedding Paper Divas, I do Jour, Trendy Bride, Hill City Bride, Love & Lavender, Wedding Jet Fete, The Learned Bride and Rustic Wedding Chic.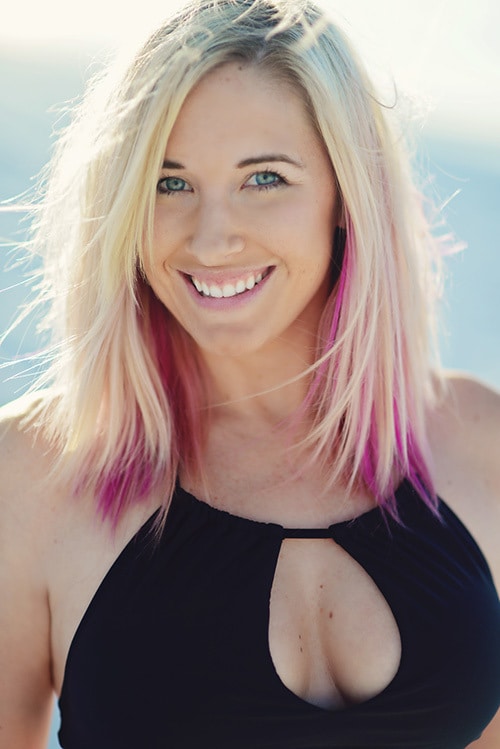 How did you get started in photography?
When I was really young, I started taking pictures of my friends. I was the one who had to capture every moment. I didn't see photography as a career though, so in college I studied graphic design and started my business at that time.
What drew your focus to boudoir photography?
It became a passion after my first few boudoir shoots. I had connections where we'd cry together and share our experiences, and I knew I wanted to encourage women not only with photography, but with different tools to build their confidence. My favorite book is Captivating by John and Stasi Eldredge, and it spoke to my heart about healing. I want to be able to point women in the direction of knowing they're enough and how they can heal those little hurts we carry.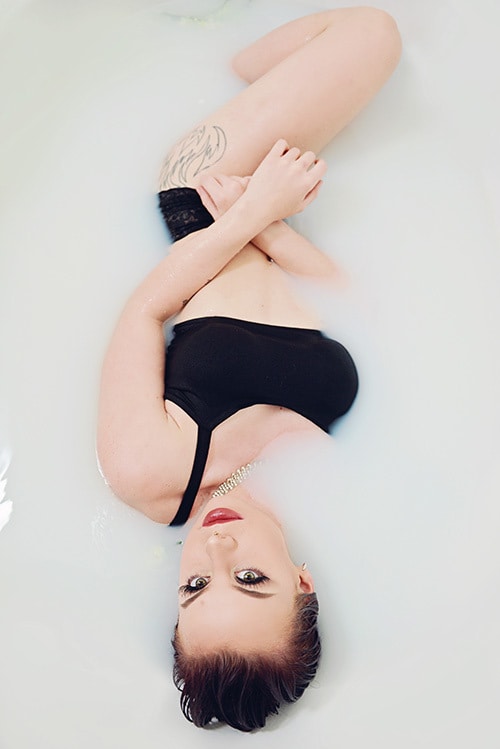 What is your favorite pose?
The most requested pose is when clients are stretched out with arched backs to show off her curves and full body. It has become my favorite that I continue to tweak and perfect with each shoot.
How do you capture clients in the moment?
Every woman shows up to the shoot feeling nervous. It takes about 20 minutes into the shoot, when I show a few completed shots, that her confidence starts to emerge and she forgets about all the negative. The women tend to carry that feeling with them past the photo shoot.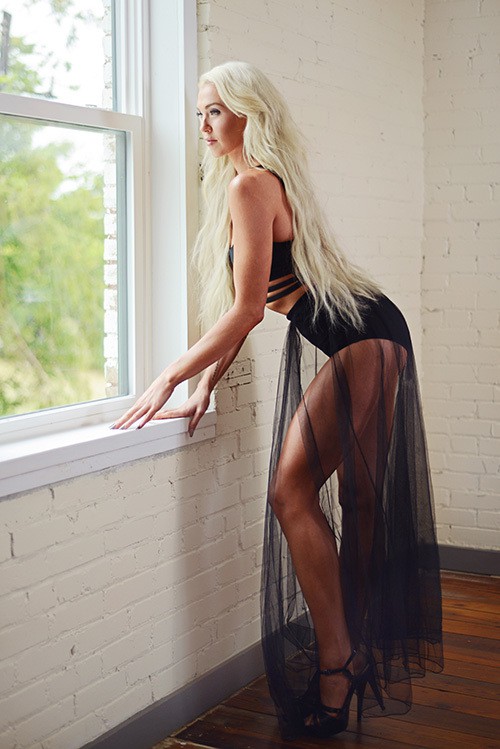 What is your advice for fellow photographers?
It's huge to find and connect with others in the industry. It was one of the first things I learned when I was starting off on my own. Working with others will help fast track your photography career.
Why did you choose Overnight Prints?
I started using Overnight Prints seven years ago when my college professor and fellow classmates suggested the site for my business card printing. I'm all about the rounded corners and adding your own unique style. I also order brochures and pamphlets, but my absolute favorite product is the saddle-stitched booklet! I'm always being asked where I had them printed.
Finally, how are you celebrating National Photography Month?
I currently live in Virginia, but am traveling this month for photoshoots in South Carolina and Minnesota. To celebrate, I'll definitely be sitting down in front of the computer to learn more from one of my favorite photographers, Sue Bryce.
Boost your confidence with Shanna Magnuson's body positive photography at davistaphotography.com
Follow Shanna at @shannamagnuson
---
SUZANNA SIMONDS, SUZSIMONDS PHOTOGRAPHY
Native New Yorker Suzanna "Suzie" Simonds (@suzsimondsphoto) has always loved the camera and now photographs for a living. She brings fantasies to life with her alternative goth style of portrait photography.
Her work has been featured at local art shows. Recently, her piece called "His Secret Life" won 3rd place at REAF, which featured all different mediums including drawing, sculpture and photography.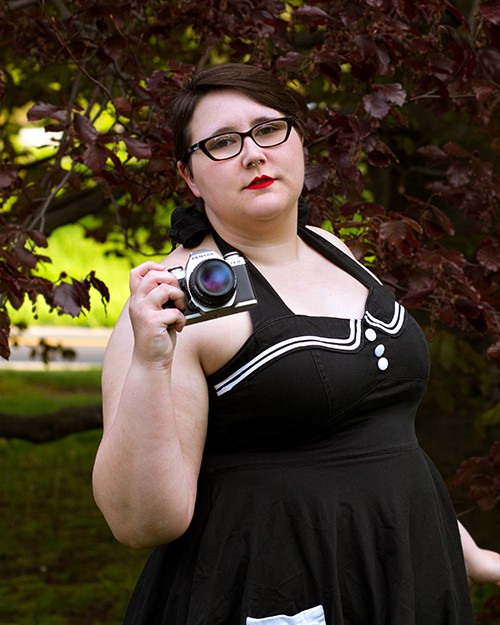 How did you get started in photography?
I've always been entranced by photography. When I was choosing a career path in college, I decided to take a film and photography class, which I absolutely adored. A friend of mine pointed out then that this is something I love and something I'm good at, so why not pursue it. So I did!
What drew your focus to portrait photography?
I've always been drawn to the darker, fantasy style and mostly shoot alternative portrait photography.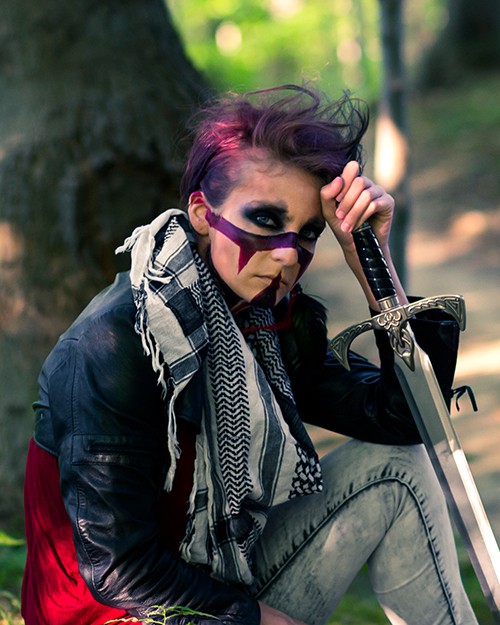 What is your favorite pose?
I favor poses when clients are looking past the camera instead of directly into it as it gives the photo a sense of mystery.
How do you capture clients in the moment?
My advice to models is not to be afraid to talk to the photographer and other people around to help relax and make the session smoother. I find that models are stiff in front of the camera, often waiting for direction on the next pose, but what I'm looking to capture is slight movements in the hands, facial expression or even foot position. Talking and joking during the session breaks the tension and helps models go with the flow.
What is your advice for fellow photographers?
When I first started, I thought, "I'm just an amateur." But my advice to new photographers is to believe in yourself and surround yourself with people who give you that encouragement and push you to do things you may not see yourself doing.
Why did you choose Overnight Prints?
I'm a first-time client of Overnight Prints, which was suggested to me by another customer, Hot Rod Betties. What sold me on the website was the provided templates with the preset layouts and all the print specifications as well as wonderful print quality.
Finally, how are you celebrating National Photography Month?
I'm doing more photoshoots this month to get my name out there. One of my pieces is currently hanging at a club I usually go to help build awareness.
Dive into the deep with Suzie Simonds' work at facebook.com/pg/SuzSimondsPhoto
Follow Suzie on Instagram @suzsimondsphoto
---
ALEXANDRIA RODRIGUEZ, AMR PHOTOGRAPHY
Hailing from Cleveland, Ohio, Alexandria Rodriguez (@amrphotography15) was always interested in making videos and snapping pictures. This childhood hobby has blossomed into a budding career of photographing cute babies, loving couples and family portraits.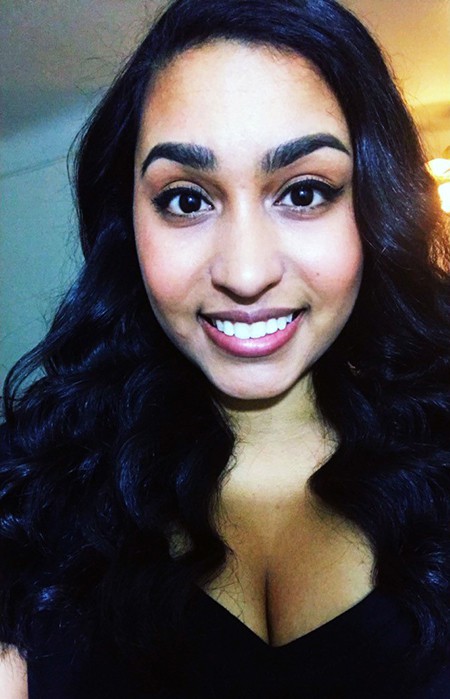 How did you get started in photography?
Growing up, I've always liked photography. I started making YouTube videos when I was younger and eventually branched out into photography.
What drew your focus to portrait photography?
I like capturing people's personalities in pictures and showing their true beauty and true selves.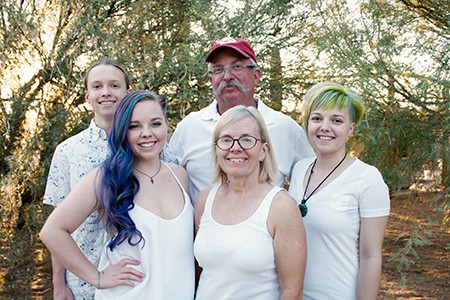 What is your favorite pose?
I like photographs when clients are caught off guard – laughing or acting silly rather than posed. It's more natural and how they usually are in reality.
How do you capture clients in the moment?
I want to make sure clients are comfortable in the setting, so I try to get to know them and make sure they're enjoying themselves. Doing so makes everything more a natural for photos and makes for an easy-going session. I tend to ask them questions about their lives and incorporate personal props. Recently, I was shooting senior photos for a soccer player and got a few shots of her kicking the ball around.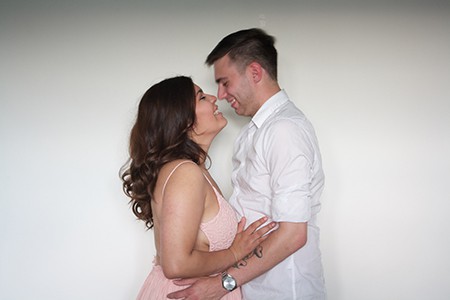 What is your advice for fellow photographers?
Just keeping doing what you love. Keep practicing, and always believe in yourself and in your art.
Why did you choose Overnight Prints?
I've been an Overnight Prints customer for two years. I usually get business cards and I'm thinking about expanding to posters, signage and magnets. Overnight Prints is really affordable and I receive my products quickly.
Finally, how are you celebrating National Photography Month?
Do more photo shoots, and just do what I do. I also plan on having a website soon.
See Alexandria's cute family pictures at facebook.com/amrphotography15
Follow Alexandria on Instagram @amrphotography15
For more #printspiration, subscribe to Overnight Prints Blog and follow us on Instagram @overnightprints