The iCard
I came across a blog post the other day about Steve Jobs' business card from the 1970's. It was comparing his card to Steve Wozniaks (co-founder of Apple Computers) business card from 2006. Looking at these two cards, they seem to have strangely followed the same design path as the Apple Mac; starting out as a simple "beigey" colored object and evolving into a "cold metal" hi-tech machine!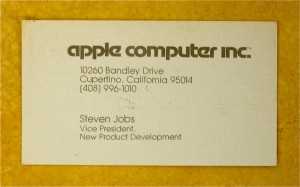 I'm a Mac guy and I personally like the "cold metal" look of my G5, but I'm not keen on Steve Wozniaks fancy laser-cut stainless steel number. It's not very practical, affordable, or even particularly attractive!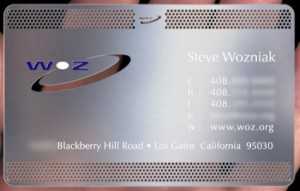 I prefer Steve Jobs' simple business card design from the 70's. Despite its "dated" font (Motter Tektura – the old Apple font) it has a simple elegance. It pre-dates full color printing – when business cards performed a function – simply passing ones business information to another person. This was before the days of "rainbow-colored-sprinkled" digital color – the ruination of design in the 90's.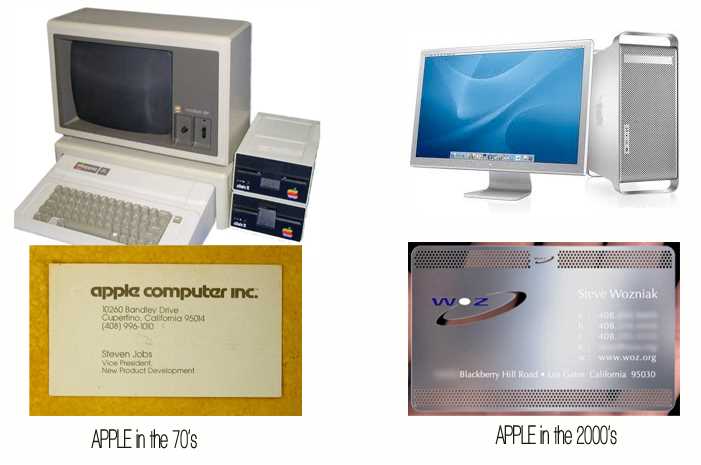 The question I'd like to ask readers of this blog is, do you think we've gone too far with business card design; making business cards out of metal, wood, rubber, and even meat? Although I do love original and cool business card designs and ideas, there is something to be said to keeping unnecessary images and colors out of a business card? Tell me what you think? or better, still, send me your own business card designs to show on the blog!