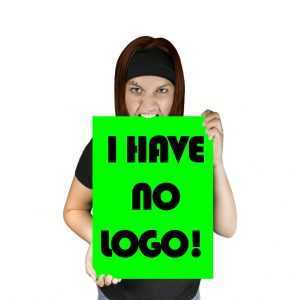 Many small business owners choose to have logos designed for their business, but it's not an easy task.  How do you encapsulate a business image in colors, fonts, and graphic elements?  I'm certainly no designer, but there ARE things you should think about before ever having a logo done.
First – do you actually need one?  And why?  What will a logo do for you?  Logos take up room on business cards, for example, that might be better used for descriptions of services offered or expanded contact information.  And perhaps a photo of you – or even of your main product or service – would actually be more compelling than a logo.
It may be that you do need one, but don't rush to get a logo designed just because you feel you're expected to have one.
Second – keep your logo simple.  Don't make it so busy that it's unreadable if it's scaled down for a business card or letterhead.  Make sure colors are appropriate for your audience, too (no hot pink graphics for an energy bar targeted to men).
Third – make sure your logo looks good in black and white as well as full color.  There may be occasions when full-color printing is not available – and you never know if someone is going to photocopy a card or letter from your business.
Finally – if you do use a logo, have one professionally made for you.  Don't use something generic from a clipart collection.  You'll look cheap, and it will defeat the whole purpose of using a logo at all.