In business, marketing is everything. If you don't promote your product or services, no one will know about it. When considering an effective and affordable advertising option, business flyers may be exactly what you need.
Business flyers are a cost-efficient direct marketing tool for winning new customers. Yes, flyers can convert into online sales – and that's a good reason to consider them for product and business advertising.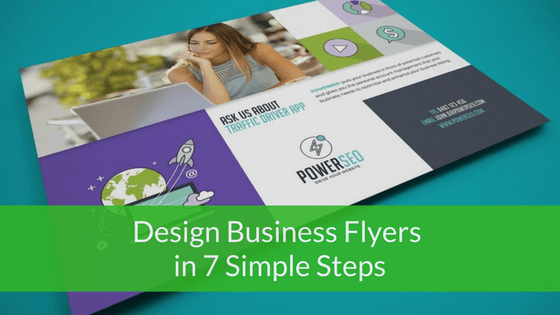 To make a flyer that is clear, concise and creative isn't an easy task though. You will need the right design skills to create eye-catching, high-quality business flyers.
1. Create a Good Balance
Business flyers are often used by small businesses for marketing purposes, but some enterprises haven't been successful for two reasons:
The design is attractive, but the content is lacking.
The content is relevant, but the layout doesn't flow well.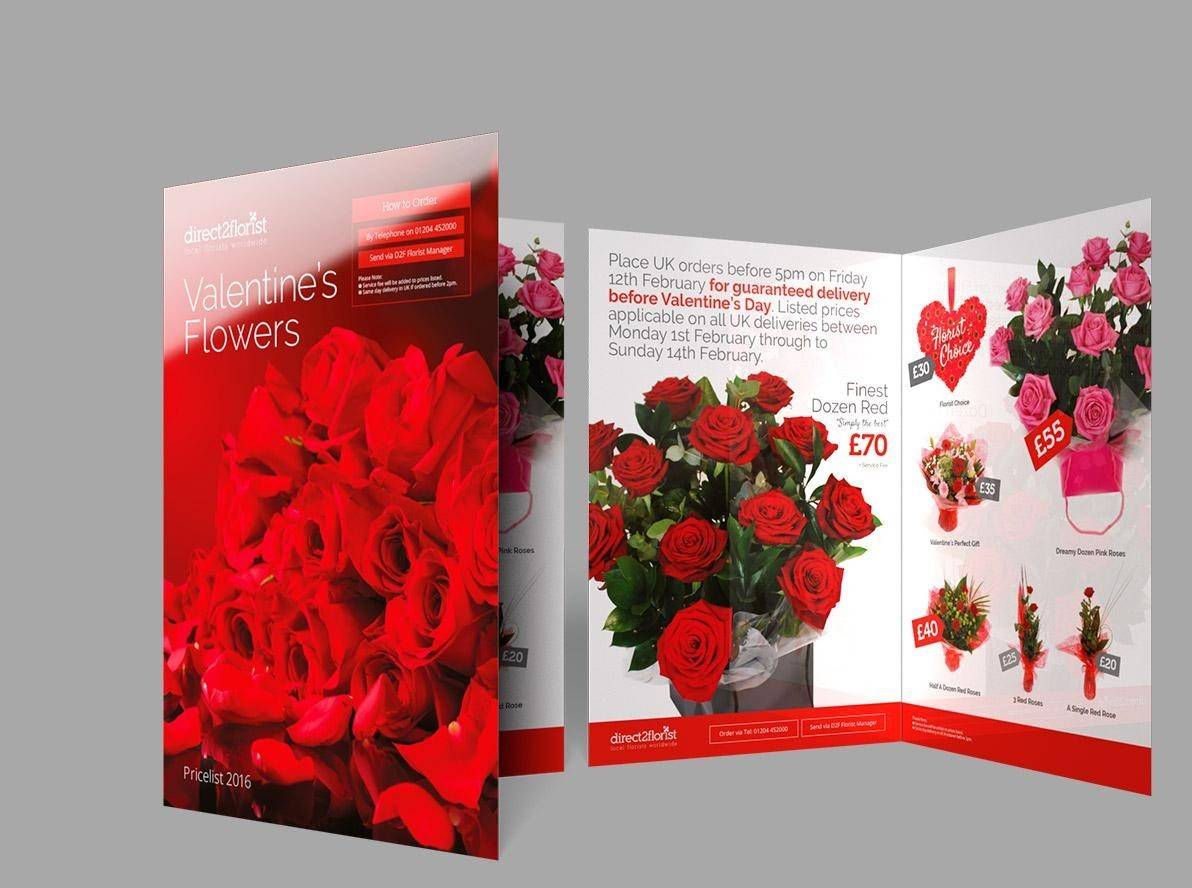 A well-designed business flyer must have a good balance between text and imagery. It should be visually striking as well as convey clear and concise information to capture attention.
2. Don't Ask Questions – People Need Answers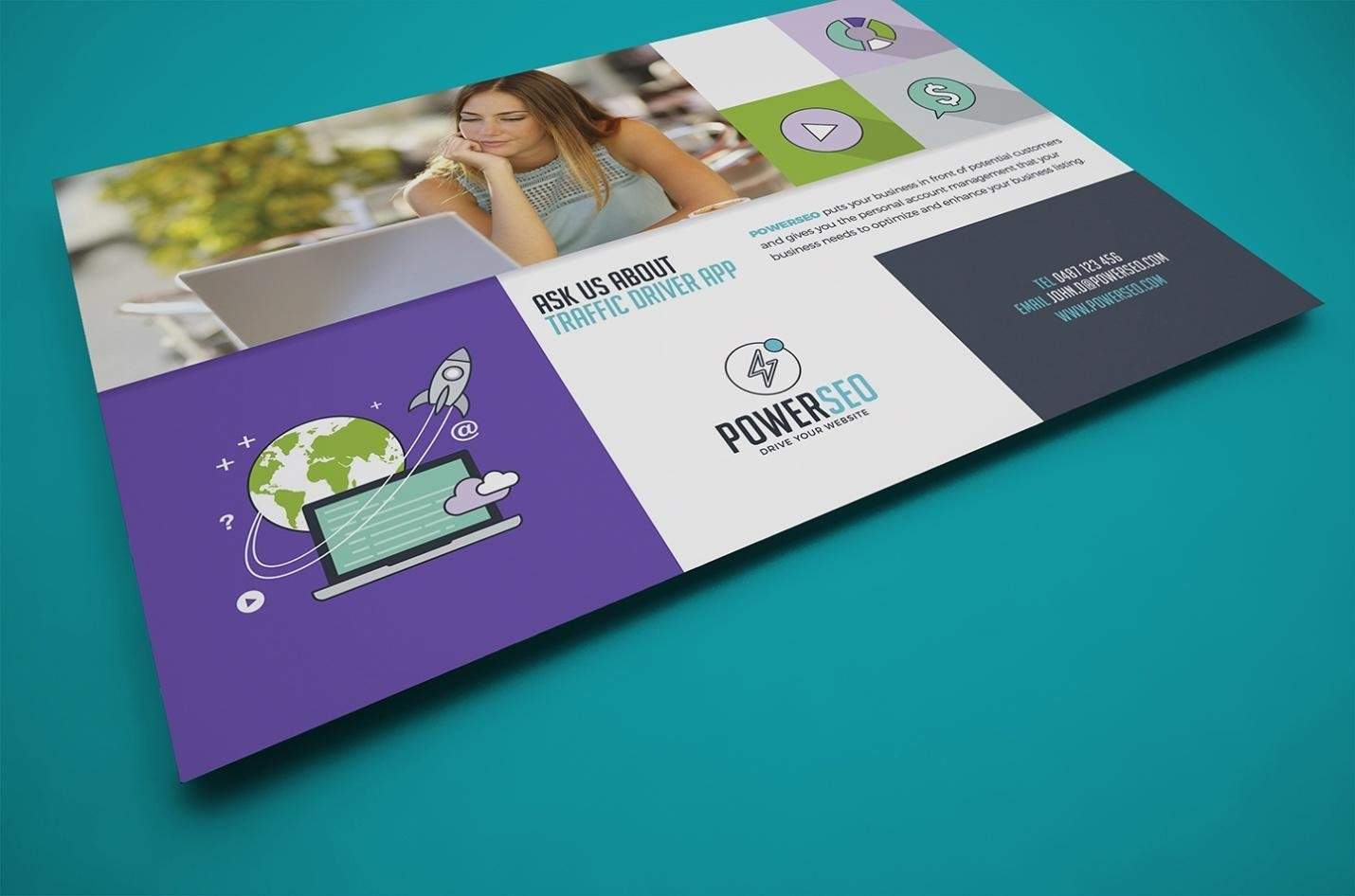 Starting copy with a question will immediately put off the customer. In fact, they may question the business itself. One thing is certain: Customers are always looking for answers to their questions.
List common questions customers are likely to ask.
Identify the most important questions from the less significant ones.
Write short responses to the most significant questions.
Now that you've answered the questions consumers are likely to ask, let's get to the fun part – the design stage.
3. Design for Print & Web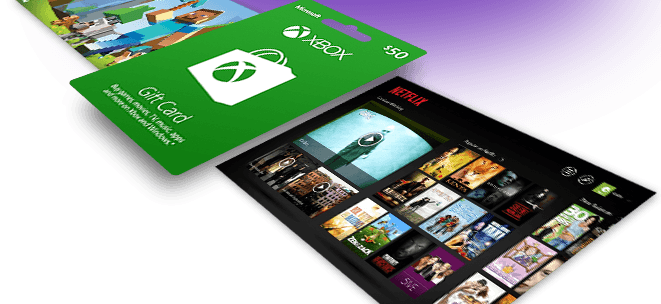 Many artists create flyers solely for print and offline marketing. With so many consumers browsing the web for products or services, however, it may be appropriate for businesses to target online audiences and consider a mix of print and digital advertising.
If you intend to reach an online audience, your design must be flexible and adaptable to other mediums. To stand out from the competition, free business flyer templates are available to create a marketing piece that is suitable for online and local audiences.
4. Add Appeal to Your Design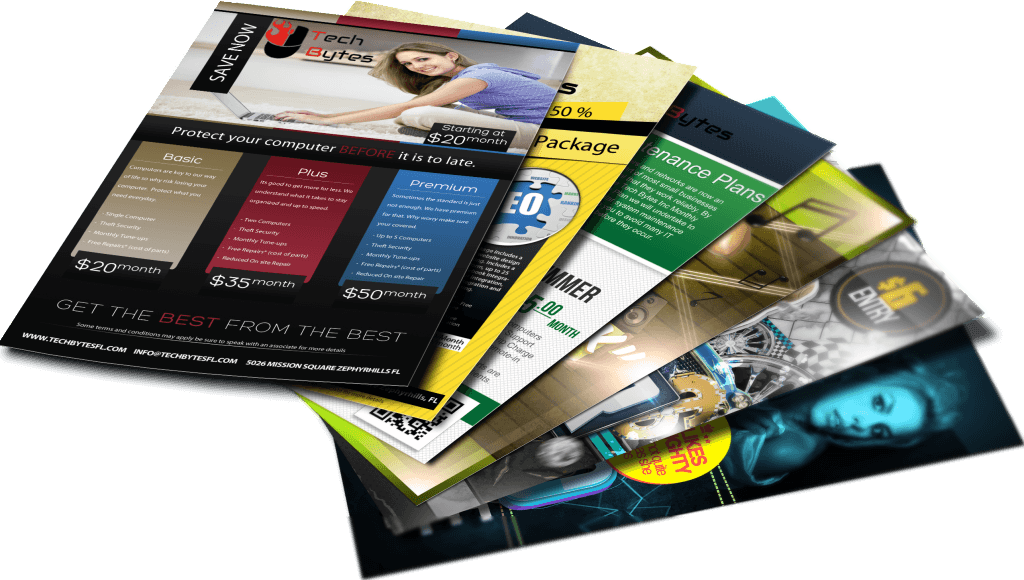 Combine fonts, images, colors and backgrounds to produce eye-catching creative. Try adding some simple icons or using complementary colors to represent service tiers or different product types. Don't hesitate to make use of grids and other organizational elements to avoid distracting visual inconsistencies. Make sure your design has a clear flow, particularly if you are optimizing for space.
5. Use Appropriate Images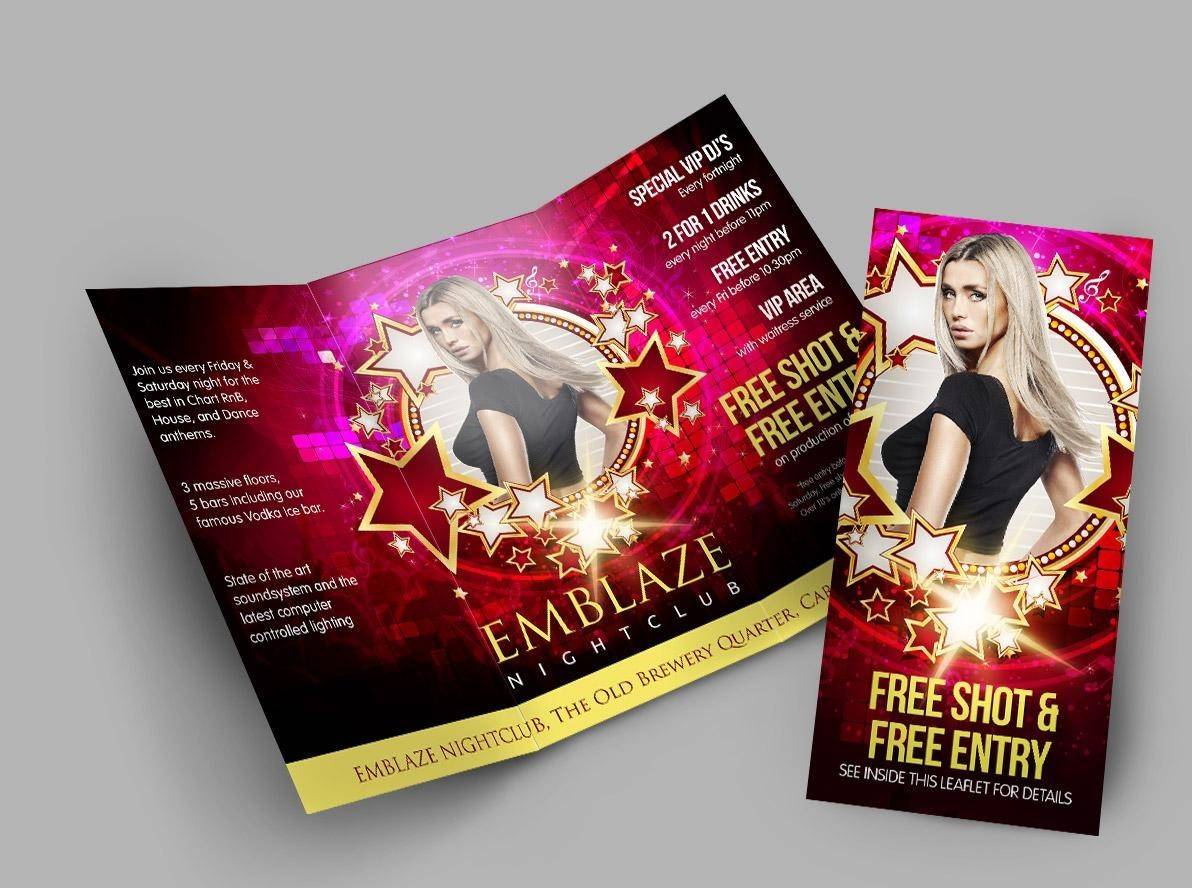 A picture is worth a thousand words. When a consumer looks at your business flyer for the first time, they should understand its purpose even before reading any copy.
In the folded business flyer example, it can be quickly discerned that the flyer template was used to advertise a nightclub. Here, the designer used a free flyer maker tool to appeal to a specific audience.
6. Do Not Compromise Your Visuals
Don't limit your graphics to a small area. If looking to make a statement, a large full-page image can be placed behind other elements. Make use of transparent gradients and transparency to make the text readable. Most importantly, graphic and text elements should take center stage.
7. Use Colors Wisely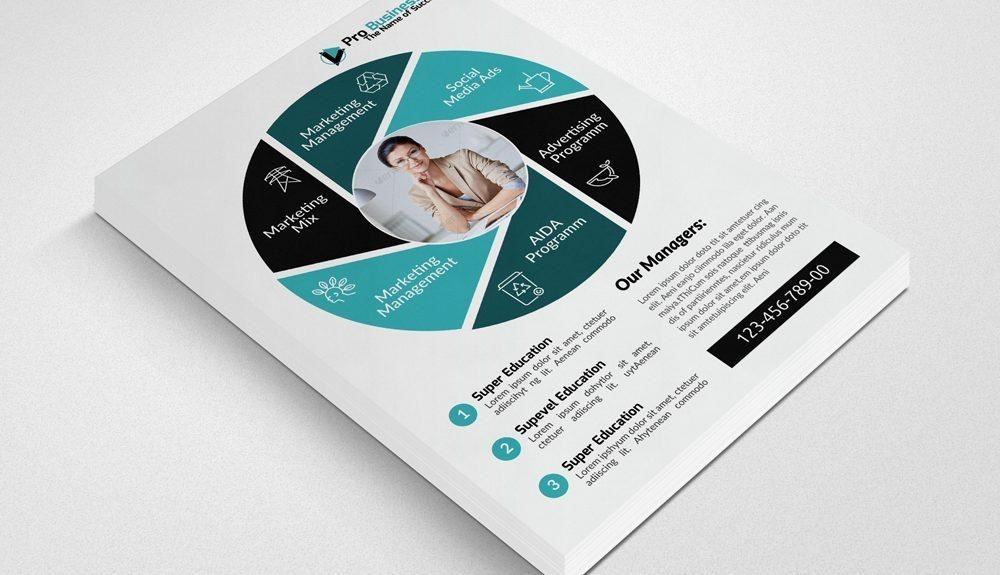 Choose the right colors to create flyers for marketing and promotional purposes. Feel free to mix colors, but make sure they complement each other and do not overpower crucial elements.
The primary objective is to attract consumers and engage them to your brand – something you can easily do without necessarily being a pro in design. Free flyer maker tools can help you to make the best flyer designs in the least time possible.
To print high-quality business flyers, visit OvernightPrints.com