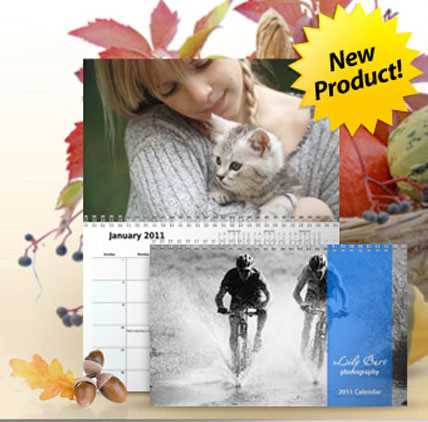 Overnight Prints is preparing for the Holiday season with a fantastic new product! We are now offering customers – Personalized Calendars!

Visitors to the Overnight Prints website will now be able to upload their own family photographs or company branding imagery to our easy-to-use upload page and make themselves a great holiday gift or business promotion to send to friends, clients, and relatives. Whether you're a company owner or you'd like to send some personal gifts, a wall calendar is great way to connect with people all year-round, and to make sure you're in the forefront of their minds.
Calendars are also a really useful tool for Photographers who want to make a portfolio style gift for self promotional purposes. The same goes for  graphic designers and other  creative professionals who'd like to celebrate their work over the last 12 months. You might even want to consider putting your design or illustration work on a calendar and selling it as limited edition prints of your work!
And then there's the cute factor! Grandma would enjoy a personal calendar with cute pictures of her pets, or of her grandchildren! New parents, moreover, would absolutely  treasure a  cherished reminder of their "baby's first year". A calendar has multiple uses for those who want to put a little thought into their gifts or promotions. Here are my top 5 ideas for custom calendars: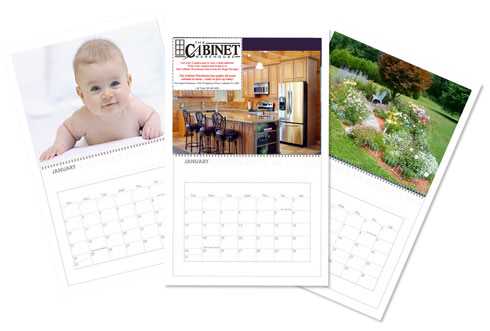 1. Baby's First Year Book
Celebrate that first heart-melting-smile, those first commando crawls along the carpet, and that messy-faced moment when your child tried to use a spoon for the first time! This collection of magic moments would be something you can keep and treasure forever!
2. Artist/Photographers self-promotion Calendar
As a self promotion to send  to galleries, art directors, ad agencies or other big clients, this is a clever  idea! Your calendar will more than likely  be hung in a clients office  – a constant reminder of your talent and need for your services.
3. Event Promotions
Custom calendars are a great idea for  event promotions companies, small theater venue's,  or ticket companies to advertise their upcoming events and concerts. Put some awesome pictures of the productions, bands, or sporting moments in your calendars and give them away to customers as freebies – letting them know what big events are coming every month.
4. Small Business Calendar
Sell yourself with pictures of the service you provide.  If you restore furniture- feature some of your restorations in the calendar. If you're a  landscaper, show-off the beautiful gardens you've created (people love colorful and decorative images such as these to put on their wall)