It's National Travel and Tourism Week, and today we are asking, "What does 2017 have in store for service professionals?" The U.S. Travel Association, a non-profit organization advocating the travel industry, is turning the spotlight towards the people in the industry.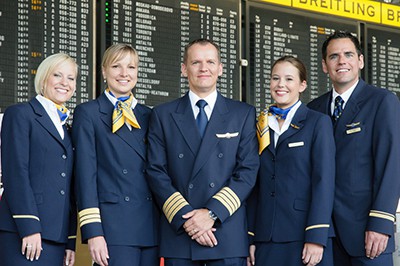 It's easy to overlook the amount of work that goes into booking an amazing vacation. Whether you're relaxing on a sandy beach or exploring a national park, you're probably not thinking about the tour operator or the flight attendant who helped make your trip happen. So what exactly is National Travel and Tourism Week?
It's all about promoting the powerful impact travel markets have on our economy. This year's campaign, which runs May 7 – 13, is focusing on the "Faces of Travel." The theme is fitting as the travel industry supports more than 15 million people in the U.S. With this in mind, it's important for travel marketing professionals to think about ways to keep the industry going strong.
The Importance of Print in a Digital World
While social media and blogging mesh well with the tourism industry, concentrating solely on digital marketing may lead to missed opportunities. Through creative print advertising, businesses can target specific demographics and bring in new customers. Hotels, travel agencies, visitor centers and tourist attractions should all have print materials that follow a unique brand image.
Studies have shown that printed advertising offers many advantages in terms of stimulation and engagement. In other words, those business cards and direct mail brochures are worth more than their weight in paper. It's also important to note that internet access can be spotty on that remote island destination.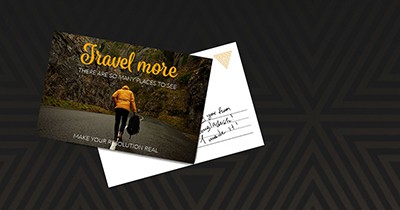 However, companies must determine the best practices for their particular market. Rather than relying on a standard template, customize your design to reflect your image and attract attention. The goal is to build recognition and foster repeat visitation.
How to Get Creative with Your Print Media
Having plenty of flyers and brochures in hotel lobbies is important. Travel marketing also presents plenty of opportunities to think outside the box. There are many ways to have printed materials relate to your particular destination.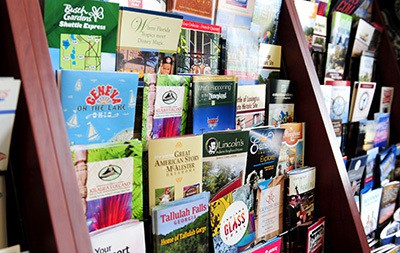 Think about the defining landmarks at your locale. In many cases, the shapes and colors of landmarks can be directly incorporated into the materials. For example, a prominent tower would make the perfect focal point of a 2-inch by 6-inch vertical custom bookmark.
In many cases, print materials can serve double duty as both advertisements and useful items. For example, travelers are always in need of directions to points of interest. Marketers can include detailed maps and fun facts for sightseeing tourists on convenient tri-fold brochures.
Agencies and lodging owners can even get creative with custom business cards. Instead of going for a generic design, consider a card template with scenic views of your destination. Your unique cards can even be repurposed as coupons or referral cards.
Don't be afraid to let your imagination run wild. Some other print marketing options include:
Full-color posters depicting fun activities
Magazine or newspaper inserts
Flyers placed in popular tourist areas
Postcards to send home to friends and family
Booklets that explain accommodations in detail
Magnets that make excellent souvenirs
Direct mailing coupons targeting return visitors
How to Establish a Marketing Tone
It isn't easy to build customer loyalty with travelers. Most jet setters are more interested in discovering new experiences or great deals than sticking with one company. This poses both a challenge and opportunity for marketing teams.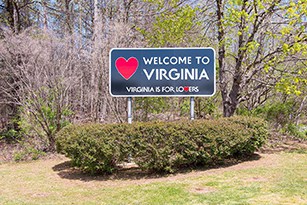 While there may be a ton of information you want to convey to your audience, simpler is usually better. When Virginia State Travel commissioned a slogan in the late 1960s, one of the original selections was "Virginia is for History Lovers." The agency in charge eventually found that tagline too limiting and changed it to "Virginia is for Lovers."
Is Virginia really more romantic than any other state? That could be up for debate. However, the simplified slogan became so successful that Advertising Age named it one of the most iconic of the last 50 years.
Once you establish the right tone for your business, complement it with the right print marketing materials. With the right strategy, you'll be able to expand your reach. If you have a unique travel marketing story, the U.S. Travel Association wants to hear from you during National Travel and Tourism Week.
Journey over to OvernightPrints.com for your print travel marketing materials.