"You won't buy it if you can't picture it" says photographer and styling manager Sarah Kensell. So how do you move customers to purchase something they've never physically seen, held or tried? Create eye-catching lookbooks to bring the full visual experience to the customer.
Learn how Overnight Prints customers stylized wedding gowns and leather accessories for their product catalogs with custom print booklets.
Start with the product.
Jean Lorent: Men's leather accessories
If the product is a piece of clothing or an accessory, should it be shown alone or modeled? Highlighting the fine details might work better for some products.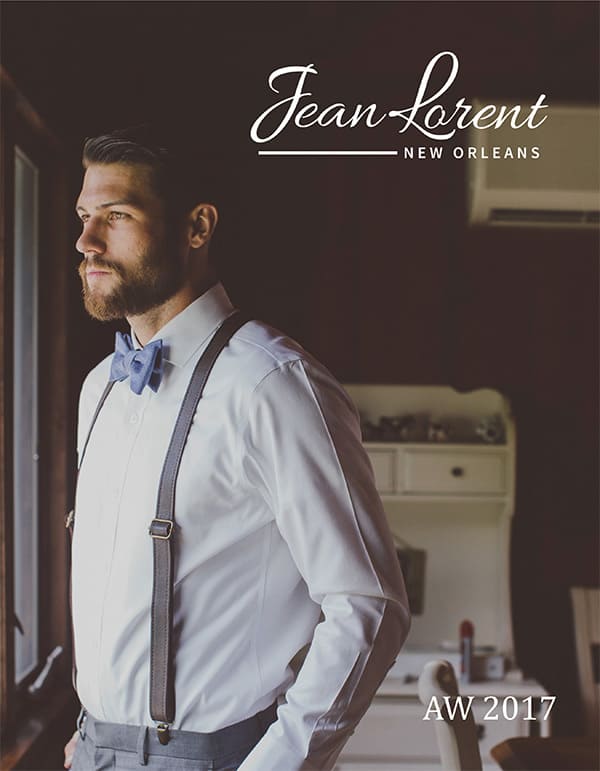 For Jean Lorent, a U.S.-based manufacturer of genuine leather accessories, the devil is in the details. Crafted from crocodile and snake skin, each bow tie, wallet and suspender takes several hours to handcraft. The quality leatherwork can be seen up close with the products displayed flat on a rustic background to evoke a sense of Southern charm.
Following a unsatisfactory first print run at a local shop using personal cell phone pictures, founder Jean Makin decided to hire a professional photographer for her website and print catalogs to capture the versatility of the leather accessories.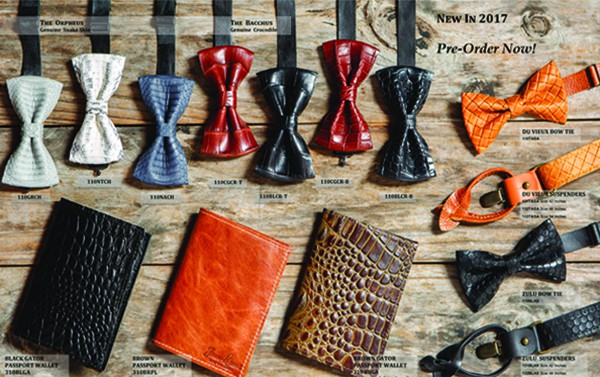 The look of the print catalog was mostly driven by pictures that showed lifestyle images with different models and accessories dressed up or down.
The letter-sized 8.5×11 glossy booklet provided ample space for detailed product shots as well as larger font size for easy readability. For Makin, the print product provided quality and value that fit into her budget as a small business owner.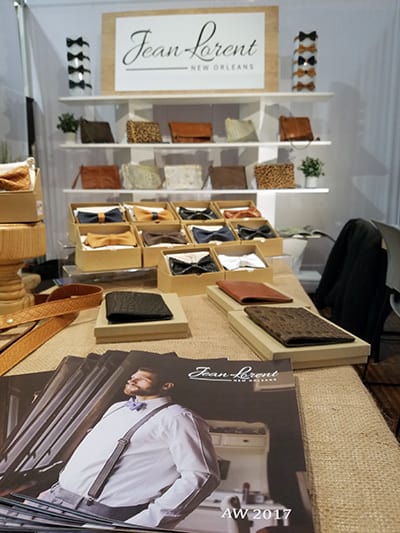 The Autumn/Winter 2017 catalog of men's accessories and women's handbags is distributed at trade shows to wholesalers and retailers for an exclusive first look at the new line. Jean Lorent was able to secure approximately 20 new accounts from distributing print catalogs at industry trade shows and events.
Alyssa Kristin: Bridal designer
Other products may need to be shown in use for customers to get the full picture.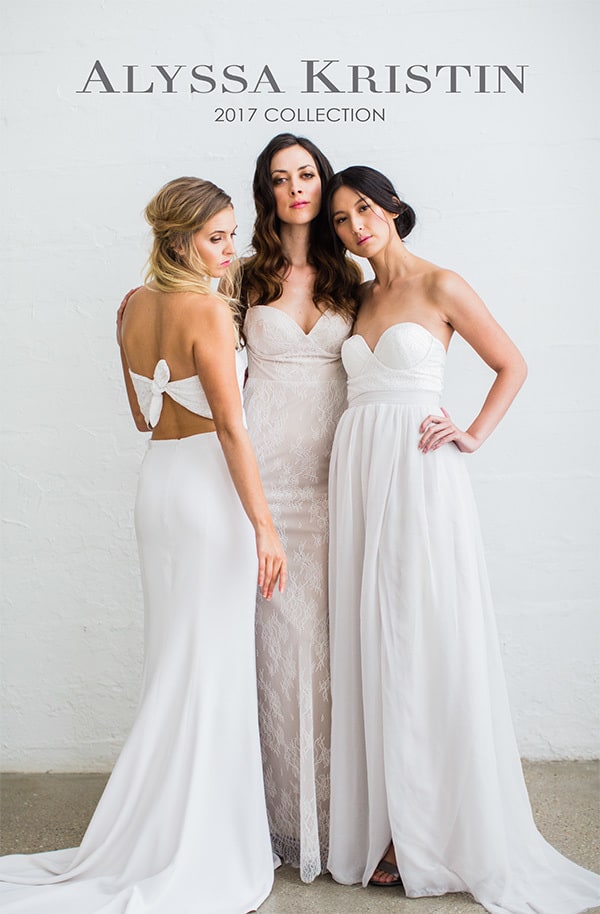 Former accountant Alyssa Kristin turned a personal project for her own wedding into a blossoming bridal business. The self-taught fashion designer's sophisticated yet understated line of customizable gowns take on their shape when worn by models against a simple white background.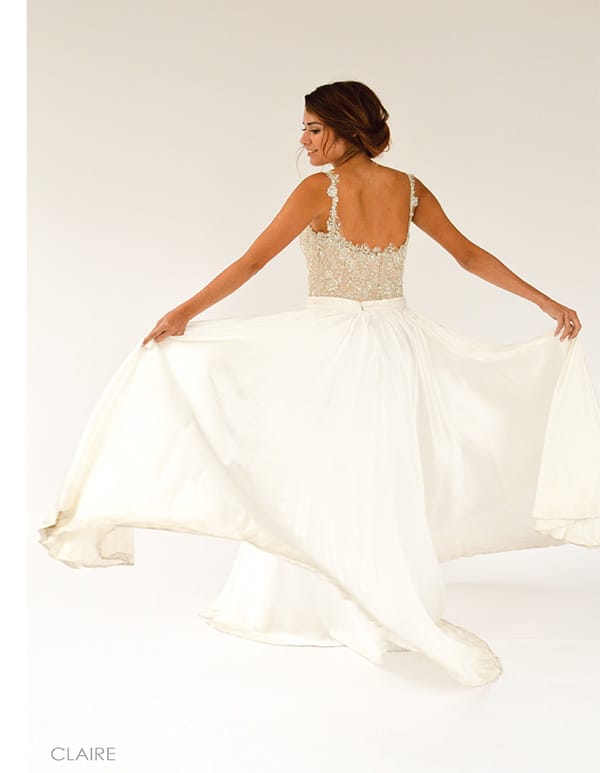 Balancing elegance with drama, Alyssa Kristin's collection of attainable luxury was photographed in an all-white loft space featuring a 17-foot tall space with floor-to-ceiling white drapes and polished floors for a clean, minimalistic look.
I wanted the photoshoot for the lookbook to reflect the feel of the location with its gorgeous loft space. For the layout itself, I aimed for thoughtful design to create a more custom feel.
Choosing 8.5×11 saddle-stitched booklets let Kristin show various angles of multiple looks. Even with a digital version of 2017 Collection available, Kristin shared that customers prefer an interactive experience with wedding dresses.
The print catalog will be given out as part of the overall brand experience both in-store and to bridal boutique buyers during New York Bridal Fashion Week.
---
Photography Tip
Before you begin, be sure to set up for high-quality images. Keep in mind that you can digitally retouch your photos in post-production, so aim to capture clear, well-lit images.
Light: To best capture your subject outdoors, opt for early morning or afternoon hours for the most natural light. Shooting midday can create unwanted shadows in the image.
Focus: For the clearest details on clothing, set your camera to the maximum aperture and use a long focal length.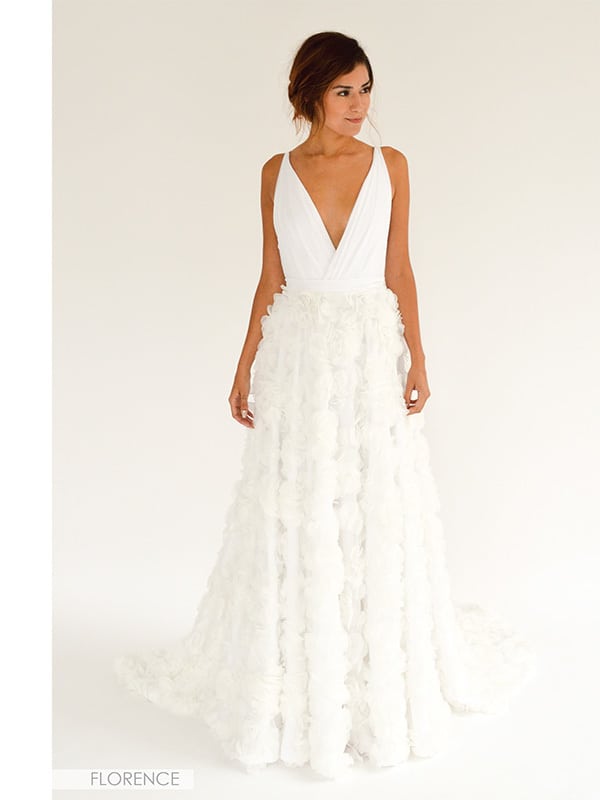 ---
Present a complete experience.
Styling a product completely from head-to-toe brings the whole experience to the customer.
InStitchu U.S.: Custom menswear
Consider backgrounds and props that place the product in its natural element and shows a complete picture of it in use.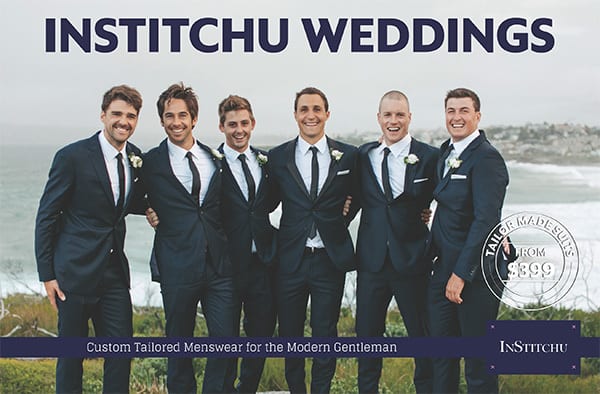 InStitchu U.S. chose a landscape orientation for its 5.5×8.5 custom booklet to share candid shots of bridal parties at picture-perfect wedding venues. Smiling groomsmen in matching tailored suits make customers feel a part of the blissful day.
Great imagery and consistent brand marketing were key to the look of the retailer's wedding catalog, according to General and Operations Manager Noni Balian. Additionally, the landscape format allowed a fuller view of bridal parties with enough room to include key information that customers might not search for on the Internet, she explained.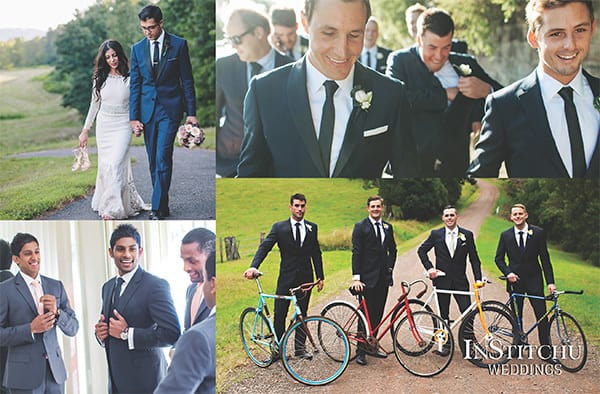 The Australian-based company's ability to deliver affordable tailor-made suits within three to four weeks has quickly gained global notoriety with a feature in Forbes magazine and a new showroom in New York City, launched December 2016. The print catalogs are being distributed to wedding expo attendees and at other industry events.
Juno Bridal: Bohemian bridal boutique
Photographing a blushing bride walking down the aisle in a couture gown appeals to the bride-to-be planning her own wedding day.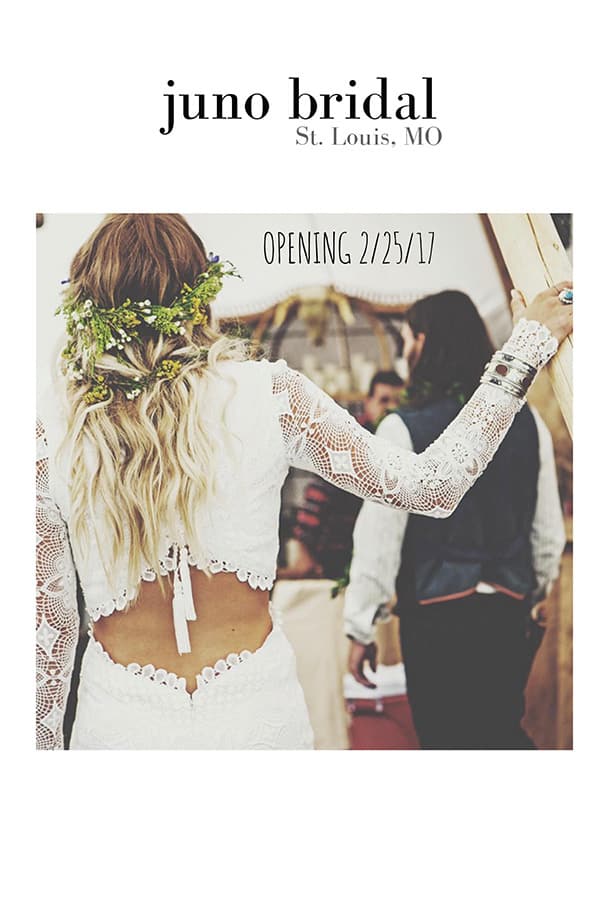 Juno Bridal, a St. Louis bridal boutique opening Feb. 25, will carry modern and Bohemian style wedding gowns. To cater to free spirited brides, the boutique sought out designers with more unconventional collections.
Founder Claire Ketterer chose a 5.5×8.5 100 lbs. gloss booklet as her first piece of marketing to build awareness among friends and family. After dress shopping for her sister's nuptials, Ketterer wanted to fill a market need for modern brides in the St. Louis area and provide more relaxed style options other aside from the traditional gown.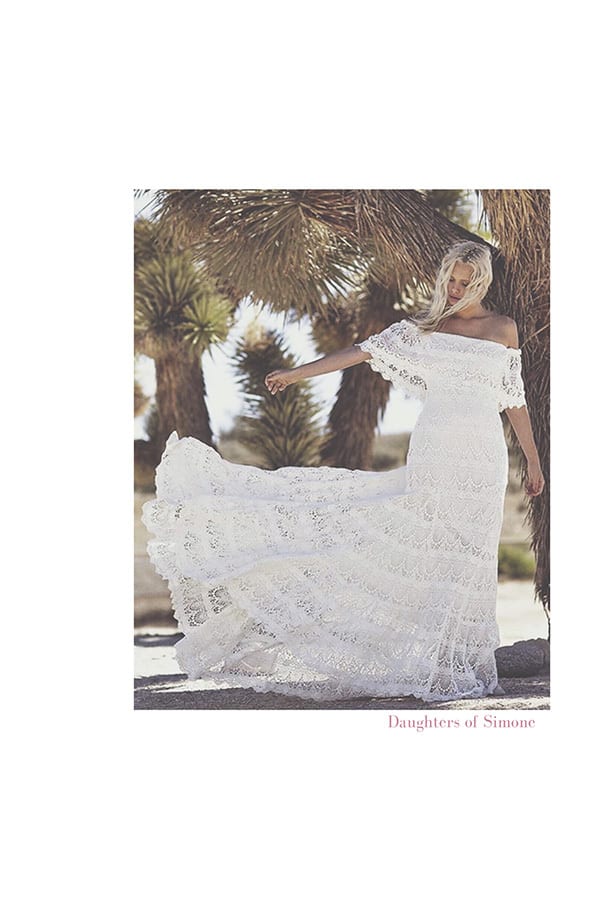 The Juno Bridal lookbook features Bohemian-inspired lines from six designers. Most of the bridal gowns can be customized, such as different colors or necklines. Ketterer assembled professional photos from the designers using online design tool Canva, uploaded the file, and printed online with Overnight Prints after receiving a referral from Chicago designer Alyssa Kristin.
---
Product Styling Tip
Consider the product's use. What makes customers feel the need to add it to the shopping cart? Placing products in their natural environment can show customers how the product fits into their lifestyle.
New York Institute of Photography advises to shoot products from a "human angle." Use related props and frame it so that the customer can picture themselves engaging with the product.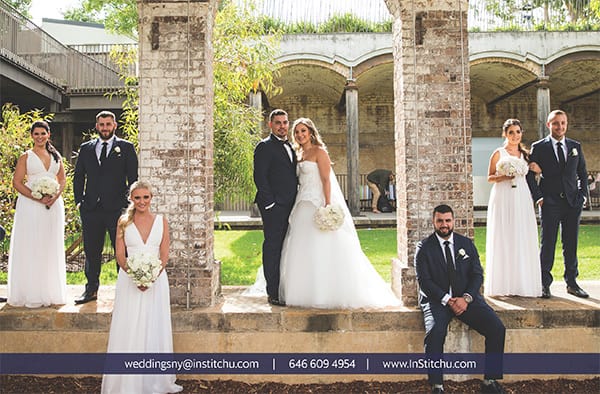 ---
To create a custom fashion lookbook or product catalog, visit OvernightPrints.com