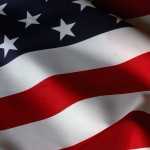 In honor of National Keep America Beautiful month
Whether you own an e commerce start-up or a 30 year old brick and mortar company, your small business can be instrumental in keeping America beautiful and green.
8 ways your small business can help
Promote your business by giving out postcards or bookmarks with environmentally friendly messages and photos of stunning nature scenes.
Help "greenify" America – Put a button on your website announcing that you will donate $1.00 of each order to a national tree planting organization.
Create a special landing page for your website that offers 25% off to anyone who enters (or says) the word "Green" at checkout. Then create a batch of postcards with a QR code that takes scanners to that page.
Donate $1.00 of each order placed in April to an environmentally friendly organization, such as National Geographic, Sierra Club or the Conservation Fund.  Advertise the promotion on your home page and with over-sized postcards.
Offer to pay sales tax for the month of April, in honor of Keep America Beautiful Month.
If you have a brick and mortar business buy a large plastic trash bin and collect recyclables during the month of April. Promote this with eye catching posters, strategically placed around your shop.
Hold a contest for kids: Ask kids to write an essay about how they plan to keep America beautiful this spring and summer. Reward the top 2 best entries with a gift card to Amazon, or Target.
Partner with a friend to host a "clean up our parks (or lake) day." Invite people to gather at a local park and spend two hours picking up trash. Create branded thank you notes, for all of the participants. Include a 25% off coupon on the notes. Make it redeemable through the end of April.
Remember that when you use green in your marketing materials, you are exemplifying nature, health, life and rebirth.  For more on how colors can impact sales read about the psychology of color.
How is your small business keeping America beautiful and green?
Related articles: Make sure your direct mail stands out, Pros and Cons of Postcard Marketing