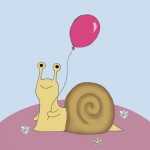 If you are considering a postcard marketing campaign, your timing is right on! Recent trends coupled with a number of credible studies reveal that more and more businesses are turning to print marketing, and consumers are beginning to lose their apathy toward print mail. This post explores that trend and the reasons behind it.
In the era of emails, blogs, tweets and likes, snail mail, (especially postcards) is making a comeback. Business owners and managers are incorporating print marketing into their campaigns more often than not, for a number of reasons:
Affordability: Even the smallest of businesses can afford to create and send postcards.
Flexible timing: If you design several versions of your postcard mailer, and print enough for a full year, you can be spontaneous and flexible about the timing of your mailings.
Professional designs: Most online printers offer a wide variety of pre-made professional design templates Overnightprints.com has a design for every occasion whether you own a pet-sitting business, floral boutique or are a bride to be. And new designs are introduced throughout the year.
Durability: They last much longer than plain paper because they are printed on high quality, durable glossy paper stock. They'll hold up longer when slipped under windshield wipers or stacked on a self-serve counter.
Guaranteed delivery: It may take a few days to arrive, but mail almost always gets delivered. That is not the case with emails, considering the high bounce rates and spam filters.
Non-intrusive: Postcards don't interrupt people while they are at work, or dinner, and they don't clutter up the inbox. Consumers retrieve postcards from their mail boxes when it is convenient for them, and unlike letters, they don't need to be opened.
Fifty percent of U.S. consumers prefer direct mail to email, according to a study released by marketing services firm Epsilon. The study also found that one-quarter of all U.S. consumers said they found direct mail to be "more trustworthy" than email.
–Direct Marketing News–
Traffic generators: Consumers can certainly print and bring in an email coupon, but that takes more effort than holding on to a postcard.
Postcards are Memorable: Business owners and consumers get hundreds of e-promotions. A traditional postcard stands out, especially a well-designed or oversized card.
There's almost no limit to the benefits of postcard marketing. If you aren't yet convinced of the unlimited benefits of postcard marketing, do this simple experiment:
Go to www.overnightprints.com and select postcards
Choose a pre-made design that is relevant to your business
Write a short but compelling message. Try something like "buy one get one free" or "we will pay the sales tax through the end of the month.
Include a deadline to create a sense of urgency.
Measure the results.
Resource:
www.yudkin.com/postcardcourse.htm