Unless there's a printing company in a galaxy far, far, away that can warp space and time, OvernightPrints.com is now, officially, the fastest printer in the universe! Our new and improved print service has been named BITGIT (buy it today, get it tomorrow.) It represents not only a faster delivery time, but also a general improvement in our overall print service – customers are now able to order from our website and specify the EXACT DAY that they wish their prints to be delivered.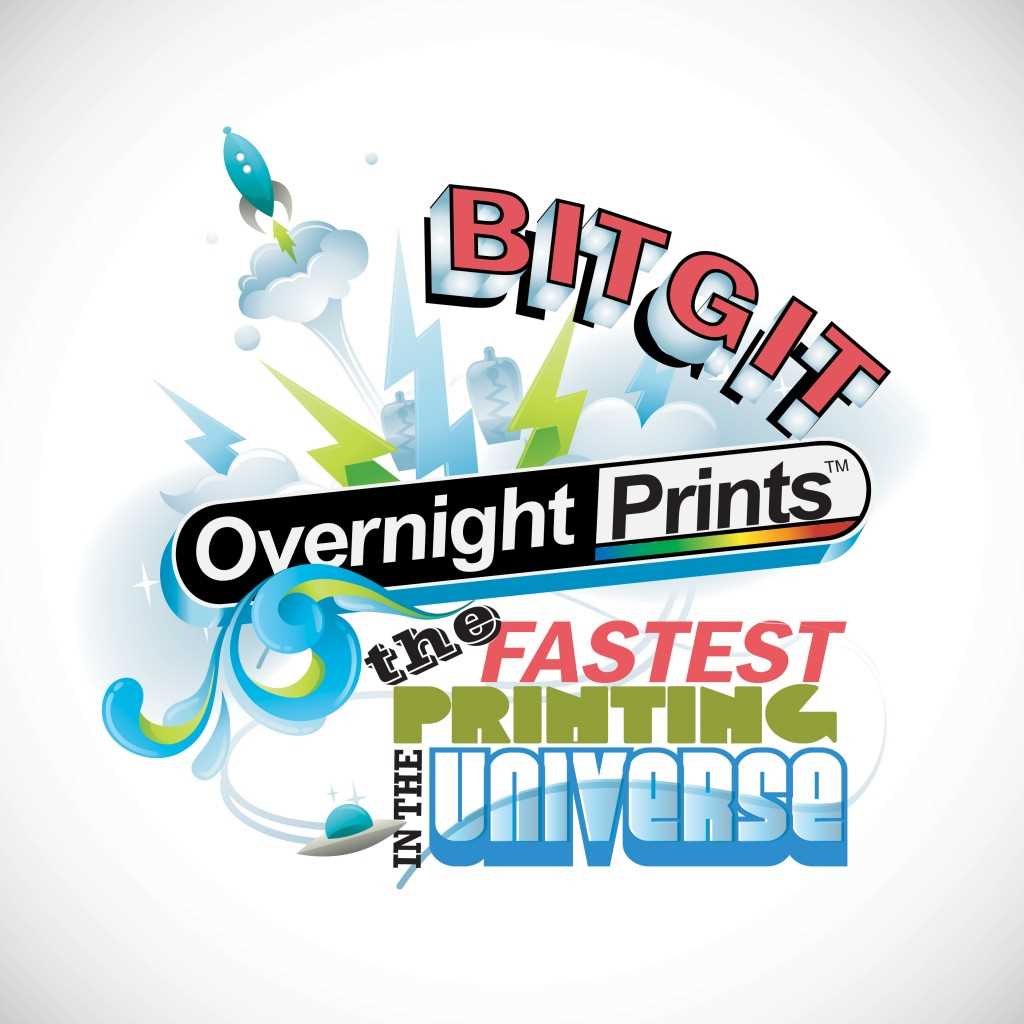 We have always been the fastest! We are the pioneers of fast and efficient online printing, and we are the ONLY online print company that has been able to supply 24 hour prints.  However, I will admit, that there have been occasions when we've promised to provide a next day service, and for some unforeseen circumstance, we have not been able to live up to that promise!
Our customers' happiness is paramount and we hate to disappoint them! For this reason, we have made some major changes to our manufacturing process  so that we can  truly live up to our name, and deliver print products "overnight". As well as putting new systems into place to maximize production, we have also built a manufacturing facility right next to the UPS super-hub in Kentucky (as the saying goes: "If you can't bring Mohammad to the mountain, bring the mountain to Mohammad!")  Being so close to our delivery point ensures that we can send our prints off as expediently as is humanly possible.
Our New Delivery Options
These new changes are reflected on our site. If you navigate to our homepage, you will notice the following text in our header:

This time guide shows just how fast we can get your products to you.  By choosing our new "emergency delivery" option in the checkout section of our website, you can have your prints the following day! No other printer in the world can do this!
As well as providing you with  a next day delivery option, we have also revised our delivery services to give you more delivery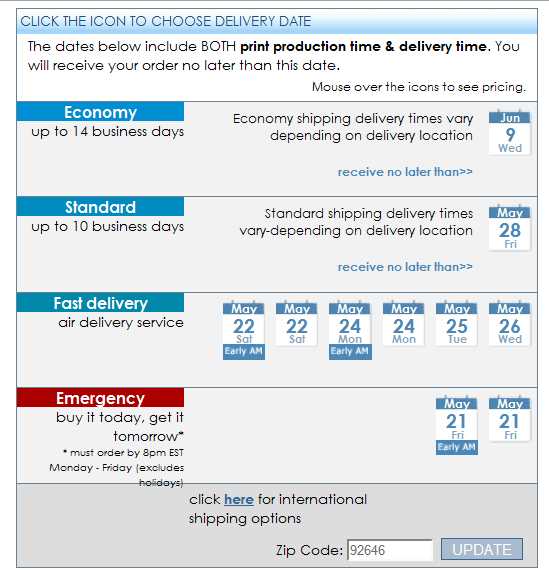 choices. Whether you need it next week or the next day, we have a list of shipping options and prices to suit your needs.