If you don't know it already, the most watched game in American sports is quickly approaching. What is it? THE SUPER BOWL! Not only is it one of the most popular sports games in the country, it's a day that brings friends, family, coworkers and neighbors together. Sports, barbecuing, entertainment – it's among the biggest days for Americans.
If you plan on throwing a Heisman-worthy viewing party, it takes planning and originality. Overnight Prints offers print pieces that can be transformed into perfect game day decorations. List out activities, where, when, and even give your guests something to remember.
Posters
Create your own personal poster for your upcoming party. Here are some ideas:
Use team colors or add a picture of your favorite player or team to the design. Check out sites like Pexels or Pixabay for free commercial images of American football.
Announce the day, time and location of your viewing party. Also let attendees know what to expect for food and refreshments throughout the game.
Play your own games to get guests into the competitive spirit like betting pools, football trivia or commercial bingo.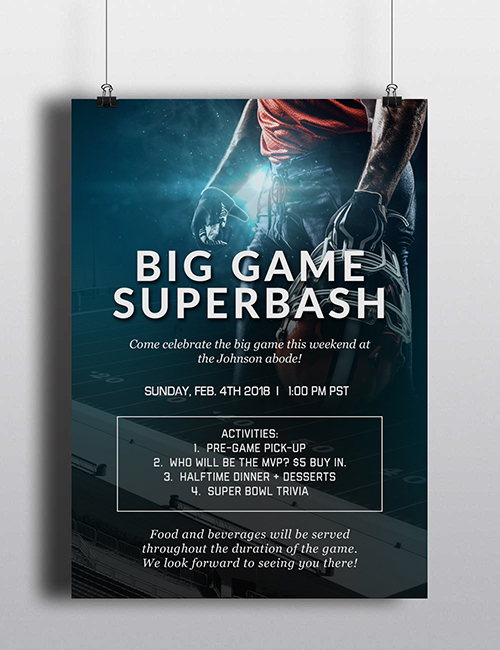 Coasters
This next print product is fun, functional, and a great take-home gift for all football fans. Bonus: Protect your home's surfaces and furniture at the same time with these fun party favors.
Commemorate the event with the name and date of your party.
Cheer on your favorite team with a color filled center insert. Overnight Prints' Sandwich Coaster offers 12 signature shades like black, red, yellow, orange and more to match team colors.
Have guests show their loyalty by featuring the two opposing teams on double-sided coasters. Guests can place their favorite team face up. They can also be used as playing chips to predict the MVP or which team will score the most points at the end of each quarter.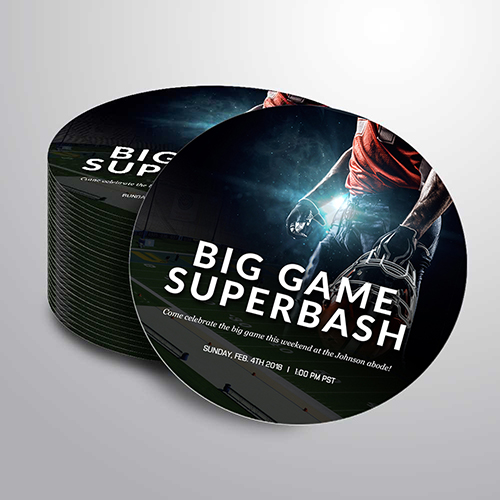 Invitations
There is no party if no one knows about it! Get all your guests excited and anticipating your football viewing party. Share all the fun they have to look forward to with quality invitations.
Mail out invitations 2-3 weeks in advance to give guests plenty of notice before game day.
Gear up for the big game with football themed puns. Speak the language with this free football invitation playbook on how to word your party invites.
If you don't have a favorite team, keep it neutral with a generic football design or focus on the venue.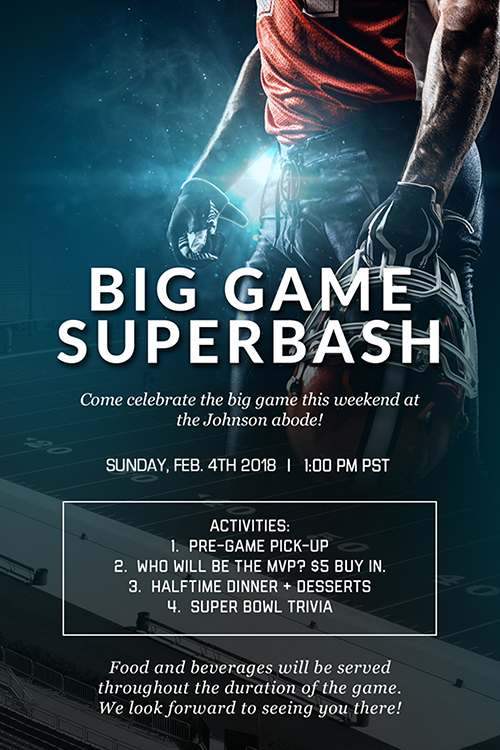 These three products will have you at the top of your game and celebrating your victory. Have questions or need help? Go to OvernightPrints.com to speak with an agent via Live Chat.