We all remember our very first business card — that giddy feeling when you see your name in print, signifying that you had finally made it in the corporate world. Now that you're here, how do you leave your mark?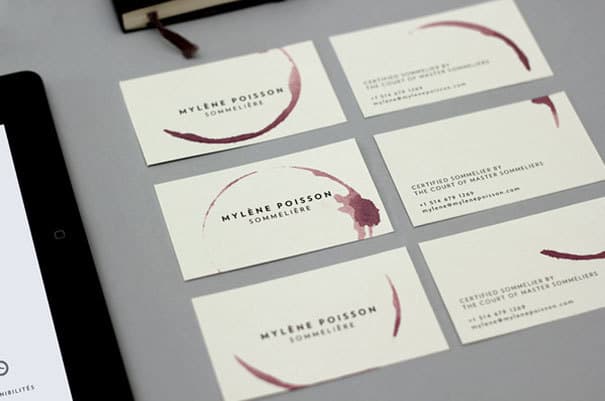 A well-designed, custom business card will create a lasting impression long after you've met a new contact. Use of colors, font selection and print material all factor into the overall look and feel of your calling card. There are several considerations before you begin designing.
CLASSY OR SASSY?
You could go with classic black text on white background in a simple font for a no-frills look that is the epitome of professionalism. On the other hand, selecting a bold color or non-traditional shape could help you stand out from the rest.
The business cards of several famous figures have preceded their reputation. Not surprisingly, Facebook creator Mark Zuckerberg caused a stir by blatantly stating his title as "I'm CEO, b*tch."
Attorney and former U.S. president Abraham Lincoln did not have printed business cards, but his hand-written calling cards bared his signature in a classic cursive.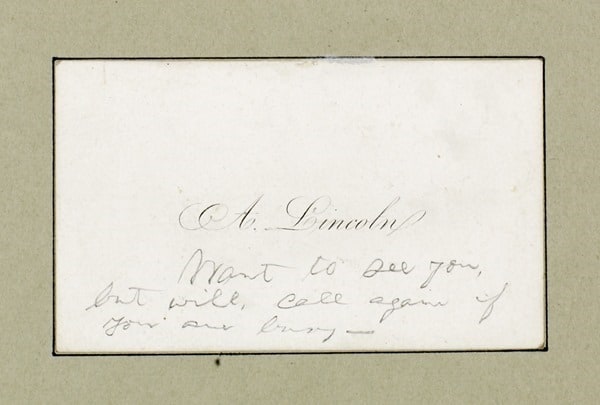 A PICTURE IS WORTH A THOUSAND WORDS
What about content? Standard contact information, such as first and last name, phone number and email, are essential, but including visuals or an overall theme can add a certain flair and personality.
Prior to building "The Happiest Place on Earth," Walt Disney depicted his services as a comic cartoonist with a custom drawing.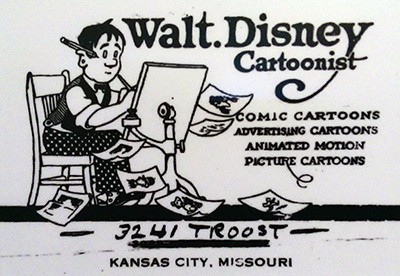 BREAKING WITH TRADITION
Who says your business card has to be so square? Actually, a square-shaped business card differentiates your design from the typical pile of rectangular cards stacked up on someone's desk.
Quite fitting with their personalities, Houdini chose a triangle shape that matched his mystere while Apple co-founder Steve Wozniak tried to outdo Steve Jobs with a business card made of etched metal.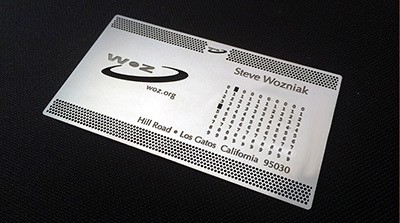 SHOW-AND-TELL
What better way to tell people what you do for a living than to show them? Incorporate your craft (literally) into your calling cards, like this clever design using a wine glass to create one-of-a-kind stamps on each individual card.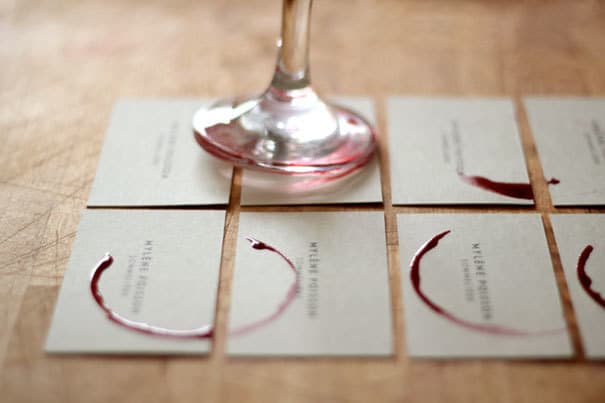 Use your business card as a blank canvas to showcase your work. Christelle Eloi used double-sided business cards to print her contact information on one side and, on the other, showcase her photography, which was featured in Vogue Italia.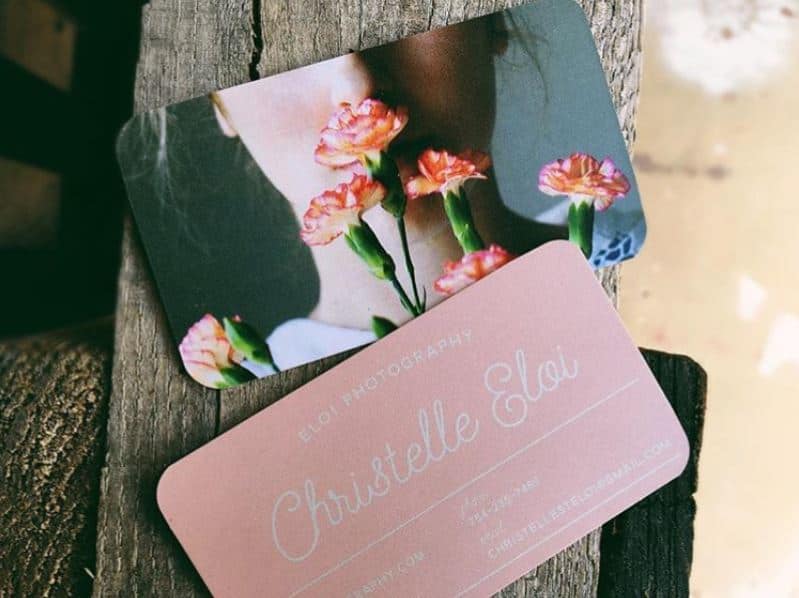 Incorporate your field of practice in a fun and functional way, such as paper made from recycled material if your business is environmentally-friendly, or round cards that mimic coasters for a restaurant or coffee shop.
Your business card may help you gain new customers, secure that coveted business connection or even be used to impress old classmates at your high school reunion. Whatever its use, your business card is your trademark.
Create your custom business cards at OvernightPrints.com