5 Creative Mother's Day Photo Gift Ideas
Nothing makes Mom happier than photos of her loved ones. Here are 5 gift ideas to help you show how much she is appreciated and will make her heart flutter with joy and happiness.
Jumbo Greeting Cards
Super-sized, personalized greeting cards at an awe inspiring 14in by 19in are a great, novel and unique way of expressing your love at Mother's Day. An easy to use customization tool makes it simple to upload photos and images to place anywhere on the greeting cards and write as many wishes and statements of love inside the card that you possibly would ever want. You are sure to see a look of happiness and thankfulness when your mother opens the envelope to reveal the super-sized, full color photo of you and your mother together on the front.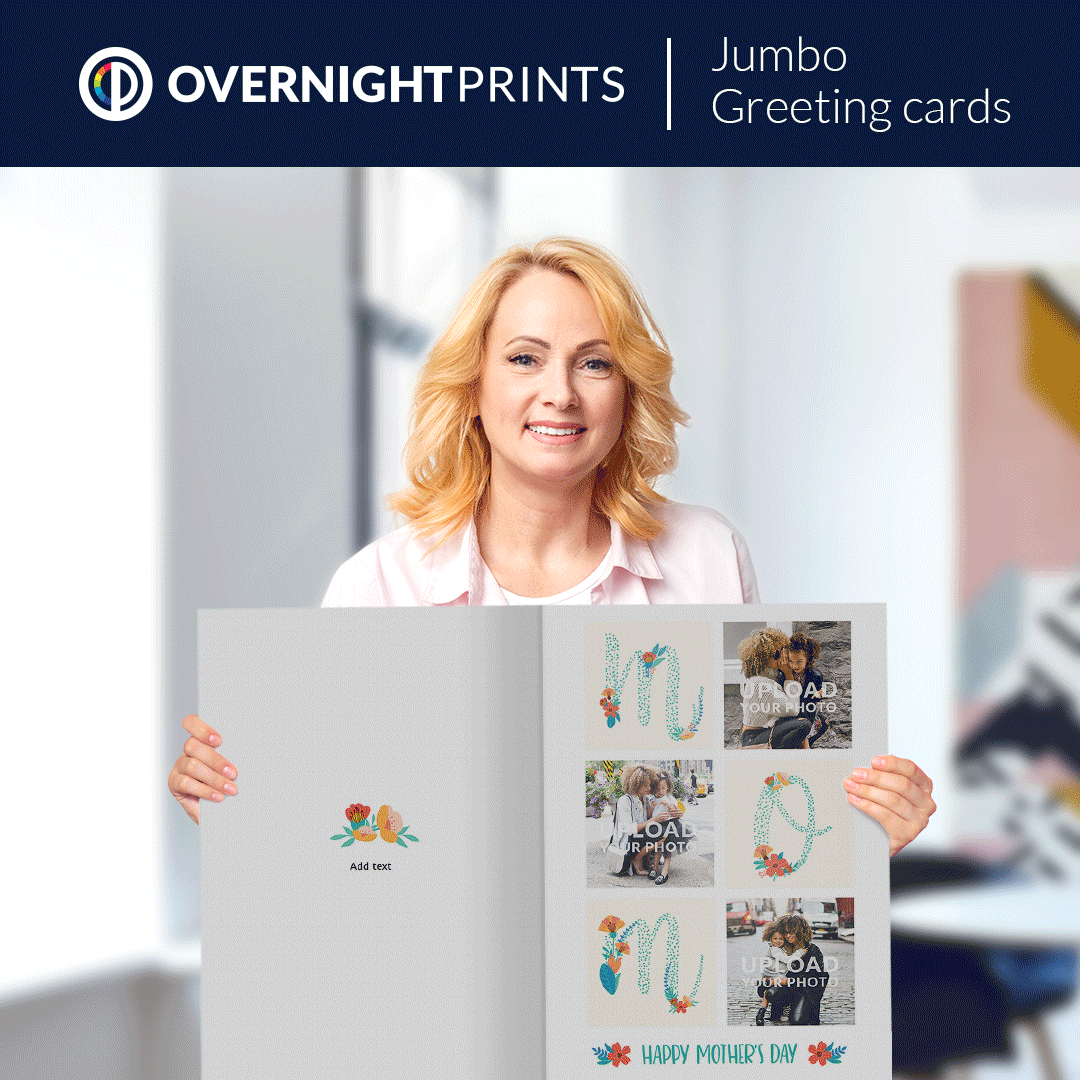 Framed Poster Print
Want a unique, inspiring way to show your Mother you really care about her? Look no further than these extra big framed poster prints. Just upload your favorite pics in a collage orientation or just use a full-color pic of your Mother and yourself together and print, frame and wrap. Watch the reaction you will get from the utter joy your Mother will express after opening and seeing the poster. Or simple print a poster with frame and hang it in your Mother's favorite room. Surprise her and watch her reaction. She is sure to be thankful and joyful.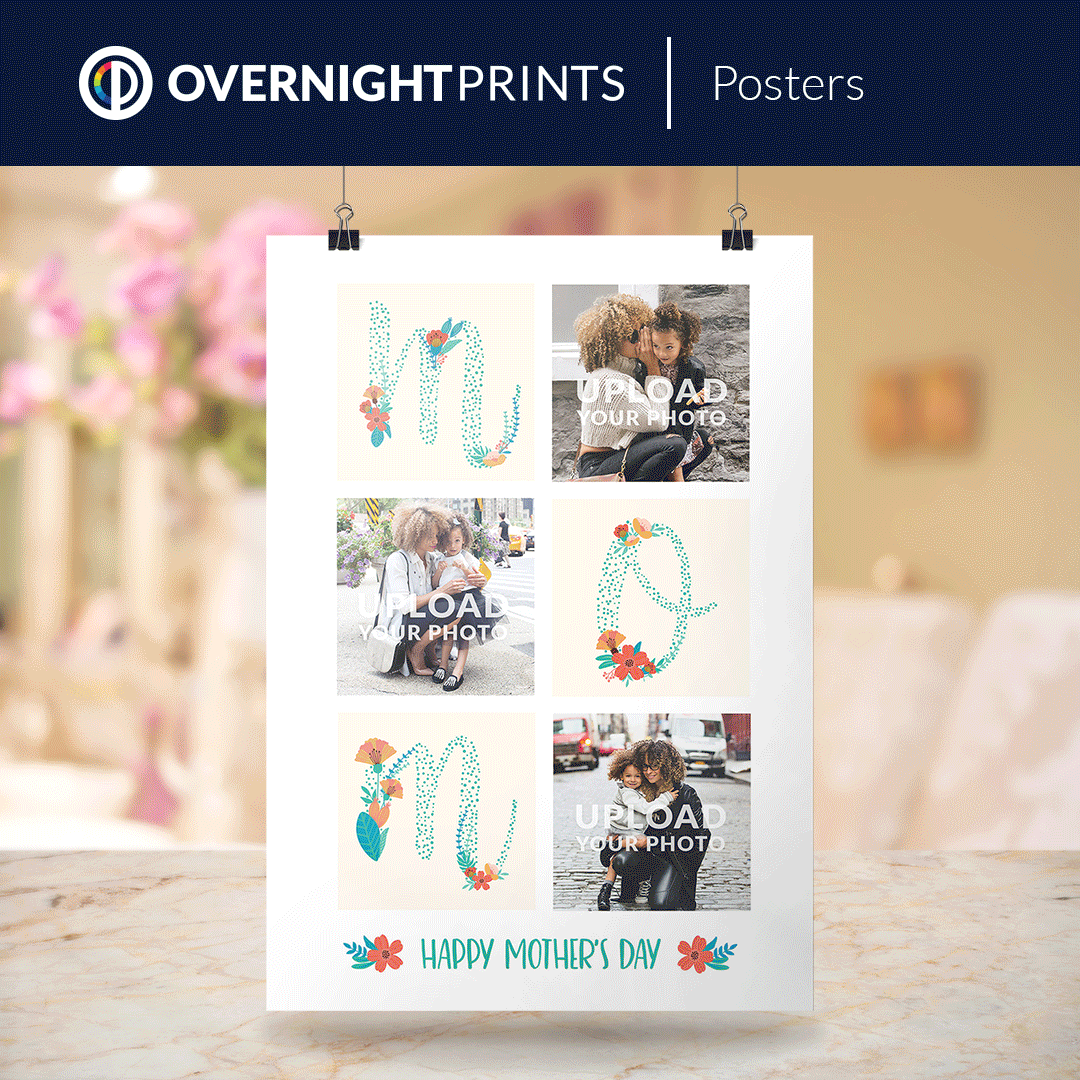 Custom Printed Cookies
What a truly great and unique yet edible idea to help your Mother celebrate her special day. These custom printable vanilla cookies are a great gift idea. You simply need to select the most joy inspiring pics of you and your Mother and upload for printing. Select from round, square, rectangle and of course, our heart shapes and have your pic printed in sweet, glazed icing on top of bakery fresh gourmet vanilla-flavored sugar cookies. Got a large family? Print as many as you need or just one.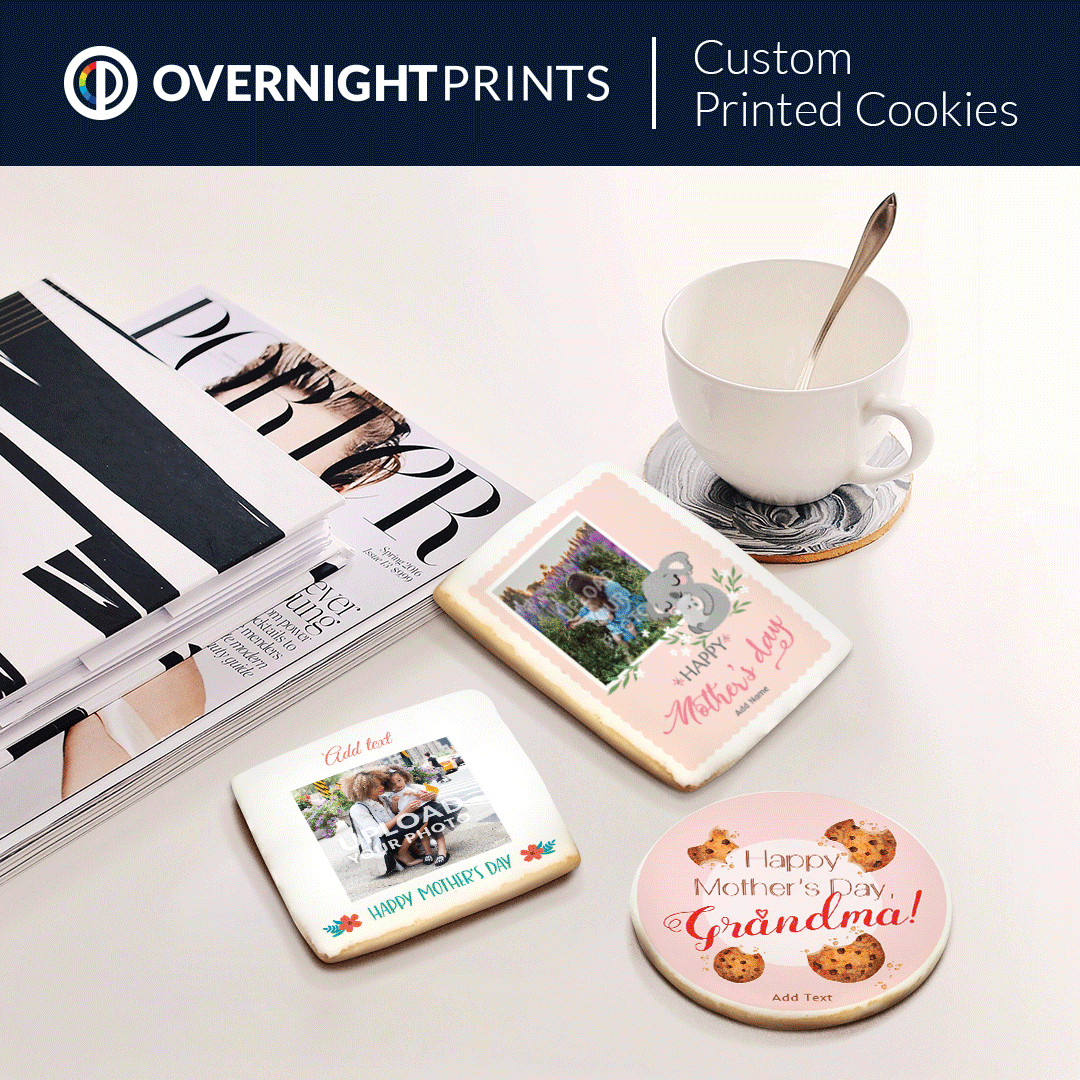 Wrapping Paper
Accent your Mother's Day gift with this completely customizable custom, full-color wrapping paper. Just select a special message or image and upload. Choose to have your image tiled or centered. Add your name and a special message or choose an image of you and your Mother together and watch her face light up when she sees her special gift.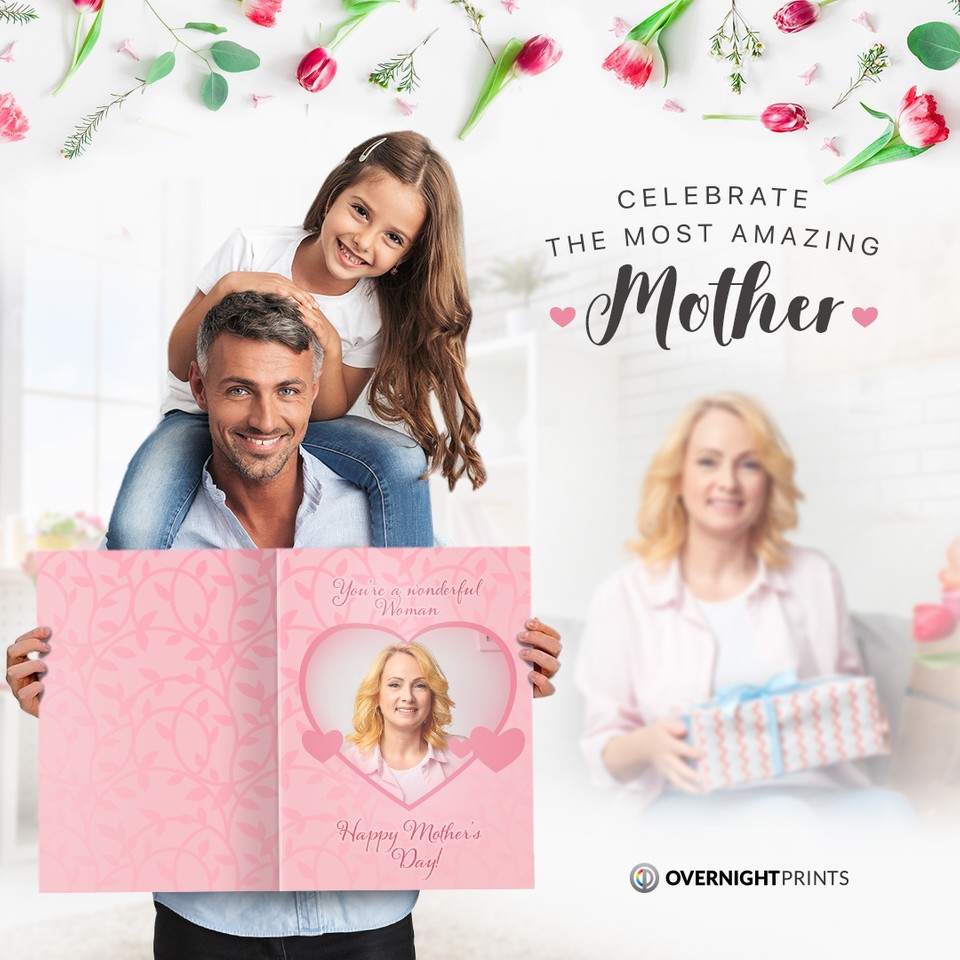 Custom Booklets
Professionally printed custom booklets make a great gift idea for Mother's Day. Choose just a few or dozens and dozens of your favorite family images and add them to your booklet, select from an array of beautiful themes for Mother's Day and upload all your images in full-color. Place anywhere on the booklets using our industry leading online designing tool. You are sure to make a custom booklet that is both professional, personal and a gift that is sure to be a favorite at Mother's Day.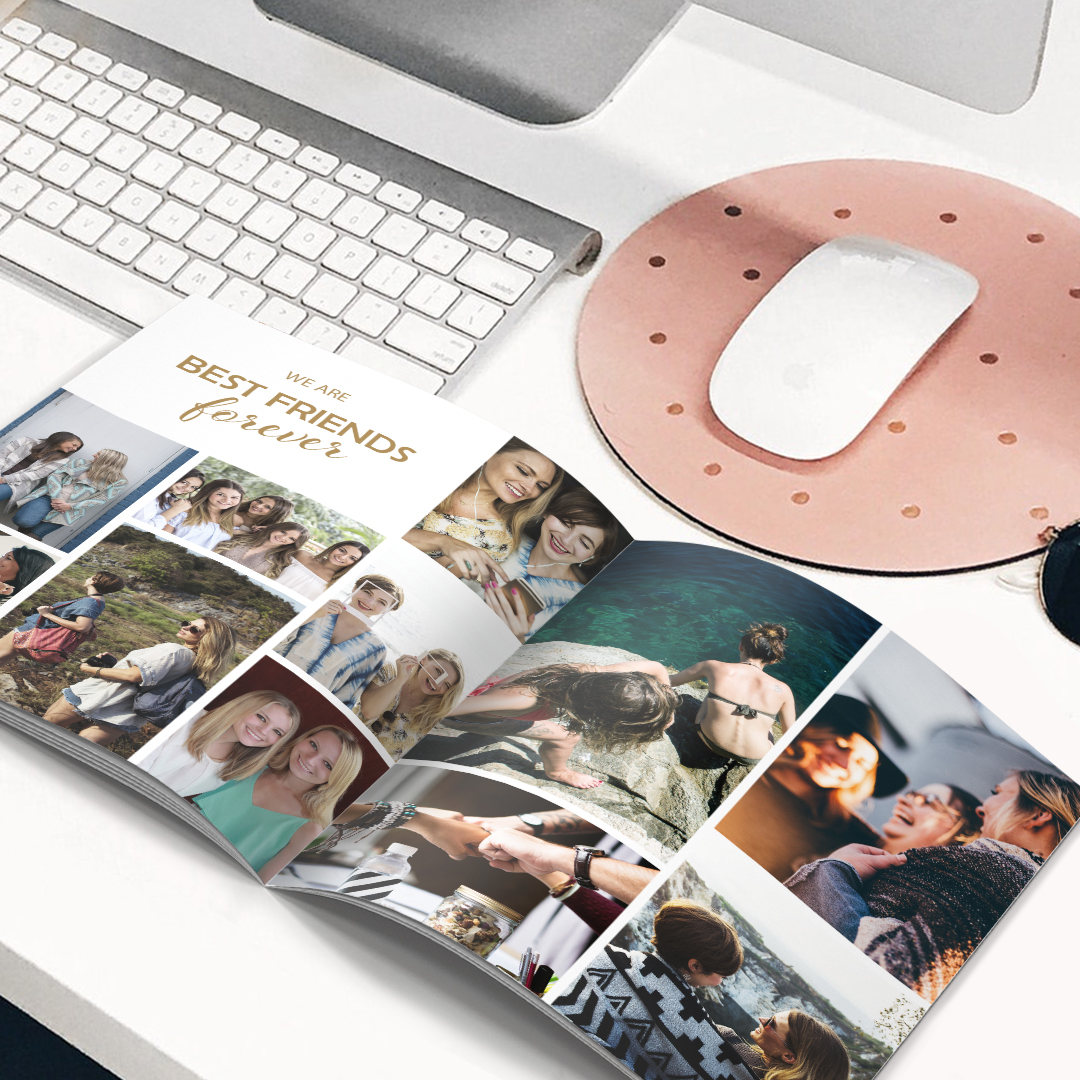 MOM KNOWS BEST: CELEBRATING MOTHER'S DAY AT OVERNIGHT PRINTS
GREETING CARD DESIGN INSPIRATION FOR MOTHERS DAY