Your business card is the most affordable and convenient marketing tool that you use. It fits easily in your pocket and fulfills a really simple but essential business function – to pass your business information from one-person to another!
Business cards have the ability to channel "the forces of the unexpected" in ways that other marketing products can't, for example:
• For the well-prepared small business owner, a neglected garden presents an opportunity for a landscaper to mail his business card through the homeowner's letterbox
• A real estate agent at a party has the chance to introduce herself to a couple who are "thinking of moving"
• The freelance artist can pass his information on without seeming "too pushy" to the gallery owner he just met by accident at the coffee shop!
These are just 3 examples of how a business card could present itself as a marketing opportunity. The world is full of these opportunities that often happen without warning! A clever businessperson will always have business cards to-hand when those occasions arise. Never leave home without them!
Although its major function is to exchange contact information, a business card can be so much more! You should consider its true potential. Despite its simplicity, a business card should never be a "timid mouse" and be shy about your accomplishments. Although it's small, your business card should pack a powerful informational punch! Follow these tips to use that valuable advertising real estate wisely.
The Five Steps for Business Card Marketing Success

1. Explain what you have to offer
Besides telling people who you are and where to contact you, make sure your business card tells people what you do. Add a catchy phrase or "headline" to explain what you do. Express what you do that makes you stand out. If you own a plumbing business be "The Most Honest and Hardworking Plumber in The Tri-State County Area" or if you're a hairdresser be "A Talented Professional that Specializes in Wedding, Event, and Catwalk Styling." Ensure that your business card represents you in the best best possible light.
It is also important that your business card messaging is offering something that your competitors can't. Add a a slogan or tagline such as:
• Credit cards and competitor's coupons accepted"
• Walk-ins welcome. No appointment required.
• In business for 25 years
Better yet, turn your business card into a marketing tool that actually asks for your prospect's business. Asking people via your business card to visit your store or log onto your website is a great idea. But in order for this strategy to be effective, you need to be specific, and you need to give people a reason to do what you request:
• Present this card for a FREE Ice Cream Cone!
• Visit our Garage and ask for Skip to receive your first oil change for FREE!
The key here is to evaluate what you are saying. Are you providing enough information for your client to make an informed decision? Make a list of the services you provide and the "perks" that come with it. You may be surprised at how many perks you offer your customers without thinking twice about it.
Some of the most effective business cards use the "advertising space" on a business card for more than just contact details. Loyalty cards, discount offer cards, and discount code offers (for ecommerce companies) push the envelope on what a mere business card is capable of achieving.

2. Look professional and up to date
Treat yourself and your company with respect and get professional quality business cards. Sure, you could try to print them on your laser jet or go to a quick printer and pinch a few pennies. You'll get what you pay for. And worse, your customers will question whether they can trust you with their business if it seems like you can't afford to print nice full color business cards.
Pay attention to details. Flimsy paper, off-the-shelf designs and typos are noticed by customers and send out a message of "unprofessionalism" A business logo and email address are important for credibility, so invest in basic branding to show you're the real deal. Use color and images for impact and basic design principles to make your business card pleasing and easy to read. Hire a designer for help or use a website that provides high quality customizable templates
3. Respect your cards and take good care of them
Keep them in a case or in a protected pocket where they won't get bent, marked up or scuffed.
You should also be proactive and keep your information up to date. Get your new business cards printing right away if any of your contact information or title has changed. Too busy, you say? You won't be for long if you appear behind and disorganized when scratching out your email address or crossing out your old phone number and scribbling another one down (not professional!)
4. Distribute strategically and considerately
• Think of your business cards as tiny billboards with the potential to attract just the right people at just the right time.
• Don't be afraid to post them on public bulletin boards, stick them in doors or leave them in bowls for free drawings where your target audience might see them. Ask affiliated businesses to allow you to display your cards, such as paint stores if you're a painting contractor. Keep them at your fingertips at parties, on airplanes and at the gym. Magnetic business cards can be used on metallic surfaces
• Capitalize on natural opportunities to hand them out when you're talking about your business or someone asks how to contact you
• Don't thrust them upon people uninvited or hand out more than one unless they offer to hand them out for you.
5. Maximize content and usability
You're not limited to the front of your business cards. Use the back for other info that you want to make available, such as office hours, web addresses, social media sites, client lists or even a small map to your store. Keep in mind that people often write on business cards, so leaving some white space on the back is generally a good idea.
You may also want to consider using the back of your card for a customer offer or some other useful marketing idea that will have relevance to your customer. Don't waste this space with a fancy pattern or design that is non-relevant (if you're going to pay for the advertising space on the back of your card, make use of it.)
With the introduction of smart phone technology, there are now more ways than ever to maximize the content on your business card. I suggest including a QR code on all your business cards from now on to get the viewer from your business card to your website (or even better, a specific sales offer) as quickly as possible. For those who aren't sure what a QR code is; a QR code is a printed bar code that utilizes smart phone technology to navigate to a specific website – as long as the viewer has a QR reader application on their phone, they can take a picture of a QR barcode and the application will navigate them straight to that piece of cyberspace via their phone!
Here is the Overnight Prints QR code: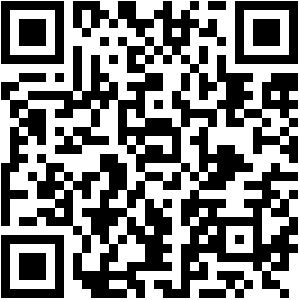 If you haven't already, install a QR reader on your iphone or other smart phone (take a picture of this barcode and try it for yourself!)
This article has been written as part of our Marketing Toolkit promotions; a New Years campaign in support of start up businesses and small business entrepreneurs.