On my web travels, I couldn't help noticing how many beautiful Mothers Day designs were on display! In particular, I am seeing a lot of "hand-crafted" and "homemade-style" Mothers Day cards. Design sites, such as Etsy and Deviant Art are a terrific source of inspiration for all designers who are thinking of creating their own Mothers Day cards – either to sell, or just to give out to their own mothers on this special day.
Here are some of my favorite hand-crafted Mothers Day cards from around the web: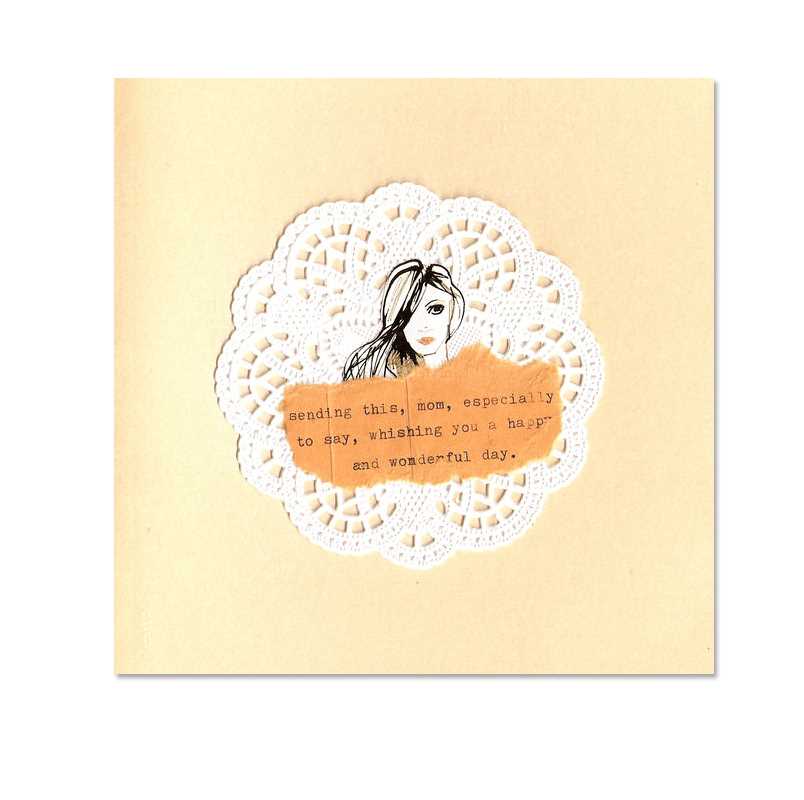 This is the work of unreflected – a talented designer from Germany. Her designs are "collage" style pieces that utilize lots of different prints, colored paper, and textures. I particularly like the paper doylee that she's used in this personal Mothers Day card.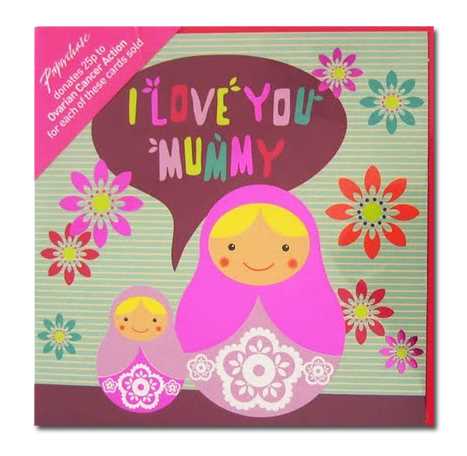 This is a Mothers Day card by Inkjet Designs that is available from Paperchase. I love the color palette, vector style characters, and overall sentiment of the card. Very sweet!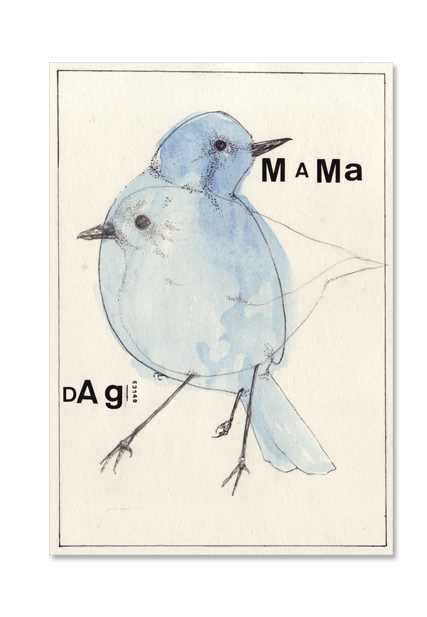 This is a personal Mothers Day card by illustrator, Eva Vercauteren. Her lovely little bird illustration is very heartfelt.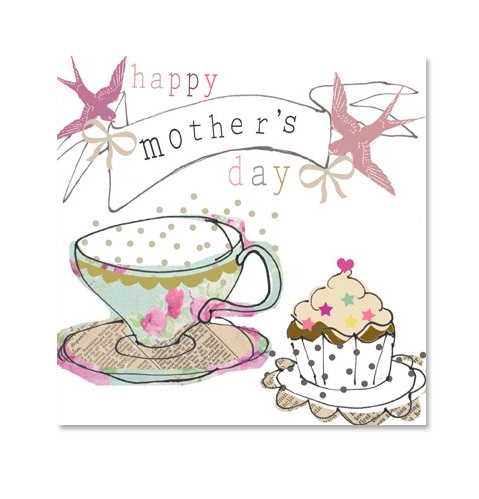 This is a Mothers Day card from Disaster Designs – an illustrator who creates bags, gifts and other accessories. I really like her collage and ink illustration style. It has a really cool -retro vibe.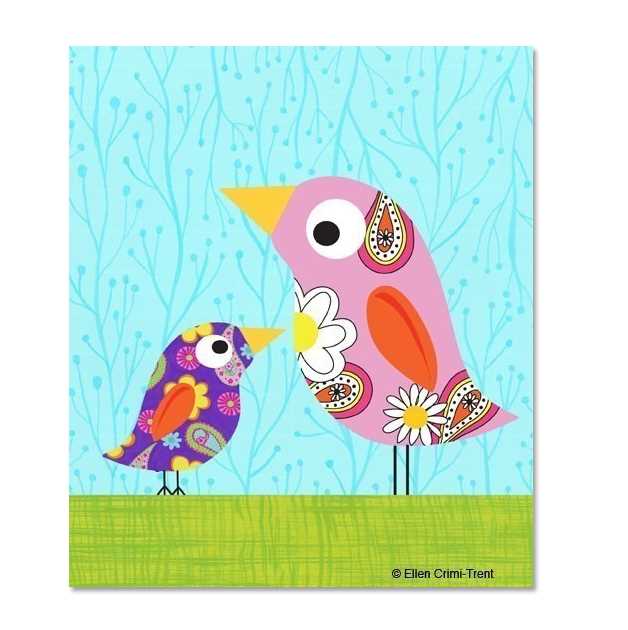 This Mothers Day card from Ellen Crimi-Trent represents her trademark "birdy" design. Her designs and patterns are really fun and modern – displaying a stylish "handcrafted" quality.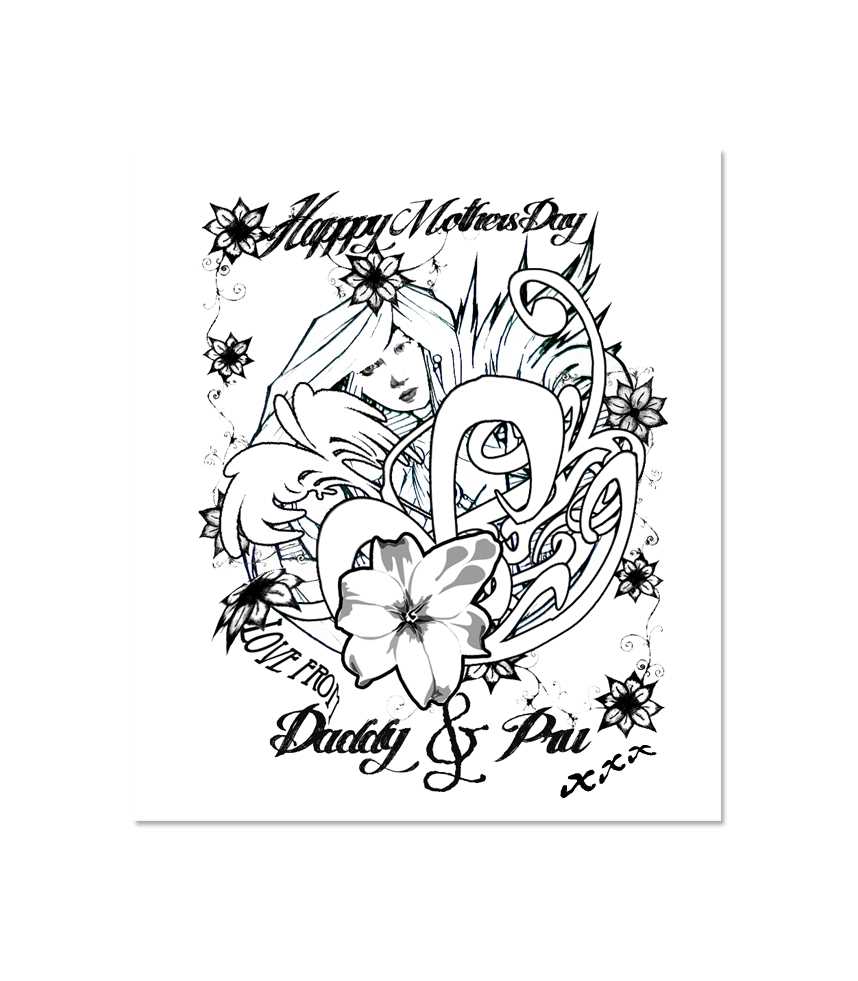 Make your own Custom Hand-Crafted Mothers Day Card
OK, so I have included my own Mothers Day design! Not because I think that it is all-that-special, but more because I think I have a pretty good idea for a "hand-made" Mothers Day card.
I designed this "Art Nouveau" inspired card in illustrator – creating some really obvious black lines. I subsequently printed this on quality bright-white inkjet printer paper.
I created this design to mimic the type of images in a child's coloring book (lot's of negative space to color sections in) I'm now going to give the card to my five-year-old daughter who is going to add color to all the flowers and fauna. Luckily, her favorite thing to do is to color flowers with her felt pens (she's exceptionally good at the coloring!) I hope she likes it! This "team effort" Mothers Day card is the least we can do to celebrate the most important person in our lives!
If you have some design skill, and young children of your own, I think this is a really nice way to create a fantastic and really heartfelt card for the wives, mothers, and grandmothers in your life!