The Jetsons would go gaga for all the gadgetry that comes out of the annual CES show in Las Vegas. Just about everything is automated or connected in some way, like a rollable OLED TV, smart refrigerator that preheats your oven, and a robot dog that behaves better than your pooch.
For creative types, CES 2018 also unveiled plenty of new toys in the film and photography category. Photographers, videographers, designers or anyone who prints works of art will be awestruck by the latest innovations in picture-taking and video-recording.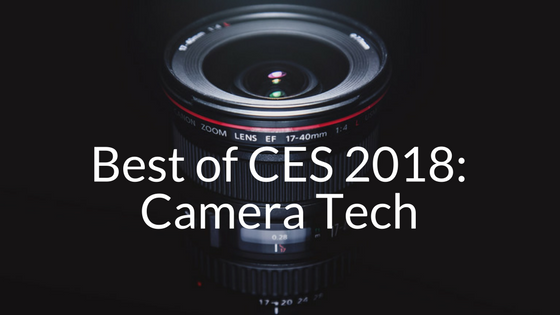 Cutting-edge camera tech at this year's CES offer better stability, enhanced quality and lighter equipment, so there's no excuse not to capture that perfect Gram-worthy shot. Soon making their way to the market will be a second-generation camera gimbal for smartphones, handheld camera with cinematic 4K quality, interchangeable lens filter kit, and impressive telephoto lens for high-speed shoots.
BEST OF CES 2018
Film: DJI Osmo Mobile 2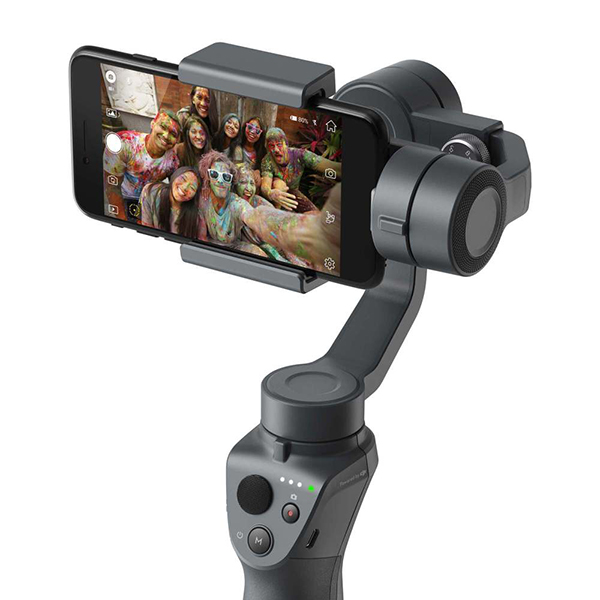 DJI is usually synonymous with drones and quadcopters for aerial photography, but the brand also develops more down-to-earth products like its second generation handheld camera-stabilizing gimbal that knocks the first edition out of the sky.
The DJI Osmo 2 Mobile for smartphones puts you in the director's chair. With so many smart features, you might want to prepare an Emmy acceptance speech in its new category for YouTubers. The compact gimbal touts a much longer battery life than its predecessor, tripled from 5 to 15 hours. A bonus micro USB port also lets you charge up your phone while filming.
DJI added a smooth track mode to allow filmmakers to pan the camera, create time lapse videos or capture panoramic views without compromising quality. A built-in zoom function makes the one-handed operation much simpler for focusing in on subjects. It is even rumored to have artificial intelligence to track subjects as the camera moves.
One of the most talked about additions is a new portrait mode perfect for live streaming on Snapchat and Instagram Stories. Although users have to manually switch to the vertical orientation, the new feature, along with its selfie mode, is still a welcome upgrade that caters to various video formats and platforms.
The gimbal's ergonomic redesign included a lighter nylon material and multi-function buttons to clean things up from the first-generation DJI Osmo Mobile. To be made available in February 2018, the DJI Osmo 2 Mobile is affordably priced at $129 versus $299 for the previous model.
Features:
Built-in 15 hour battery life
Zoom function
Selfie mode
Smooth track mode with AI technology
Automatically centers
New portrait mode
Micro USB port to charge phone
Pricing:
DJI Osmo Mobile 2
$129, available February 2018
Shop at dji.com
---
Film: Panasonic Lumix DMC-GH5s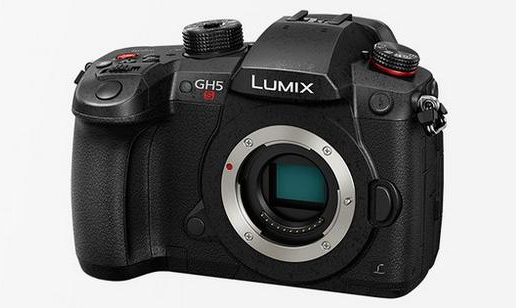 If Panasonic's Lumix GH5 was made to be the photographer's best friend, its new Lumix GH5s C4K is a videographer's soulmate. The video-oriented mirrorless lens is a variation rather than an upgrade with its professional-grade 4k capability.
This Lumix can be the first to say it reaches an ISO sensitivity of 51200, and it can go all the way up to 204800 with an extended range. The camera reaches for the stars with a dual ISO 10.2-megapixel sensor that reduces noise and offers much better low-light performance than competitors, easily a future favorite for long-exposure astrophotography.
An electronic viewfinder lights the way in dark settings with a Live Boost feature that ups the sensitivity for a preview that doesn't compromise the image. Nothing gets past the Lumix GH5s thanks to its Depth from Defocus feature, which captures fast-moving subjects in 0.07 seconds using a 225-point autofocus system.
Step aside, Michael Moore, because this handheld camera can record cinematic 4k videos at 30 or 60 frames per second in a 4096 x 2160 resolution. Add to that pre-installed software for color grading and timecodes for synchronizing with multiple cameras, and the Lumix GH5s places itself in a class of its own.
Make no mistake though, while it is a video camera first, the highly impressive camera can still take quality photos. The device can shoot 15-bit RAW files at up to 10 frames per second. One more thing – the multi-aspect ratio sensor no longer locks photographers into a 4:3 ratio, now easily switching to 17:9, 16:9 and 3:2 aspect ratios.
Features:
10.2MP high-sensitivity MOS sensor
Multi-aspect and dual native ISO (400 & 2,500) with a range from 160 – 51,200; extendable to 80 – 204,800
Unlimited in-camera recording of C4K: 60p50p 8-bit, 30p25p24p 4:2:2 10-bit, 4K: 60p50p 4:2:0 8-bit, 30p25p24p 4:2:2 10-bit. 1080p up to 240fps and C4K 60p VFR
4K Anamorphic professional video production interchangeable lens camera system
TC In/Out / Synchro Terminal, 3.5mm Mic Jack with Line Input, 3.5mm headphone jack 2.5mm remote socket, HDMI Type A Socket, USB-C 3.1 Socket
Dual SD Card slots (UHS-II U3 Compatible)
V-LogL pre-installed
4K HDR hybrid log gamma support
Large 3.2″ 1.62m-dot vari-angle LCD touchscreen and a 0.76x 3.68m-dot OLED LVF with a 120-fps refresh rate
Pricing:
LUMIX GH5s C4K Mirrorless ILC Camera Body with 10.2 Megapixel High Sensitivity MOS Sensor, C4K 60p & 4:2:2 10-bit Internal, & WiFi + Bluetooth – DC-GH5S
$2,499, available February-March 2018
Shop at shop.panasonic.com
---
Photography: Lensbaby Trio 28 with Filter Kit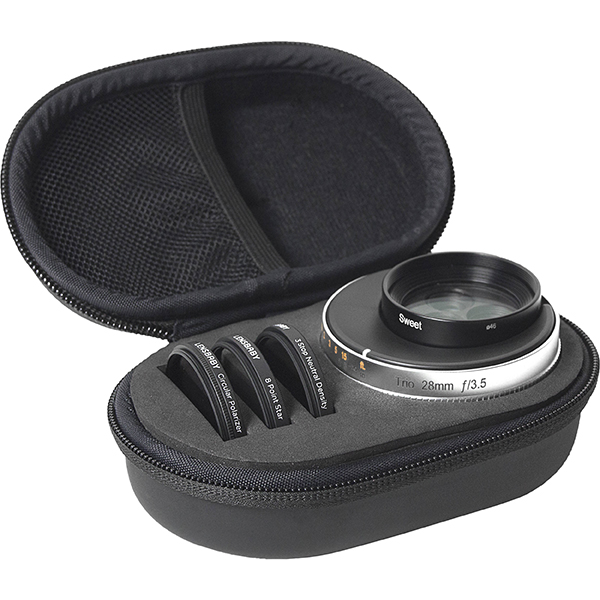 Less is more, except when it's not. Lensbaby, known for its SLR special effect lenses and optics, added three new filters to its lineup with the Trio 28 with Filter Kit. The 3-in-1 lens is a perfect bundle of joy for photographers looking for variety in a convenient little package.
Lensbaby includes 46mm filters that would be the envy of any pro photographer. A solid neutral density filter with 0.9, 3-stop density offers better control over blur movements and long exposures. To reduce glare and light reflections, a circular polarizer was added to increase saturation for more colorful still photos. Finally, an 8-point starburst filter adds a soft, cinematic effect.
Manually turning a front dial on the micro four thirds Trio 28f/3.5 lens adds the Twist, Velvet or Sweet effects to any photo. The focus will change with the optic style. Use Twist if you want a sharp focus in the middle surrounded by twisting bokeh. Soften the look with Velvet for a soft-focus glow on the outer edge. Find the Sweet spot with a gradual radial blur.
Whatever the effect, the Trio 28 with Filter Kit works with Canon EF-M, Fujifilm X, Micro Four Thirds, and Sony E-mount mirrorless cameras. The adorable newcomer comes in a custom carrying case.
Features:
3-in-1 creative effect lens filters: Twist, Velvet, Sweet
22mm focal length, 46mm filter threads
8-inch minimum focusing distance
APS-C, Full-frame, Micro 4/3 compatibility
4.9 oz lightweight lens and filter kit
Custom carrying case
Pricing:
Lensbaby Trio 28 with Filter Kit
$299, available late January 2018
Shop at lensbaby.com
---
Photography: AF-S NIKKOR 180-400mm f/4E TC1.4 FL ED VR lens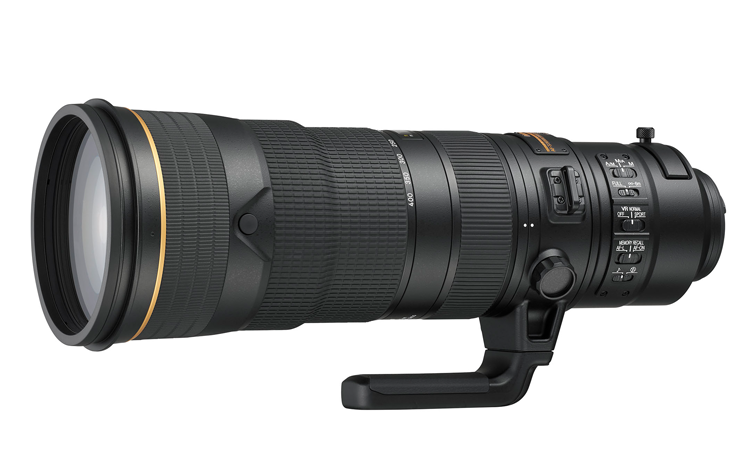 Not even a chameleon can camouflage itself from Nikon's AF-S NIKKOR 180-400mm super telephoto zoom lens. Built specifically with pro sports and wildlife photographers in mind, the first ever built-in 1.4x teleconverter from Nikon is zooming past the competition in performance and design.
The 180-400mm f/4 focal length range can reach 252-560mm f/5.6 with a simple switch and without taking your eye off the prize. This one-finger operation makes it just as easy to capture high-speed skiers on the slopes as it is the most hidden creature in the jungle.
For performance that's faster than the subject you're shooting, an electromagnetic diaphragm makes for better exposure while shooting at high continuous speeds. For tracking subjects that rapidly change speeds or direction, the Silent Wave Motor autofocuses quickly and quietly.
The AF-S NIKKOR 180-400mm has a 153-point AF system for the outer row of AF points on Nikon DSLR's D5, D500 and D850 to become cross-type sensors for enhanced coverage throughout the frame. This firmware upgrade is expected in spring 2018.
Another improvement is 8 extra-low dispersion glass elements, a fluorite element and Nano Crystal coat on the lens for crisp, clear images and accurate colors. The advanced optical design balances out the weight in the lens for easier hand-holding.
Switching between horizontal and vertical compositions is also made simple with a smooth and lightweight ball-bearing tripod collar ring. The approximately 7-pound lens also a magnesium alloy construction to shave off a few pounds.
Don't let the weight get you down. Designed with four stops of shutter speed, the Vibration Reduction image stabilization captures sharper photos in three shooting modes for sports, fast action and tripod shooting.
The price tag for the AF-S NIKKOR 180-400mm f/4E TC1.4 FL ED VR is a whopping $12,399, but considering that this lens reigns in its category, it is well worth investing to get that shot you might otherwise miss in the blink of an eye.
Features:
Professional super-telephoto zoom with built-in selectable 1.4X teleconverter
180-400mm focal length range with 252-560mm reach
8 ED glass elements, a Fluorite element and Nano Crystal Coat
153-point AF system for fast subject acquisition and locked-on tracking
Advanced weather sealing, internal focus and nonstick Fluorine coating
Next-generation Vibration Reduction (VR) system with three shooting modes
Pricing:
AF-S NIKKOR 180-400mm f/4E TC1.4 FL ED VR lens
$12,399, available March 2018
Shop at nikonusa.com
High-end photography is captured beautifully on camera and even more incredibly on print. For high-quality print products worthy of your one in a million shot, visit overnightprints.com/photography.