CREATE A FACEBOOK "LIKE" AND "DISLIKE" RUBBER STAMP at OVERNIGHTPRINTS.COM!
If you're as obsessive about Facebook as I am, then you've probably found that Facebooking is starting to invade your "real life" and not just your online existence. Just last weekend I was at a friends party and I found myself very "rudely" leaving a conversation thread about gardening that I wasn't particularly interested in, and finding a conversation about who was the greatest ever Scooby Doo villain! (I felt that they could use my input seeing as though I whole-heartedly believe it was the Space Kook who was the greatest Scooby Doo villain ever – an excellent skull-headed alien in a space suit!)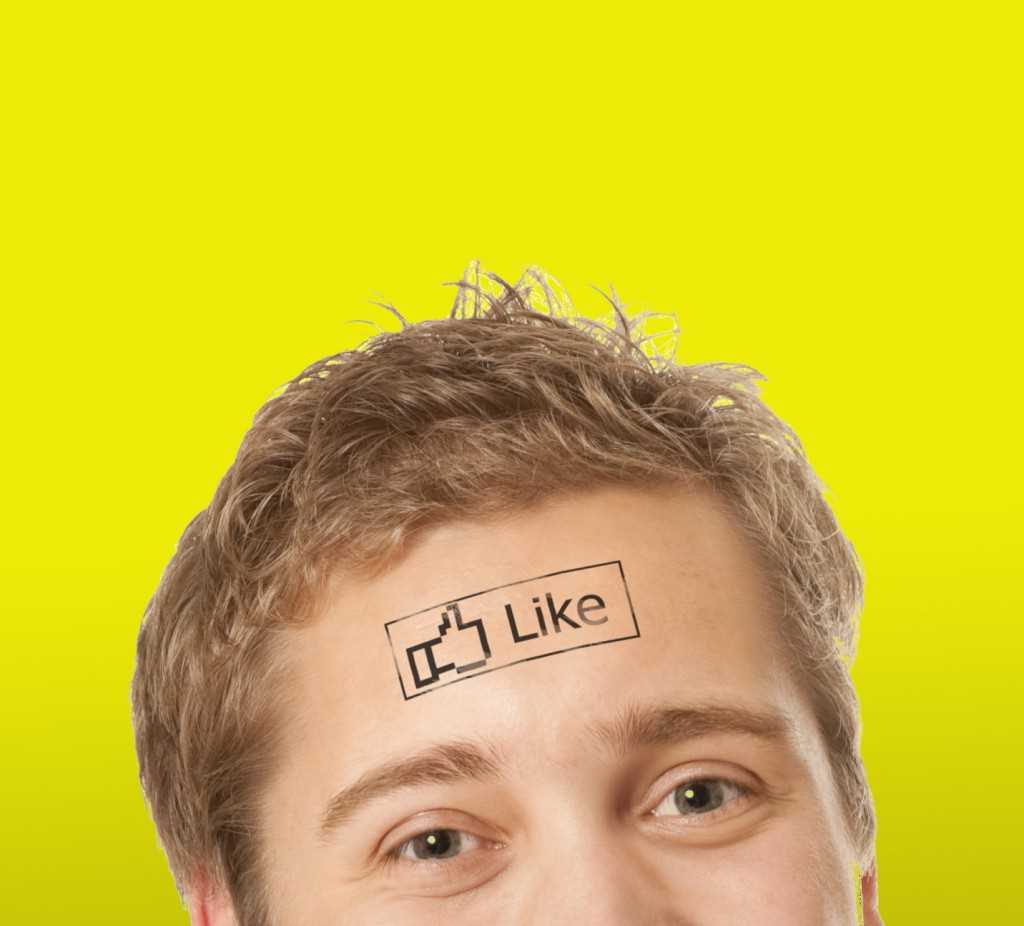 If only there was some way that I could bring more aspects of my Facebook existence into the real world?
Well, how about this bit of awesomeness; a "like" and "dislike" stamp that you can stamp onto things that you hate and things that you love! (Upload your Facebook self inking stamp templates at the foot of this article!) I've already used my stamp set on the following things:

The new laptop I just purchased – I felt that this needed a stamp of approval!

Tax forms – unsurprisingly, they got a dislike stamp! (does that make them void?)

The back of my daughter's art project – a masterful representation of her daddy!

A carton of "mango juice" that was in my refrigerator at home (I can't stand mango juice – it is a vile substance!)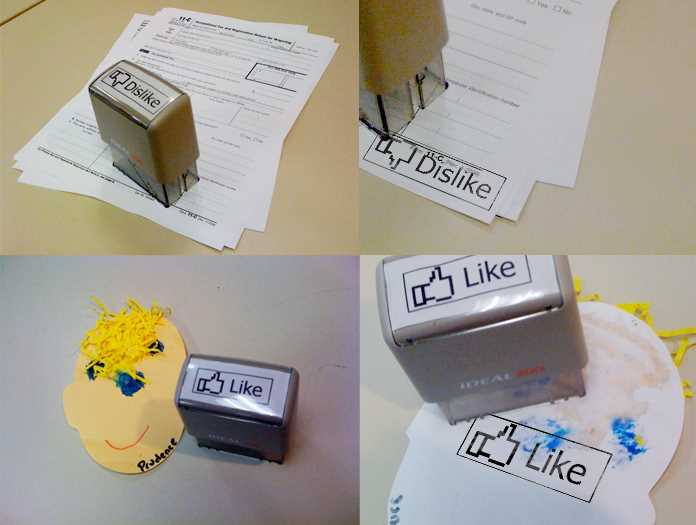 If you'd like a stamp of your own then go to our Self Inking Stamps page and click on the advanced designer. You'll find these stamp designs in the "Standard" design folders of the small-self-inking stamp and large-self-inking-stamp categories. Alternately (to make things easier) you can download the files below, and upload them on our website:
_________________________________________________________
>>DOWNLOAD OUR 0.75″ x 2″ SELF INKING STAMP FOR UPLOAD TO OUR SITE!>>
_________________________________________________________
>>DOWNLOAD OUR 0.75″ x 2.375″ SELF INKING STAMP FOR UPLOAD TO OUR SITE!>>
_________________________________________________________
Once you have your Facebook stamp you can get to work Facebook stamping all the things that are awesome in your life and all those things that irk you! (please try to refrain from stamping living things like your cat and Grandma – no matter much you like them or however cute they are!)

>>DOWNLOAD OUR 0.75″ x 2″ SELF INKING STAMP FOR UPLOAD TO OUR SITE!>>
_________________________________________________________
>>DOWNLOAD OUR 0.75″ x 2.375″ SELF INKING STAMP FOR UPLOAD TO OUR SITE!>>
_________________________________________________________
>>DOWNLOAD OUR 0.75″ x 2″ SELF INKING STAMP FOR UPLOAD TO OUR SITE!>>
_________________________________________________________
IF YOU'RE A SOCIAL NETWORKING FAN, THEN BE SURE TO VISIT OUR FAN PAGE AND PUT YOUR DESIGNS ON FACEBOOK, TWITTER, & FLICKR (YOU COULD WIN 500 FREE BUSINESS CARDS!)