Overnight Prints provides businesses with business cards, postcards, brochures and other custom print products that are essential for everyday small business marketing strategies. However, there are other custom products that you may not have considered, that can be utilized by the intrepid small business entrepreneur who wants to experiment with new and interesting ways to product market themselves.
When it comes to putting your brand on products, most businesses aren't very original! They tend to either go too "cheap and cheerful" with useless products like stress-balls and car antennas, or they attempt to woo clients with insanely expensive gift baskets and sports tickets!
As with all your company-marketing strategies, businesses should try to be more original with their marketing products. The following list represents my personal top-five small business marketing products and ideas that could prove to be far more effective for a small business marketing strategy:
1.) Sponsor the Uniform of a Local Sports Team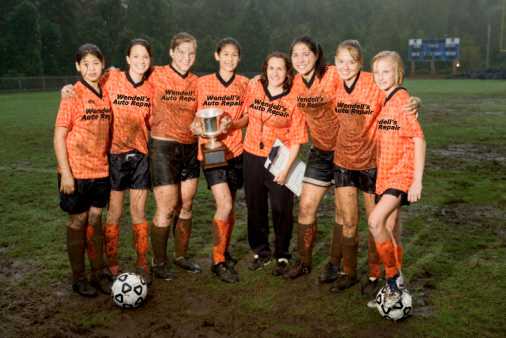 Instead of merely getting t-shirts printed with your business name on, go a step further and find out if a local sports club would like to have their uniforms sponsored by your business! In my experience, local sports teams and organizations struggle to pay for things like sports uniforms and often appreciate it when local businesses can front the cost and replacement/addition of new sports kits.
When I lived in San Diego, I sponsored the local girls soccer team that my daughter was playing for. It was great for business. I became the first company choice for all the parents and friends of the "San Diego Gazelles U 14's". Just as these parents were loyal to their team, they were also loyal to my business for supporting their team! I also got an incredibly valuable link from their ".org" website out of the deal!
The kits cost me $500 to initially buy and print and it cost me a further couple of hundred dollars within the next few years to pay for the up-keep of the team uniform. It was easily worth it to have a running, jumping, and scoring set of billboards with my businesses name on it! Also, it gave me the added bonus of doing something to benefit my local community!
2.) The Trusty Pen
Now. I know what you're thinking; "Is he really telling us that a pen is an original marketing product?"
The answer to that is, no! However, I can tell you that I don't think that businesses use pens very effectively as a marketing product! Most businesses simply give them out as freebies! This is not the best way to use a pen as a marketing tool.
The best way to utilize pens is to create custom pens with your company logo and website on them and distribute them at banks, restaurants, ATM check deposit machines, (i.e. Schools First and other credit union machines at your local supermarkets), and anywhere else where pens are frequently used (and swiped)
When I first started out in business, I used this technique often to try to generate business. It worked too! I got a few calls from people who had picked up my pen!
3) M&M Candy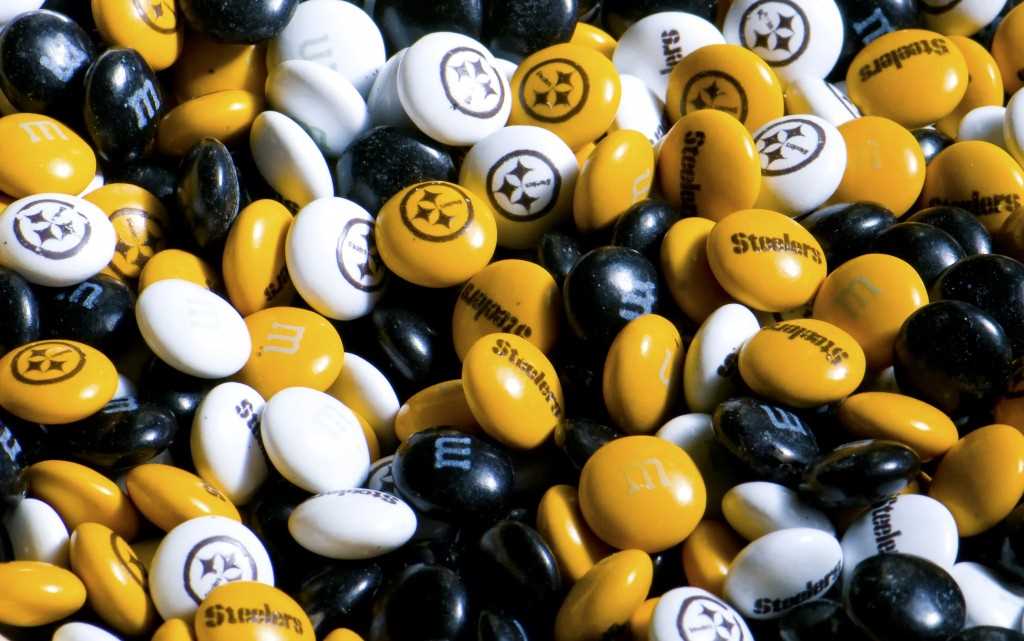 If you go to the M&M website, you'll notice that you can personalize your candy. I've enjoyed putting my business name and thank you messages on this candy and sending it to clients as a holiday greeting or just to say thanks for their support!
It's such a novelty, and such a memorable gift that it can't help but impress! I certainly haven't received custom M&M's from another company? Who doesn't like M&M's?
4) USB Drive

This has always been a highly practical and highly prized marketing product! However, it used to be really expensive to buy custom USB drives. Thanks to an ever-advancing digital world, it's really not that expensive anymore! You can purchase a custom 64 MB drive with your logo on it for around $5, nowadays!
Now, I'm not suggesting that you get thousands of these printed, but if you can get 100 of these printed and be selective about giving them out, they will be really effective at putting you constantly in the mind of your client (you could even use a clever tagline on your memory cards; "We're the best at what we do! Keep that in your memory")
Because this product is going to be used regularly by your client, your client will also see your name and brand regularly! Also, by putting your logo on a USB drive, you're presenting your business as a progressive and forward thinking business.
5) Bucket of Beer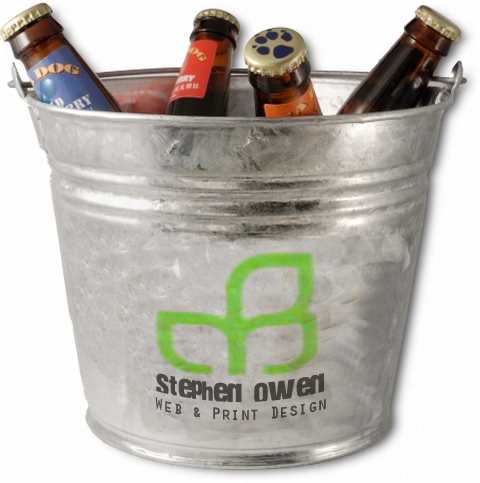 While other companies send out really expensive baskets every year, during the holiday season, I prefer to send a bucket of beer. It usually works out at about $30.00 for each custom print bucket and shipping! So, it's quite expensive! But it makes a really great impression on clients and makes a great alternative to the usual gift baskets that businesses send every year.
Of course, I save this gift for my very favorite customers, and I am always mindful that I'm not sending this to any customer who doesn't appreciate a few brews!
This top 5 product list represents a few excellent products and strategies that I've used in the past to promote my business. I have found them very useful when trying to impress major clients and potential customers. The key is to try to be original and to NOT put your brand on anything that you don't think will benefit your business.