U.S. businesses are some of the world's largest consumers of natural resources. Among them are online printing companies producing business cards and other marketing materials, which contributes to Americans consuming roughly
one-third of the global supply of paper
.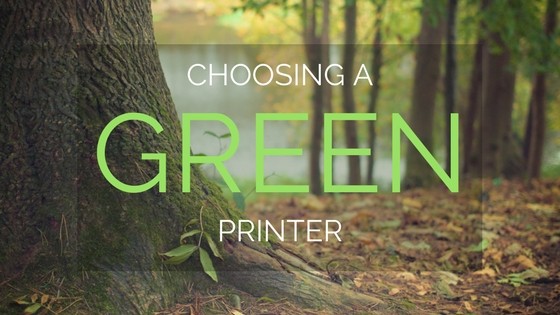 While a lot of businesses tout "being green" as a badge of honor, called "greenwashing," adopting sustainable practices goes beyond having a recycling bin for the office. When selecting a vendor for your business printing, it's best to consider certain practices and policies, including but not limited to paper recycling, green printing methods, energy efficiency, paper waste, etc.
By choosing a green printer, you are not only helping the environment, but you're also wielding a great deal of influence over how your particular industry should respond to today's environmental agenda. Research printers that have adapted green methods of operation and production, and maintain active memberships or certifications from the following associations and organizations.
Is your printer's paper supplier FSC approved?
Does your printer's paper supply come from responsibly managed forests? Businesses certified by the Forest Stewardship Council are championing responsibly managed forests that both protect these ecosystems and fight climate change. Processed paper from these sustainable forests are renewable, reusable and recyclable.
Be sure to look up your printer or stock provider on the FSC Public Search.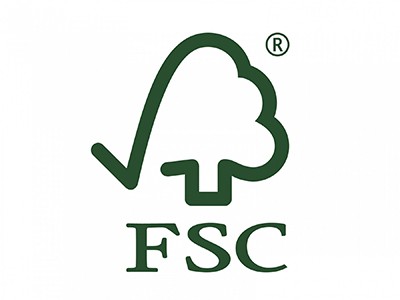 Is your printer's paper supply chlorine-free?
Chlorine and its derivatives, such as chlorine dioxide, are the most common bleaching agents used by the pulp and paper industry. Using these harmful chemicals during paper processing releases toxic pollutants that damage the environment and affect human health over time. Processed chlorine-free paper offers an environmentally friendly alternative without using any chlorine.
Ask your printer if their paper is Processed Chlorine Free.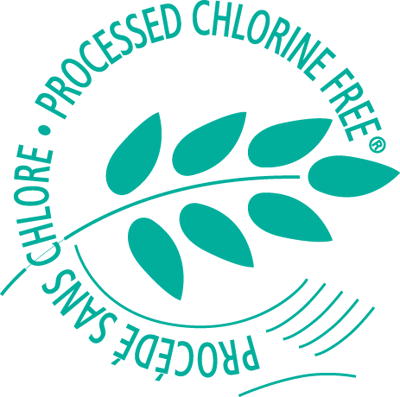 Is your printer's paper supplier part of Sustainable Forest Initiative?
The Sustainable Forest Initiative represents a forest-recycling program that ensures the replanting and replacement of hectares of trees used by the paper industry. The program not only combats global warming, but also significantly reduces fossil energy consumption and CO2 emissions.
Look for participating printers and paper suppliers bearing the Sustainable Forest Initiative logo.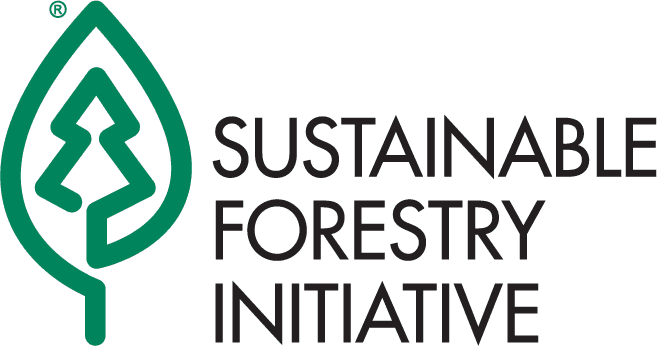 Is your printer waterless?
Waterless printing is probably the greenest way to print. In traditional offset printing, the balance of ink and water is required to transfer an image onto paper. The resulting "fountain solution" contains tainted water and toxic chemicals. By using a special silicon-coated printing plate, water is no longer needed. Further benefits include a more simplified, economical and accelerated printing process.
An explanation of Waterless Printing
Traditionally, printing is a huge consumer of resources, including chemicals, water and energy. Many large presses can consume hundreds of thousands of liters of water per year as part of the normal printing process.
According to data from JL Lennard, a distributor of commercial printers, operating one shift on a conventional printing press can use up to 3,175 gallons of water per year whereas a heatset web press tops that number at 23,810 gallons per year. In comparison, waterless printing is an offset print process that simply doesn't use water.
Another environmental advantage of waterless printing is reduced paper waste. Because waterless presses register color so much faster than conventional equipment, they reduce the number of make-readies needed and result in paper savings of 30-40 percent. Simply put, less paper wastage means fewer trees need to fall!
The world is facing massive water shortages by the year 2025. Waterless printing offers a win-win-win: Quicker, cleaner and a superior end product. Because it uses the latest print technology, waterless printing is far more efficient and precise. Consumers benefit from higher quality products:
More consistent color
Better color saturation
Lower dot gain
A 40 percent faster "make-ready" print time
You have customer power
Many printers will have at least some or all of these sustainable practices in place. Before ordering your next set of prints, do a bit of research and ask questions of your printer to ensure that you are advancing the green initiative.
Partnering with a green printing company, like Overnight Prints, ensures a better quality print product as well as sound sustainable practices.