New York-based author Rozsa Gaston "writes serious books on playful matters" that intertwine matters of the heart with challenging life choices, history and exotic locales. Often, her protagonists meet suitors in unexpected scenarios that include overseas travel in "Budapest Romance" and "Paris Adieu"; hobbies, as in "Running from Love"; and unlikely job-related encounters, like in "Black is Not a Color." In each of their journeys, Gaston's lead character struggles to balance love and career.
Author of seven novels, Gaston's books have the added ability to cross-promote leisure activities. To promote her written works, the author custom designs bookmarks featuring each book's summary; top critical reviews, such as from Publishers Weekly and the Historical Novel Society; and links to paperback, e-book or audio versions. Her marketing strategy includes distributing the promotional bookmarks at businesses and events matching the story's theme.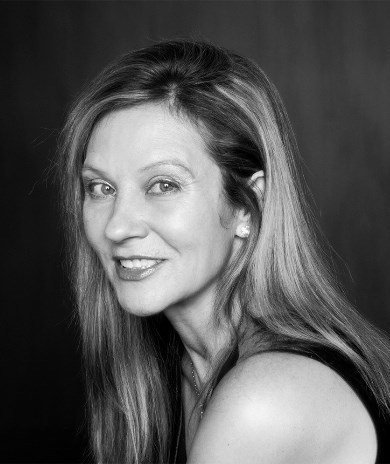 "As a writer, I'm an artist first, not a marketer. So, I feel comfortable handing out bookmarks that are functional as well as promotional," said Gaston.
Designed for five of her seven books, Gaston opted for classic square corners and full gloss coating on her bookmarks.
"The full gloss finish adds luster, especially with bold colors that contrast with the patterns and show the book's theme," Gaston explained.
Featured as the #1 Exercise & Fitness Amazon Best Seller, "Running from Love: A Story for Runners and Lovers" follows the story of two runners who meet through a track club and form a connection that threatens to be broken by a former relationship and pending career choice.
To build awareness and increase book sales, the promotional prints are placed on the windshield of parked cars at local races. The custom designed bookmarks feature a quote on the backside from a race director for a top New York City area charity race that not only praises the book, but also helps increase awareness for the annual charity event. The successful cross-promotional  tactic has resulted in feedback and reviews from members of running clubs, such as NewRo Runners in Southern Westchester, NY, and Brooklyn-based OnlyAtoms, a new running apparel brand.
In "Budapest Romance," her top-selling book, Gaston transports readers to a far-away destination, promoting travel to Budapest. A transatlantic tale in which a romance between two strangers begins in Budapest's thermal bath spas has reviewers hailing the book as a "great vacation read."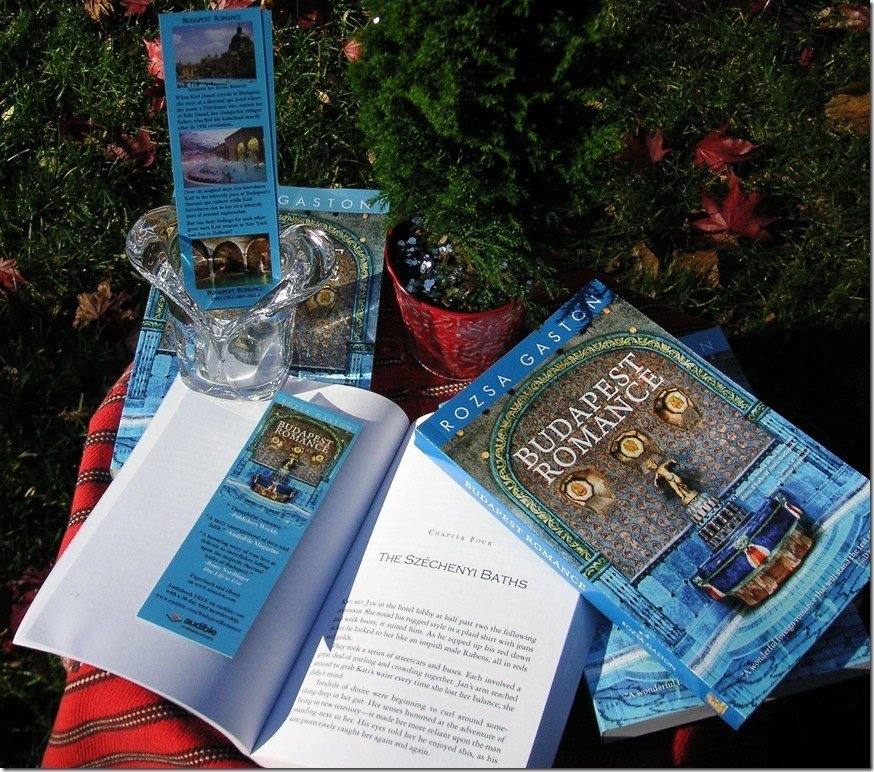 "The novel doubles as a Frommers guide to any perspective tourist seeking to partake in Budapest's spas or enjoy the city's art scene," stated Andrew McConnell in his review.
"As the ancient hot springs of Budapest work their healing powers on them the reader is drawn into the soothing waters and magic of exotic Budapest," shared Annette Bressie Jackson.
Gaston includes photos of three different thermal bath spas in Budapest on the bookmark's back side to pique interest in travel to Budapest. As a result, local travel agencies in Westchester stock Budapest Romance bookmarks in their offices to hand out to customers considering visiting Central Europe.
Gaston keeps a running file of bookmark designs to update with new reviews from top critics. "Sense of Touch," her most recent release featuring a medieval historical romance, received reviews from the Historical Novel Society and the BookLife Prize in Fiction, both of which will be featured on the front of her next bookmark.
"Nothing is more important to sell books than a top review from a known source featured prominently on an author's marketing material and social media sites," Gaston advised.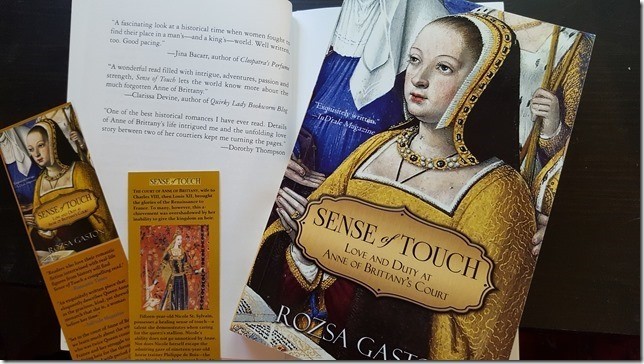 While designing her promotional bookmarks, Gaston shared that OvernightPrints offered fantastic customer service with excellent response time. Agents offered guidance to help adjust her designs for resolution and to meet other file requirements. Gaston added she chose overnightprints.com for its ease of use and wide variety of printing options.
Gaston is the author of "Sense of Touch," "Paris Adieu," "Black is Not a Color," "Budapest Romance," "Running from Love," "Dog Sitters" and "Lyric."
Find Gaston's books on Amazon or at bit.ly/RozsaGastonbooks. To receive a free eBook of your choice, post a review of any of her books.  For further information, contact Rozsa Gaston at rgaston@optonline.net.