Where else can you dress in cosplay and buy original fan art of all your favorite comic book superheroes and villains than at Comic Con? Meet an SC Comic Con regular who has worked on animated cartoons like The Electric Company on PBS and Histeria! for Kids WB.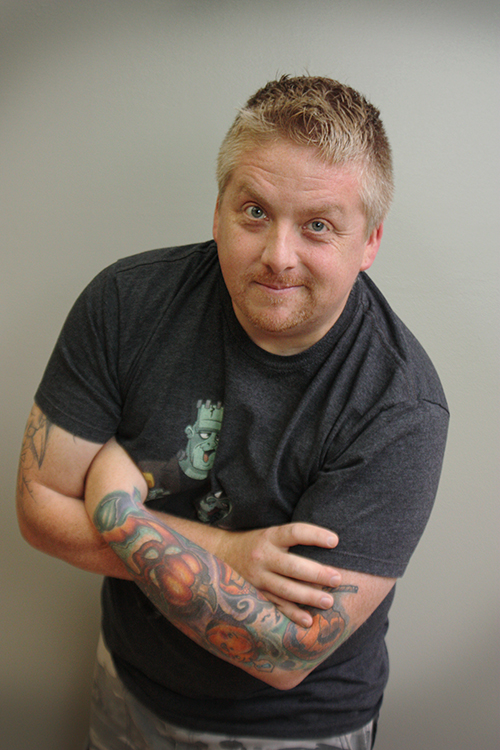 Noel Saabye is an animator, illustrator and comic artist with a 20-plus year career in animation. His lifelong interest in cartoons led to a passion for working on TV shows, videos, mobile apps and web animations for children's entertainment programmers like Warner Brothers, PBS and the Cartoon Network.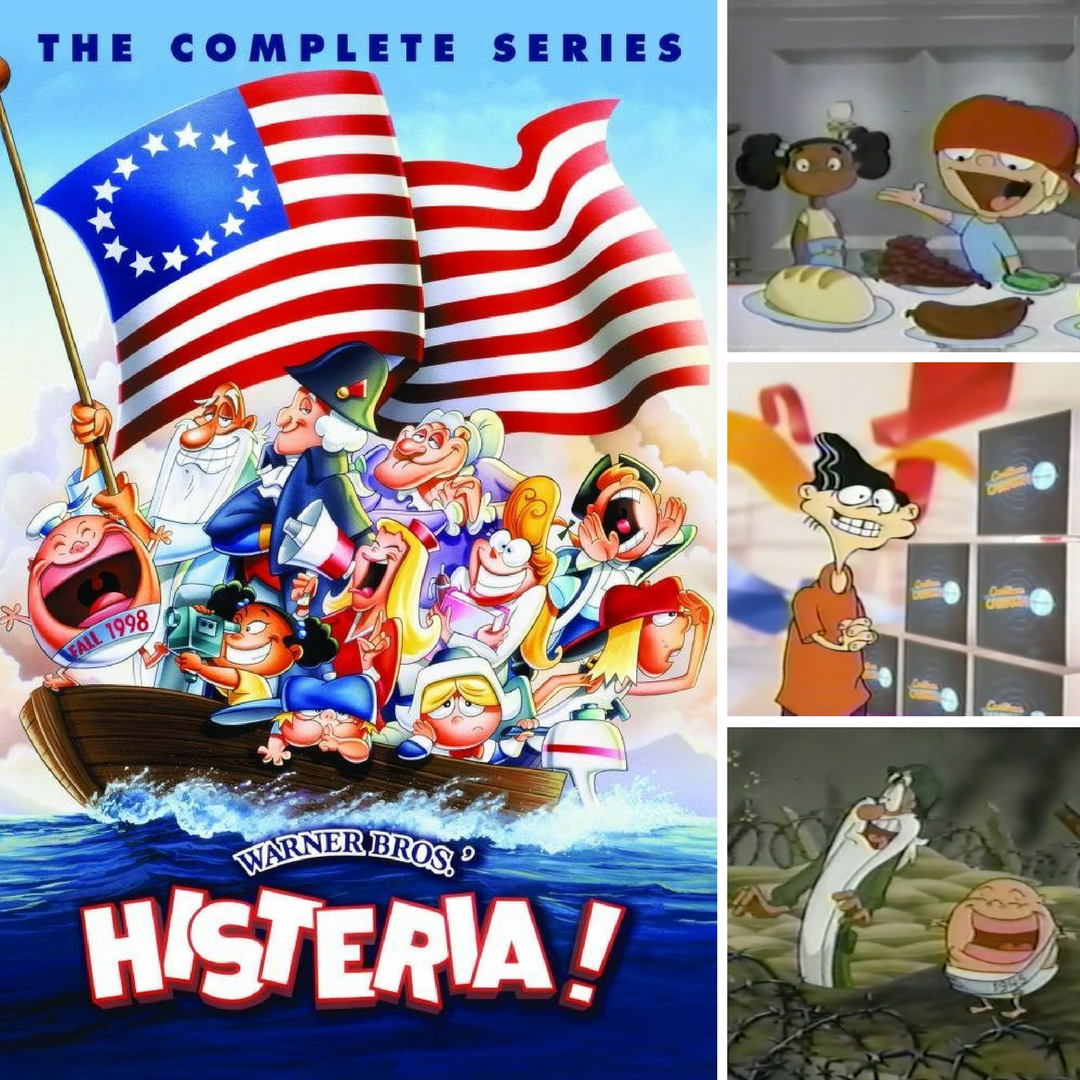 Now the owner of Clown Pirate Productions, Noel continues to delight with playful cartoon fan art and animated iPhone sticker packs for iMessage. His own logo – featuring a skull and crossbones with red clown nose – was inspired by an original comic book series he is pitching as a TV show.
What conventions do you like to attend?
I attend about 1 convention per month typically in the southeast U.S. region like Dragon Con; SC Comic Con in Greenville, SC; Hero's Con in Charlotte, NC; Days of the Dead Atlanta; Spooky Empire Orlando; and various Wizard World events.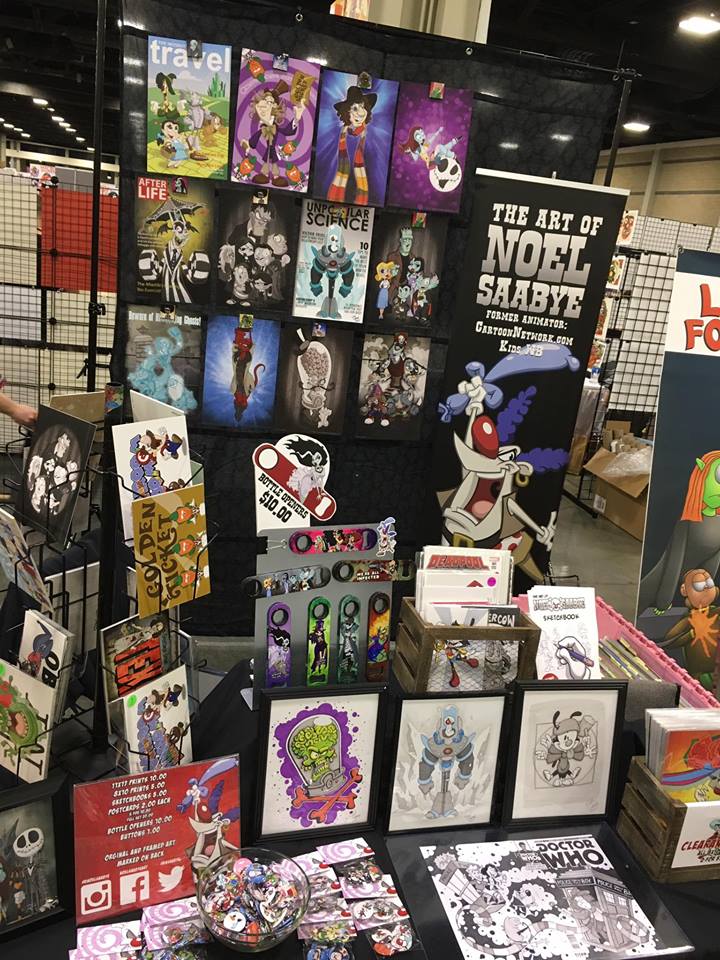 Horror movie conventions tend to be more intimate and casual with actors walking the floor; I've gotten to meet the cast of several movies and shows, like Hellraisers. SC Comicon put on by Borderlands Comic is another favorite of mine because there's a fun crowd who shows true interest in art, and I get to meet fellow local artists and swap art. At these shows, I've sold cartoon versions of fan art printed on bottle openers, buttons, magnets and postcards printed by Overnight Prints.
What is your favorite technique and medium?
I like using the Wacom Cintiq (a monitor drawing table) and SketchBook Pro, which is like drawing on paper. Once the design is done, I use Adobe Illustrator to create vector art for cleaner lines and colors but keep the quality of the drawing when resizing.
What is your favorite piece of art you've ever created?
Work-wise, I loved working on Histeria! It was an animated sketch comedy series from Kids WB that teaches kids historical facts. Personally, one of my favorites is my cartoon rendition of the Addams Family (pictured below). I got the chance to meet the original actress who played Wednesday at a Comic Con and got her signature on my fan art. For my own illustrations, I favor darker, spooky subjects like horror movie characters.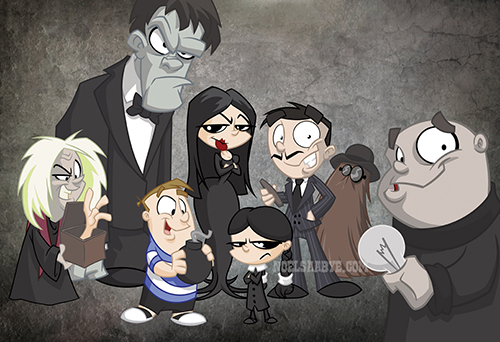 What is the biggest challenge as an artist?
One of the biggest challenges for any artist is to connect with clients who appreciate the true worth of art, and not just the dollars and cents. When it comes to creating art, it's easy enough to find your niche and stick with it. I tend to keep a whiteboard next to my desk with a running list of ideas and projects that I will work on when I get stuck on an illustration.
What is your advice to aspiring artists?
Never stop drawing. Keep an open mind about critiques because everybody has something to teach you. Always look for an opportunity to make a friend in the industry because you never know what future opportunities will come out of it.
How does OvernightPrints.com help you achieve your goals?
My wife, who is a graphic designer for an ad agency, recommended Overnight Prints for my business cards. Now I've been a customer for 3 years, printed business cards and postcards for conventions, and refer my own clients to Overnight Prints.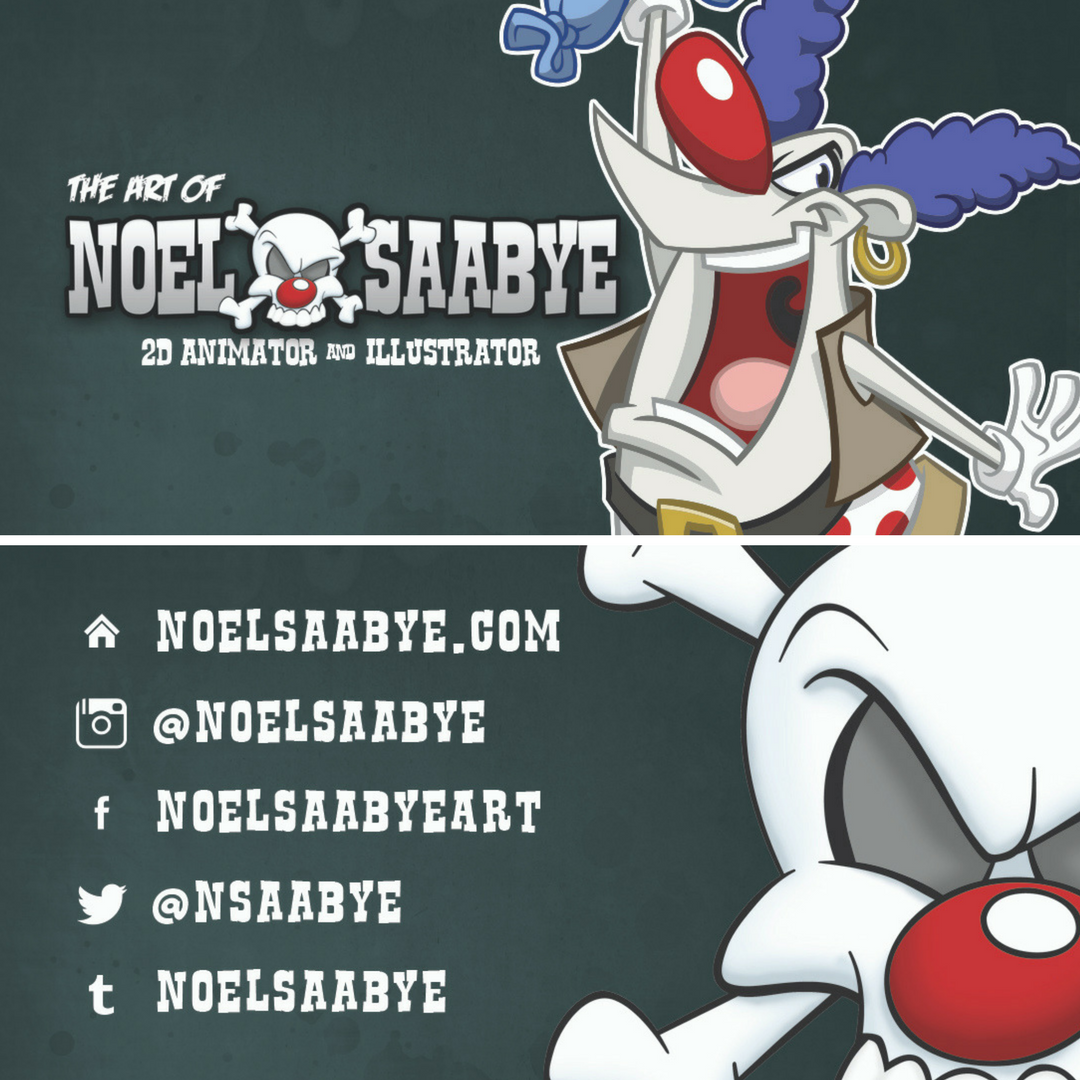 Currently based in Atlanta, Noel is an active member of the local art community. Since 2015, he hosts the monthly Atlanta Comic & Animation Artists meetup group for professionals and art students to connect and collaborate. Members gather at a local coffee shop to share experiences, discuss latest projects, and mentor those entering the field or exploring new styles.
"Atlanta is a great city for art. We have so many animation studios and there's also SCAD (Savannah College of Art and Design) nearby," Noel explained. "You see local art hung at local establishments, and our community is fairly open to graffiti art."
ATL also participates in Free Art Friday, a weekly urban scavenger hunt where local artists hide art and post a photo on social media using hashtag #FAFATL for others to find.
Noel's fan art will be available at Wizard World New Orleans, taking place Jan. 5, 2018, and Days of the Dead Atlanta on Feb. 2, 2018.
To see more of Noel's art, follow him on Instagram (@noelsaabye) or visit noelsaabye.com.