Speaking to Overnight Prints on National Nonprofit Day (Aug. 17), Sarah Hollis, development & communications officer, AMAR Foundation, shares how the nonprofit organization got started and ways in which print marketing helps further its charitable work throughout the country of Iraq.
The AMAR Foundation (AMAR), which stands for Assisting Marsh Arabs and Refugees, was founded 25 years ago by Baroness Emma Nicholson of Winterbourne to help southern Iraqis suffering under the brutal regime of Saddam Hussein. Also an Arabic word meaning "builder," AMAR's motto of Rebuilding Lives is exemplified in its essential services to displaced and underserved populations in desperate need of emergency aid, health care and education.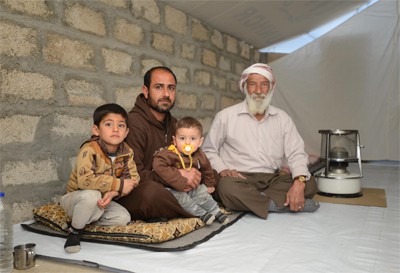 Today, the name and original purpose remain the same as relief services have been expanded to serve the entire country.
One of the pillars of the organization is sustainable health care, which includes building primary medical care centers. During its 25 years, AMAR has provided over five million medical consultations; vaccinations for over a million children and adults include inoculations for tuberculosis, polio, measles and the like; and emergency supply deliveries to approximately 1,000 families at camps and temporary shelters each year.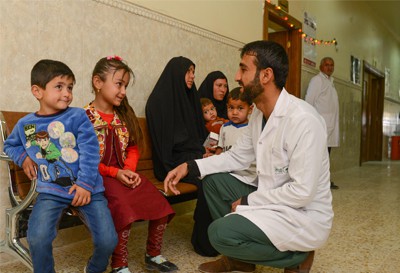 Using 100 percent paid and volunteer Iraqi staff on the ground, AMAR faces a variety of challenges in carrying out its program services. Conflict, violence and politically instability are among the inherent dangers when serving the Iraqi community, according to Hollis.
"Right now, the sheer number of people in Iraq who need help is staggering. About one in 10 are refugees in their own country and displaced from their homes," Hollis explained. "It will take years, even decades, for people to be able to return to the communities they've had to leave behind."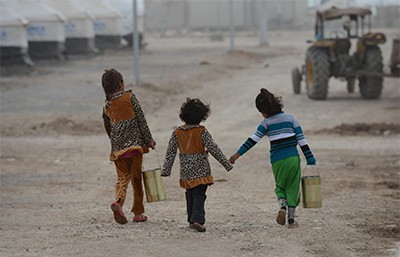 AMAR works with local teams to find the proper resources and provide sustainable health care, education and women empowerment programs. During heavy conflict, many medical and business class professionals are the first to leave the region, making it increasingly difficult for the nonprofit to fill the capacity.
In 2007, AMAR received a sizeable grant from the U.S. Department of Defense to build and staff medical facilities. Lt. Gen. Peter W. Chiarelli, former Vice Chief of Staff of the U.S. Army and commander during the Iraq War, applauded the nonprofit's ability to implement sustainable health care clinics, equipment and resources that the U.S. Army was not fully prepared to accomplish.
As one of the organization's strongest advocates, he commended the grant as "the best spent $2 million…in the entire war effort."
With most of its funds received from the U.S. State Department, the nonprofit plans on growing its donor base and becoming a sustainable fundraising organization.
Hollis explains that AMAR relies on a blend of digital marketing and Overnight Prints' money-saving marketing materials to carry out its goals including brochures, event materials and direct mailing.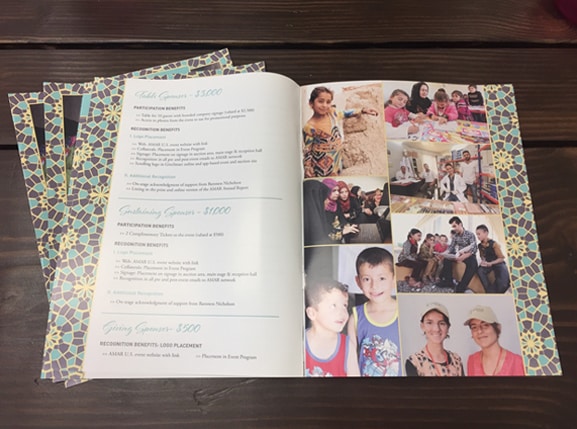 "Quality marketing materials at budget-friendly rates allow us to save money on printing and invest back into the program to help more people," stated Hollis. "We get a great deal and have received good feedback on the beautiful sponsorship booklets printed through OvernightPrints.com."
At Overnight Prints, we value the work of nonprofit groups and organizations. Our Non-Profit Program supports such causes with special benefits and rates from our Platinum VIP Level. To learn more about nonprofit printing, visit Overnight Prints Non-Profit Program