March 8 celebrates International Women's Day, shining a spotlight on the achievement of fearless females who shatter glass ceilings in every way imaginable. Overnight Prints recognizes 4 talented women who choose print as their medium to create art and build thriving businesses.
The 2018 campaign theme to #PressforProgress is exactly what these Overnight Prints customers did to become successful business owners. Turning a passion into a profitable career takes guts, ambition, hard work and talent. For these and so many more reasons, we are proud to be a part of the success of these women business owners.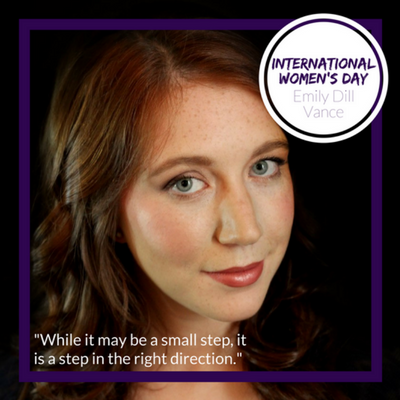 Emily Dill Vance – Photographer
Emily is a photographer who also runs her family's farm in Fort Scott, Kansas.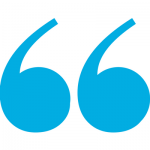 I have been capturing memories for nearly half my life. I am a creature of habit, but I also have a spontaneous wild side that likes to come out. When I'm not busy behind a camera, I can be found spending time with my husband and three dogs.
My husband and I decided a year ago that we needed a change from our busy Seattle lives and headed to Kansas to save my family's farm. So, along with my photography business, I now run the 300-acre, 130-year-old Dill Farms that acts as a giant studio space for local artists. We have been open for just six short months and have already begun hosting painting and photography workshops! While I love being able to step outside and work from my giant backyard, it is even more magical seeing the amazing photographs that are taken by the talented photographers who visit.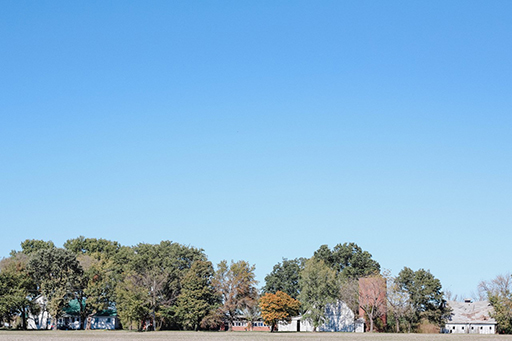 I think the best part of my job is getting to know so many people all around the world. Being trusted to share their stories and capture their memories is such a dream and truly an honor.
Web: emilyvance.com
Instagram: @dillfarmsks.
Who are your female role models and why?
Of course the number one female role model in my life will always be my mom. As a single mother, she never had it easy but she rarely let that show. She encouraged my sisters and me to live to our fullest potential and follow our dreams. But more than anything, she taught us how to be strong and independent women.
How do women in your industry work toward gender equality?
Over the years, I have noticed a huge change in the business and I can't wait to see where we go. When I first entered art school, all but two of my professors were male. We only ever studied male photographers. It wasn't until I left art school and dove into the art world that I started learning more about women photographers. Vivian Maier, for example, is one of the most amazing street photographers, yet she wasn't mentioned in a single school textbook. In my circle of photographer friends, we are constantly helping each other. We lead workshops and events, recommend each other when we are already booked, and are amazing support systems.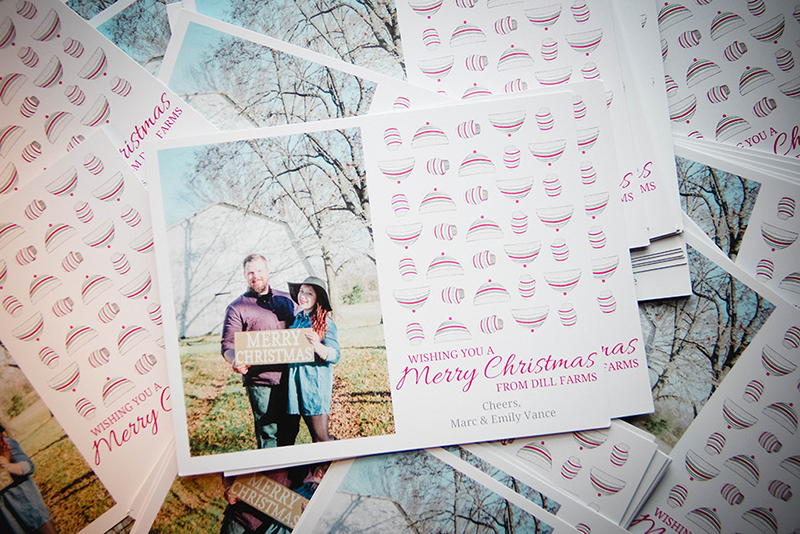 What advice would you give women to stand out in your industry?
In two simple words, be different. There was a time when I was constantly trying to change my style. Social media was filled with gorgeous, bright and airy pastel images. And for a little while, I was shooting that way too. I absolutely love the style, but it isn't me and I was disliking my work more and more. I am inspired by bright colors and contrast. Once I realized what was happening, I began to shoot in my natural ways again. I felt like me again. Not everyone is going to like your work, and that is okay! What is important is that you are staying true to yourself and creating what makes you happy. "You can be the ripest, juiciest peach in the world, and there's still going to be somebody who hates peaches." – Dita Von Teese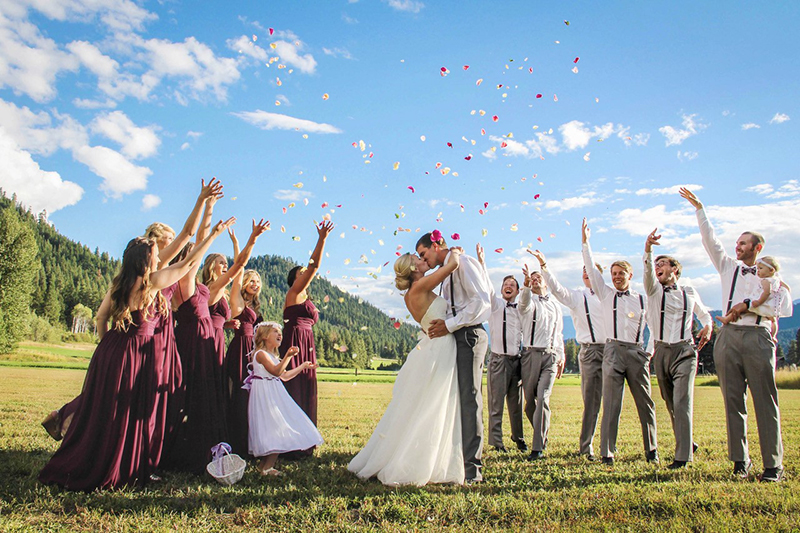 The theme this year is #PressforProgress. What are some changes you'd like to see in your industry? In the world today?
While there has been a rise in female photographers over the years, men are still the majority. For example, most of my online photography groups are filled with men. On average, I would say there is an 80/20 split. I recently joined a portrait group where thousands of talented professional photographers from around the world post their work for feedback. I ended up leaving the group after a few short weeks because the pictures were almost all of overly sexualized female models and taken by men. The beautiful portrait work done by women seemed to get lost and ignored. I could guess if the photographer was male or female based on the photo's activity. While not all of the male photographers shared this issue, it was clearly the majority. There is nothing wrong with women expressing sexuality through their artwork, but there is a problem with the female body being represented as an object. I would love to see more women getting involved in photography groups and change the dynamic.
In an attempt to create a change, especially here in the Midwest, we have hosted women only boudoir workshops. Instead of having all of the focus on being sexy, we aimed to be empowering. We even got other female local business owners involved, including a woman who designs her own watches and another who creates custom hangers. While it may be a small step, it is a step in the right direction.
---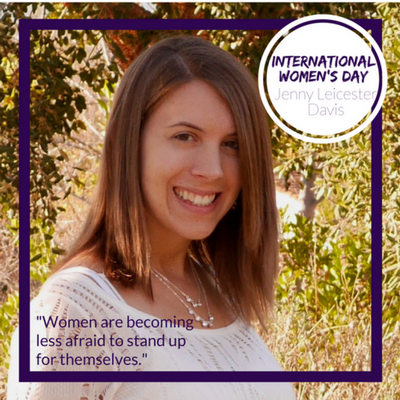 Jenny Leicester Davis – Graphic Designer
Jenny is a graphic designer who specializes in stationery and greeting card design including business cards, invitations, baby announcements and Christmas cards.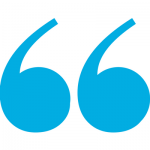 I love to create cute things with paper and incorporate encouraging and sweet sentiments into my designs. I think time moves way too fast and am a firm believer in treasuring the special moments in life and finding joy in the little things.
Web: jleicesterdesign.com
Etsy: JennyLeicesterDesign.etsy.com
Instagram: @jleicesterdesign
Who are your female role models and why?
My mom is my role model. She's my cheerleader and has shown me unconditional love and support throughout all trials and challenges. She encourages me to pursue my aspirations and always go after my dreams.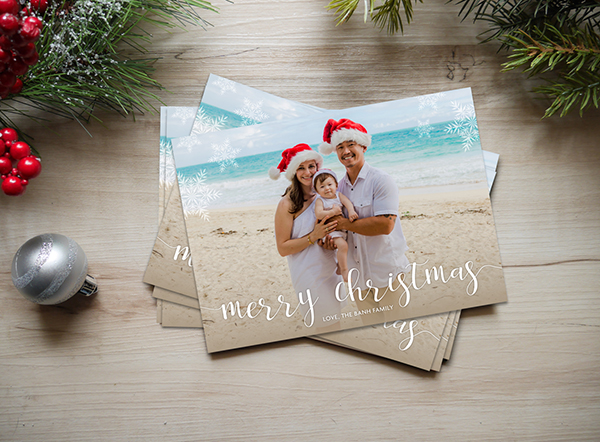 How do women in your industry work toward gender equality?
Women in my industry are becoming less afraid to stand up for themselves, share their ideas, and promote their talents and abilities. Women in this field are also working to show how they can contribute to society and to family life. Many female graphic designers work for themselves and start their own business, so they are able to make money, have the flexibility to set their own hours, and take care of their children and family.
What advice would you give women to stand out in your industry?
I would say it's key to create a distinct and unique brand and style for yourself and your business. Be original and be you – don't compare yourself with others or their businesses. Always strive for quality in your work. When you spend a lot of time perfecting your designs, it's important to partner with the best vendors.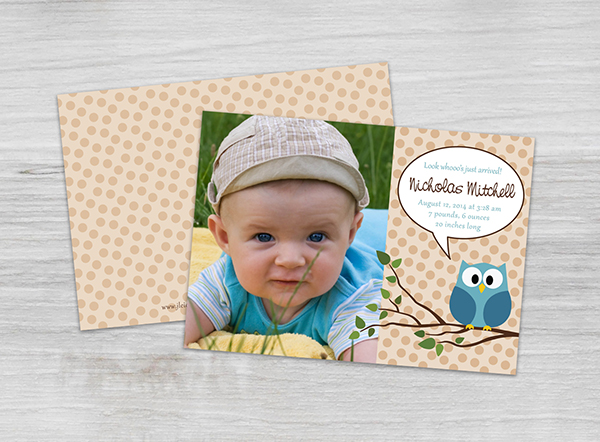 The theme this year is #PressforProgress. What are some changes you'd like to see in your industry? In the world today?
As the world moves toward a digital age, I'd like to see my industry not forget the importance of physical paper, whether it is for marketing, invitations, cards or announcements. In the world today, I'd like to see more people realize the importance and value of hiring a professional over doing it themselves.
---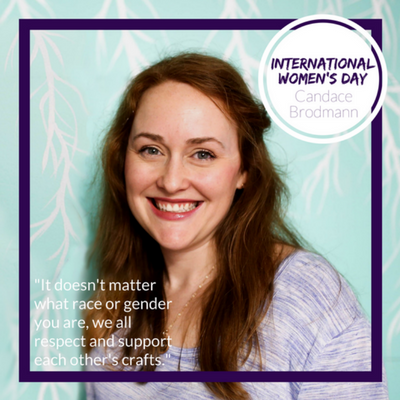 Candace Brodmann
Candace is a textile designer who founded Moss & Marsh to make functional, unique products that make parenting easier. Each product is designed, printed and sewn in Savannah, Ga.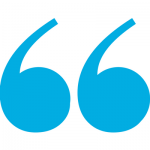 While adjusting to parenthood with our first born, Ettalee, my husband and I often had ideas for products that would make life easier. Naturally, I went straight to the sewing machine to make our ideas become realities. I saw a need for multifunctional, high-quality parenting products, and I needed to appease my creative entrepreneurial spirit, and thus Moss & Marsh was born. With my love for prints and my textile design background, adding original patterns came next and began to define our coastal-inspired brand.
Web: MossandMarsh.co
Instagram: @mossandmarsh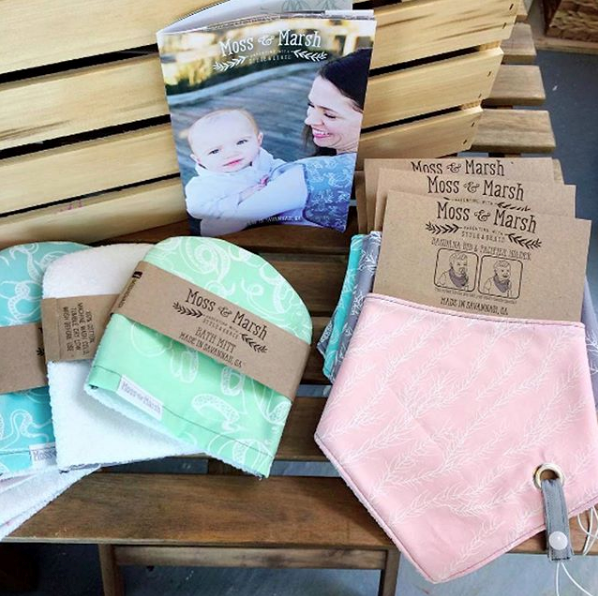 Who are your female role models and why?
My older sister has always been an inspiration to me. She raised her two boys as a single mother while working full time and going to school. Not just that, but she also found time to run marathons and triathlons. She has always demonstrated such strength, perseverance, ambition, humbleness and faith in her life, which has been an encouraging example for me.
I'm also blessed to be surrounded by some incredible women within the Savannah, Ga., community. Entrepreneurs and fellow textile makers like Lane Huerta of Lovelane Designs, Emily Bargeron of Mamie Ruth and Elizabeth Jolly of Satchel have shown me just how far you can take your dreams.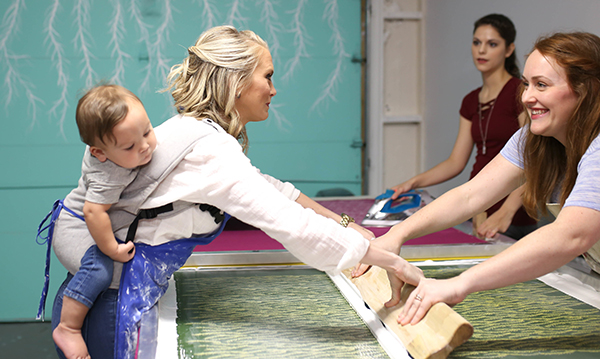 How do women in your industry work toward gender equality?
While I am a textile designer, I identify with the maker or handmade industry. In April 2018, Moss & Marsh will be two years old. One of my favorite things about this journey has been the people and businesses I've made relationships with. Basically, we're all makers from all walks of life with unique talents to bring to the table, and that is our focus – the craft. It doesn't matter what race or gender you are, we all respect and support each other's crafts.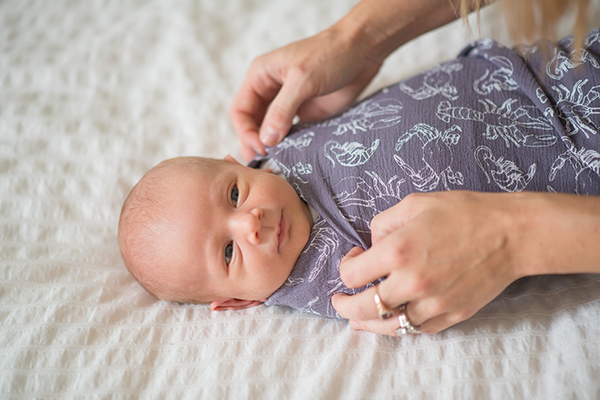 What advice would you give women to stand out in your industry?
Define your brand, believe in your brand and always stick to your brand identity. Your brand is an extension of you and everyone is an original; so if you always come back to that, your products will be a reflection of your uniqueness.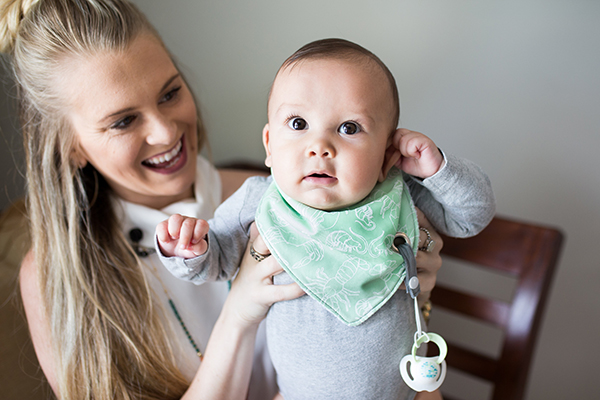 The theme this year is #PressforProgress. What are some changes you'd like to see in your industry? In the world today?
As a work-from-home mom, one of the things I strive for is to employ and empower other stay-at-home moms. Being at home to raise our children is an important choice my husband and I have made. You have to do what works best for your family. While I strongly respect mothers who take on the responsibility to work outside the home to provide for their families, I think there is too much pressure put on women to climb the corporate ladder. I feel like there is a negative connotation toward those women who choose to stay home, and I wish this mentality would change. The world needs all types of women, and we need to support each other in our respective endeavors. Additionally, I wish more people would support the handmade movement. Not just purchase but seek to understand the efforts that go into truly handmade products. In a world of Amazon and Walmart, the market is often focused on "Where is the best deal?" and "How fast can I get it?" I'm guilty of shopping this way too, but when you purchase from a small business you're not just getting quality, you're supporting a family.
---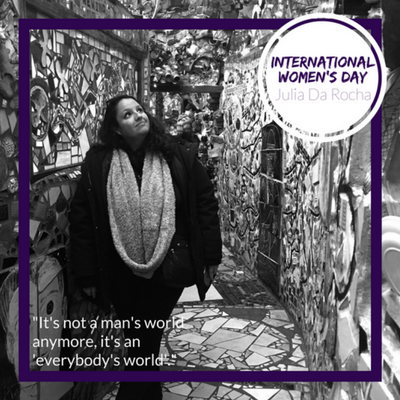 Julia Da Rocha
Julia is a graphic designer, illustrator, doodler, artist, and a self-published children's book author living in the sunshine state of Florida.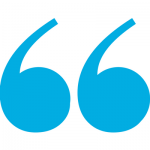 My drawings began as a hobby, which, on occasions, led to creating designs for friends and family. After a luring competition calling on artists to create hundreds of doodles within a time-frame, I found my niche. My dreams also included illustrating and writing children's books. To make my dreams a reality, I partnered up with my sister, Judith, who shares the same love. Our first book, 'I Love the World Because…' received an honorable mention at the NY Book Festival in 2009.
Lately, I'm in a 'Crazy Bloom' phase where I make my artwork bloom with vibrant colors, and sometimes, bold, colorful floral patterns. I'm currently writing our seventh children's book, which will come out by the end of 2018.
Web: poz-art.com
Instagram: @instapozart
Facebook: @PozArtFriends
Who are your female role models and why?
I would love to name them all; they deserve recognition since I credit lots of my inspiration to them. I speak of all the wonderful artists, makers, doers and game changers I follow. They all come from different parts of the world, and I'm happy to call them friends. My most significant role model is my twin sister, Judith, who is a game changer herself. She has been my biggest supporter through my creative journey, and is the first to champion any new ideas I throw at her. It helps to have someone willing to push you when doubt creeps in.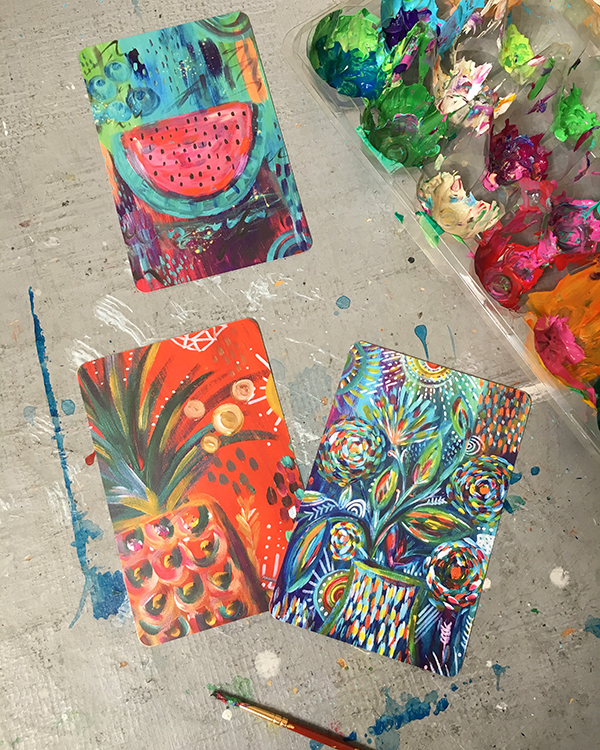 How do women in your industry work toward gender equality?
I love this quote: "Careers have no gender." No matter the industry you are involved with, the way to work toward gender equality is to focus on one's talents, work ethics and drive. Over the years, I've seen both sides of the coin. I've been lucky to have been part of a firm that believes in talent, commitment and honest work. The thought of being the lesser never crossed my mind. But unfortunately, I've seen the ugly side too. And thankfully, yes thankfully, I've learned the value of self-worth. It wasn't until I recognized the importance of this simple word that I understood the effect it had on how others saw me.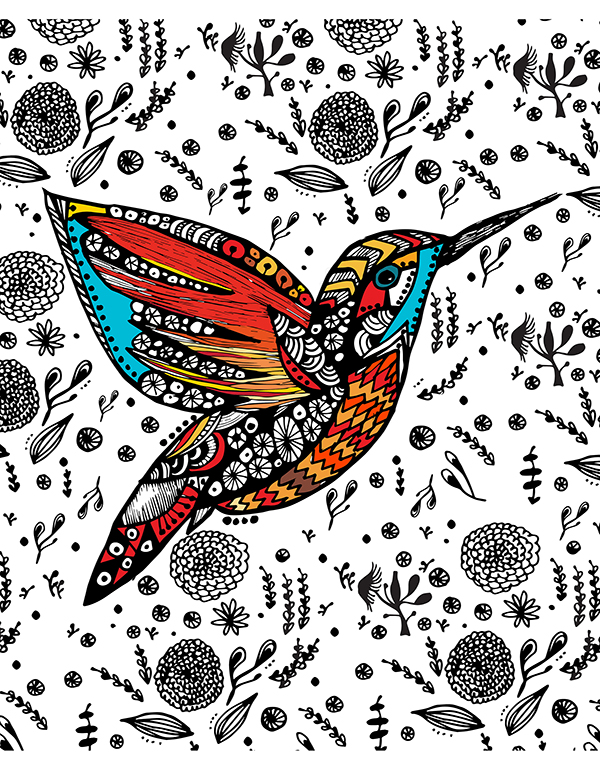 What advice would you give women to stand out in your industry?
I would say, don't limit yourself to one thing. Try everything. Try creative writing, photography, crafting, sewing, exploring the world, learning a new language. Invest in yourself. Invest in your ideas. Besides, there are so many things to do, why limit yourself to one thing?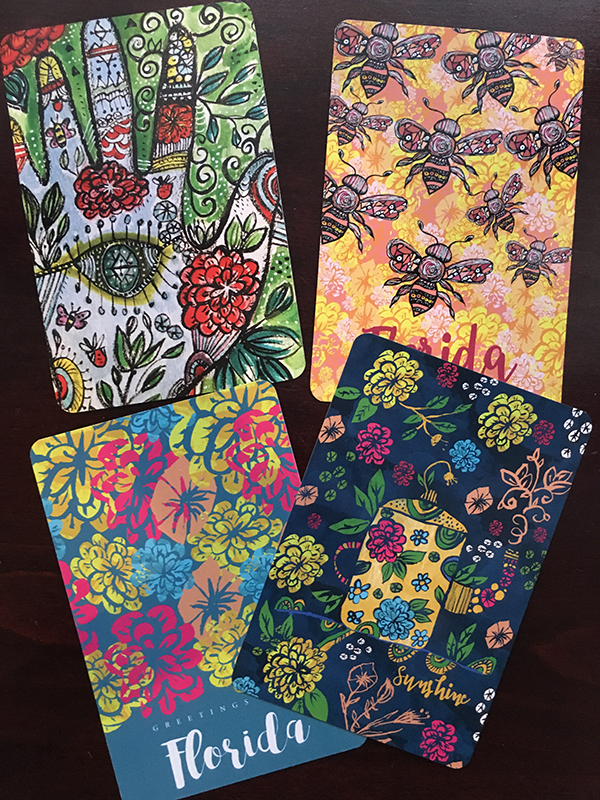 The theme this year is #PressforProgress. What are some changes you'd like to see in your industry? In the world today?
I think equal pay for equal work.  I feel like we, as women, are still trying to prove our worth and place.  Time and time again, we have proven and demonstrated that we can do pretty much anything. It's not a man's world anymore, it's an "Everybody's World."
Meet the Overnight Prints customers who inspired us in 2017 in last year's blog: 4 Inspiring Women: International Women's Day