Health and fitness are among the top New Year's resolutions made after the big countdown. For many, the new year is the best time to start fresh, especially after plenty of heavy meals and free flow of libations over the holiday season.
To help people keep their fitness goals, Kristi Bontrager, fitness instructor and franchise owner, Jazzercise Iowa City Fitness Center, encourages resolution makers to try dance fitness. The exercise program offers dance routines professionally choreographed to top pop songs.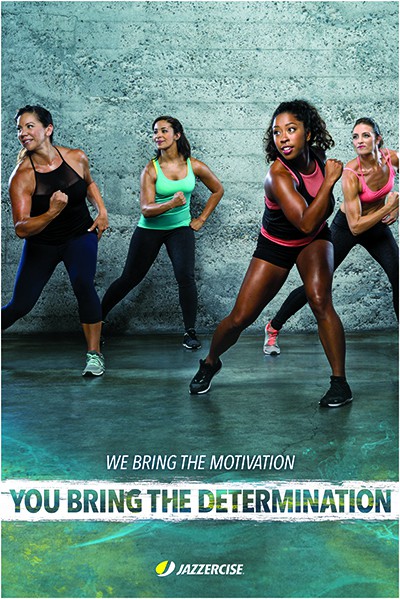 Classes like Dance Mix offer a full-body workout with 30 minutes of cardio and 30 minutes of strength training focused on abs, legs and arms that holds an elevated heart rate for 15 to 20 minutes. Interval classes alternate between a light and heavy routine while Strike classes involve elements of kick-boxing.
"You just need to find something that you like. Exercise doesn't need to be a chore, it needs to be part of your lifestyle. Otherwise, you will find a reason not to do the chores," advised Bontrager, who tried running, swimming and lifting weights before discovering Jazzercise.
"The one thing that I love and can stick with the longest is dance fitness."
While word-of-mouth has been the most effective method for obtaining referrals, Bontrager also promotes her fitness center through printed marketing materials. A portion of pre-designed promotional graphics is provided by corporate headquarters and the rest are created by the franchise owner, including a holiday postcard.
Featuring a portrait of the Jazzercise instructors at the Iowa City location, the 5×7 double-sided postcard in satin matte will wish customers a "Merry Fitness and a Jazzy New Year!"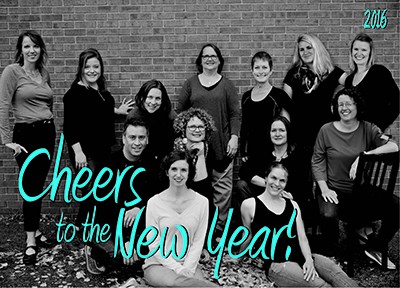 "Our staff is the reason that customers continue to come back – they feel motivated and connected to the instructors," explained Bontrager.
Aside from being a huge help during one of the busiest seasons, Bontrager enjoys the convenience of Overnight Prints' Mailing Services for delivering large volumes of promotional marketing materials. Before making use of the online printer's integrated mailing services, she could not afford print in full color and had to manually label and stamp each postcard.
"As a small business owner, I used to print my marketing materials in black & white at local print shops because it was more affordable for smaller quantities," Bontrager revealed.
When the business grew and clientele expanded, so did its marketing needs. Opening her fitness center in 2011, the franchise owner applied on her background and past experience to select Overnight Prints for its high quality and low prices.
"I was previously an editorial director for a marketing company that printed view books for colleges, so I'm intimately familiar with a print company's capabilities. With Overnight Prints, I could have a well-designed color print for a lot less than what I was paying to produce black & white prints on low quality paper," she said.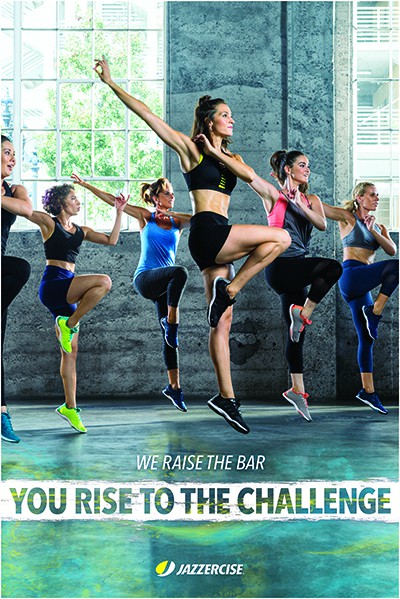 Other print materials include motivational 24×36 full gloss posters that are framed and displayed throughout the studio. Schedule cards with class times and descriptions are printed on 4×9 double-sided rack cards with a satin matte finish and placed on the counter for customers. Punch cards for existing customers to use or gift to friends are printed on double-sided premium business cards.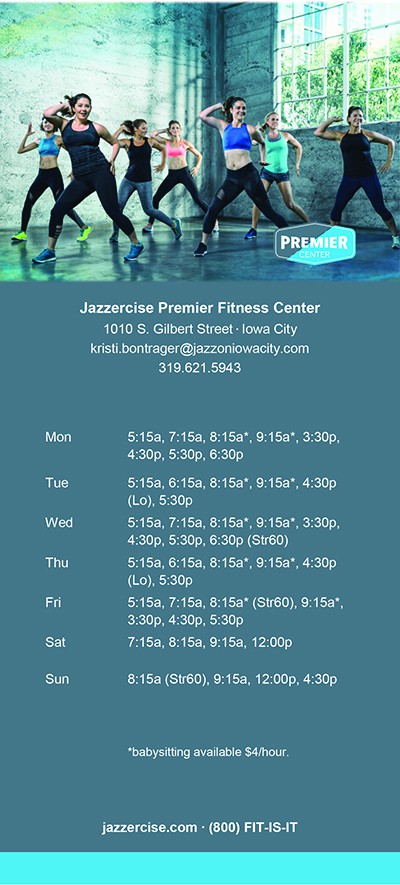 Starting January 2017, all Jazzercise fitness centers will take part in a national year-long initiative called GirlForce, offering free classes to girls ages 16-21 throughout 2017. 4.25×5.5 double-sided flyers will be distributed to local schools to promote hip hop fusion dance parties intended to build self-confidence and empower young women.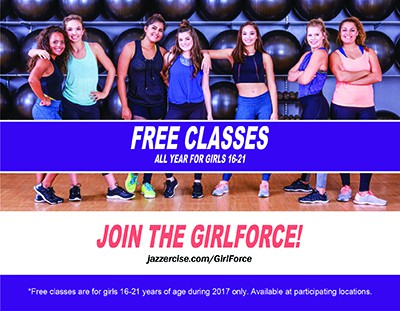 "Be active," encouraged Bontrager. "Give [a new workout routine] an honest try and put all your energy towards the exercise to determine if it's the right one for you."
To find out more, follow Jazzercise Iowa City on Facebook or visit http://jcls.jazzercise.com/facility/jazzercise-iowa-city-fitness-center