Picture a perfect sunny day, a gingham blanket on the ground, and plenty of food and drinks. Whether it is a casual get-together with friends or a romantic setting for two, now's the time of year to pack a picnic and enjoy a day at the park or along the beach!
May 23 marks the annual celebration of Picnic Day. We talked with Picnic Time, a loyal Overnight Prints customers since 2015, on how they celebrate their favorite day of the year and how to pack the perfect picnic.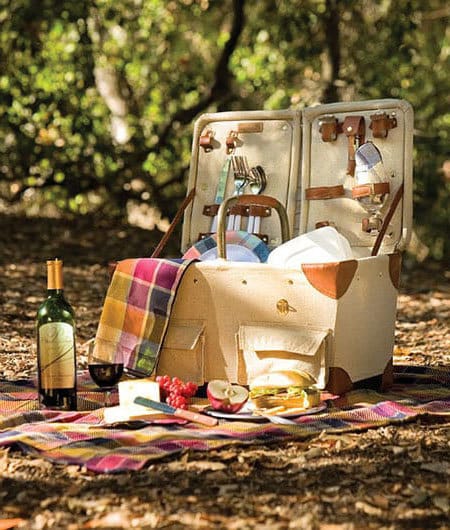 "Going on a picnic can be a simple afternoon trip to eat with friends or family, but for us, we try to make it a part of our everyday lifestyles," said Bri Smith, marketing manager, Picnic Time Family of Brands. "When it comes down to it, there's really no wrong way to picnic."
How will you be celebrating Picnic Day?
We are always celebrating Picnic Day, but especially in May we really ramp it up. There's just too much awesome to pack into one day. Picnic Time Family of Brands (Picnic Time) hosts an internal "Move It May" employee competition where we track our steps, have "Fruit Friday" and plan weekend hikes. We are also hosting a potluck salad bar to enjoy on the picnic tables near our break room.
Not only do we all use Picnic Time products in our weekend adventures, but we also have smaller cooler totes that many employees use for their lunches. Picnic Time also hosts a "lending library" for employees to check out a basket, tote, blanket or chair, etc. (for free, of course)!
What time of year do customers start buying picnic items and supplies?
Picnic essentials are the perfect gift, and with a little creativity, you really can find a way to have a picnic any time of year. For the planners, we see picnic item sales start to climb at the end of those colder months in February and March, then ramp up through summer.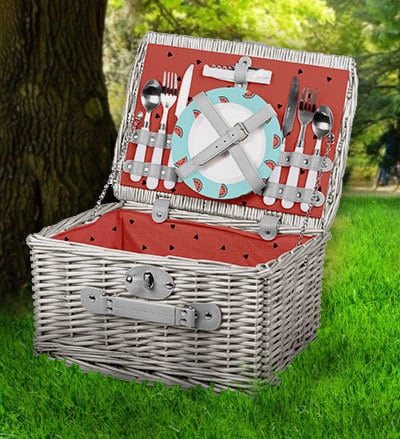 What is your best seller?
The Catalina Basket and The Piccadilly, both featuring deluxe picnic service for two, are our best-selling baskets.
The Catalina basket received an adorable pattern makeover this year with the Watermelon print basket. The interior is a bright pink backdrop with watermelon seeds, and the plates have a light blue trim with small watermelon slices – and we think that's just too cute.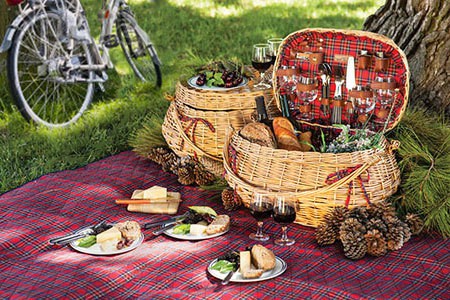 Any advice for packing a proper picnic?
It's easy to overpack, but in the end it will save you time and money to pack the right proportions. Prepare some lovely no-cook salads or cold pastas that will last, pre-make some infused drinks, bring pre-cut fruits and veggies, and be sure to pack a little something sweet to end your meal. You can plan in advance for a week, or just grab and go the day of, but the biggest thing to keep in mind is that going on a picnic is to kick back and enjoy life to the fullest – not to stress out about it being perfect.
Why did you choose Overnight Prints?
We are a family owned and operated company that started in a garage with a dream. Now that we've grown, we still work in a way that requires elbow grease and working together to keep costs down, produce the best product, and keep our customers thrilled. When we work with outside vendors, we look for the same type of work-hard mentality along with the perfect price point for our budget. Overnight Prints helped us to stay on budget and get what we needed quickly. We love the can-do attitude and doing business with other people who are putting in that same type of commitment into their products.
To print your picnic invitations, visit overnightprints.com