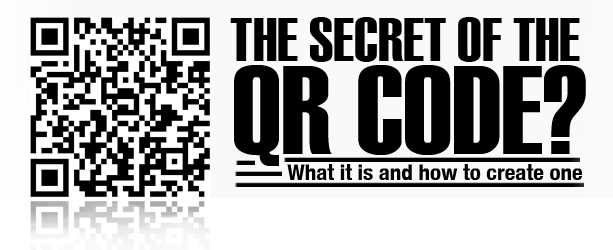 It's a new phenomenon that's sweeping the marketing world! The fastest way to get someone from a piece of printed material to your website (or even better, to a specific sales page).
For those who aren't sure what a QR code is; A QR code is a small rectangular barcode that can be printed on any of your print products. It contains a link to your LinkedIn profile, Facebook page, web page, portfolio site or any other piece of cyberspace that you'd like to send people too. It utilizes smart phone scanning technology to navigate to a specific website; as long as the viewer has a QR reader application on their phone, they can take a picture of a QR barcode and the application will navigate them straight to that piece of cyberspace via their phone!
Use a smart phone QR reader app to read QR codes
Many of our customers in creative design and marketing communities have known about this secret for quite some time now. If you haven't already, here's how to create your own QR code:
1. To start your QR code by clicking on this link: http://createqrcode.appspot.com/
2. Type in your webpage that you want to send contacts and customers too
3. Your link will be generated as a black and white coded image
4. Right click your QR code and save it to your desktop
5. Add this image on all your business cards and marketing materials (see image of business card below for suggested size of QR code)
Try your QR code out today at Overnight Prints. Add it to your business cards and start using this great new technology to maximize your business cards for a brave new digital world!