Are you tired of using the same standard looking print products? If so, all it takes is one simple addition to completely change the look of your business card. I'm talking about Spot UV. If you have never heard of Spot UV, it's a shiny layer applied to part of a design on print products such as business cards, postcards and posters.
Spot UV will add attention and dramatize an important part of your card or product in which you want to emphasize. Any time light hits the Spot UV, it shines, shimmers and stands out. For instance, you can spotlight your company logo, name or design by giving it a luminous high-gloss effect.
---
Talented visual designer and illustrator Ben Kwok showcases the strong and eye-catching effect of spot UV on his highly intricate drawings.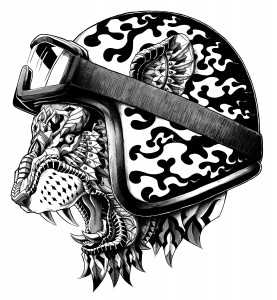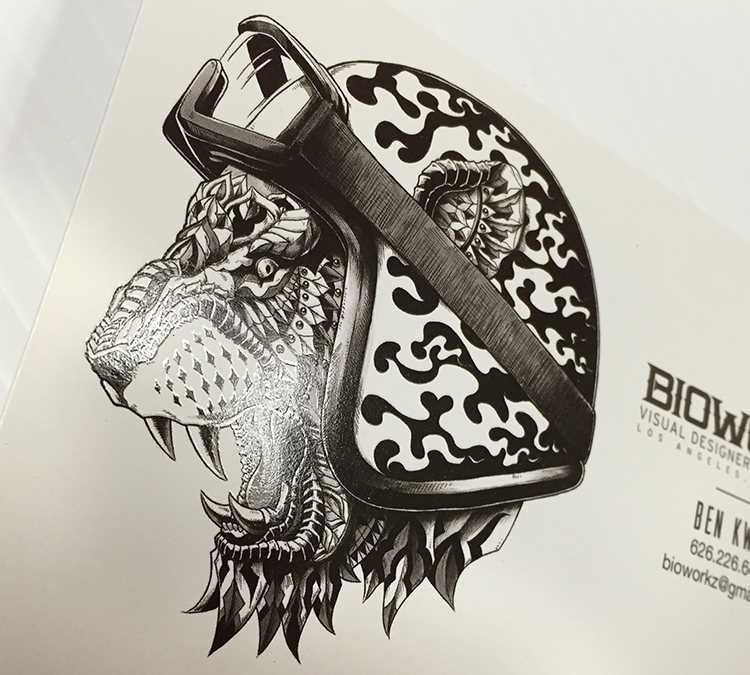 We took Ben's "Tiger Helm" design and placed it on one of our 4 x 6 postcards. As you can see the difference from photo 1 and photo 2 is that the Tiger Helm is shining and details of the design are really highlighted. The Spot UV reflects the light and shines while the rest of the card does not have a gloss treatment. The design stands out from the card and immediately grasps your attention. Spot UV is a very unique finishing gloss because it can point out the detail of any design.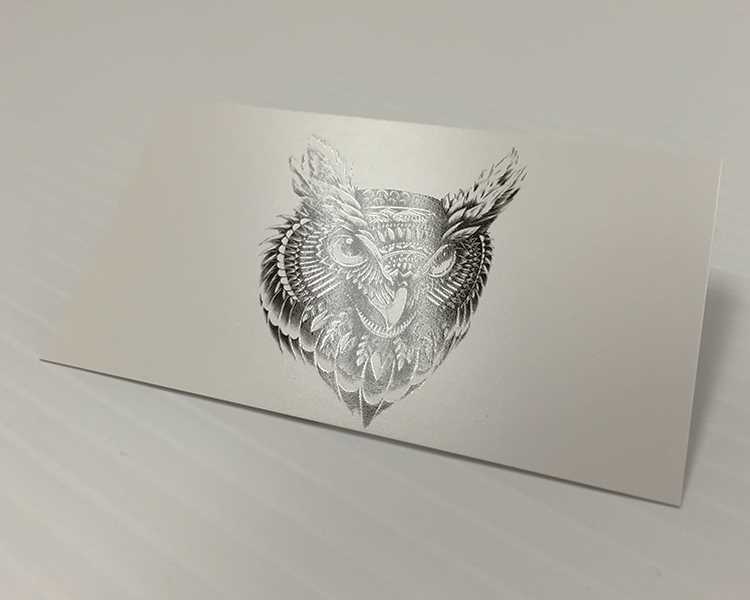 This is the back of our standard business card. The owl is coated with a layer of luscious Spot UV. The Owl against the white card completely stands out and exposes the very fine details of the illustration, and all it takes is a splash of our Spot UV.
The back of any business card is extremely valuable. Show your personality on the back side and you will have yourself an unforgettable business card. Since Ben is an illustrator, it's important for him to showcase his artwork and the back of the card does it nicely. While Spot UV brings the card to life, it also protects it from wear and tear and keeps it looking new. Don't let the back of your business card go to waste.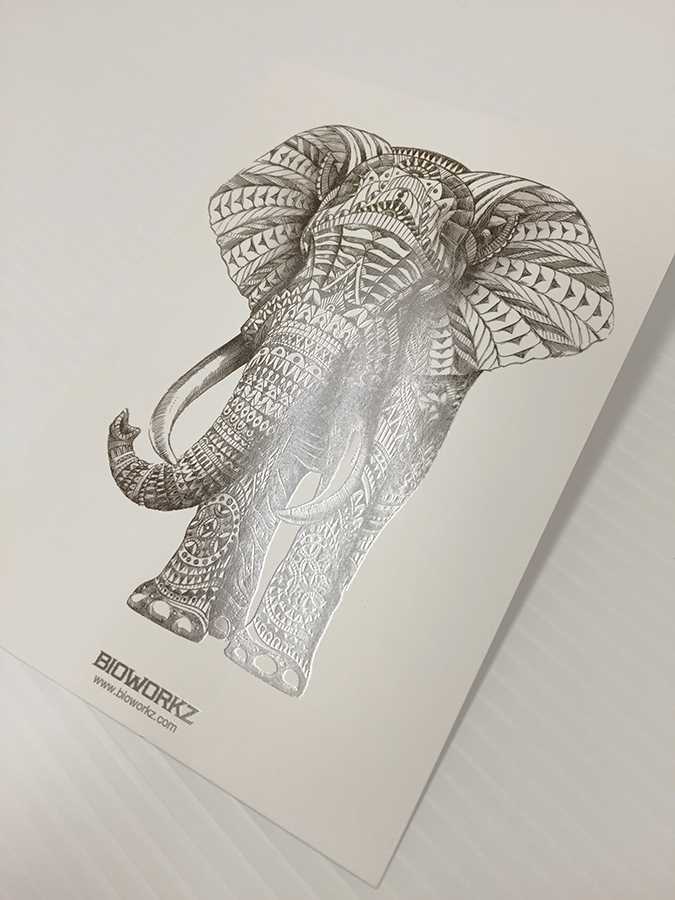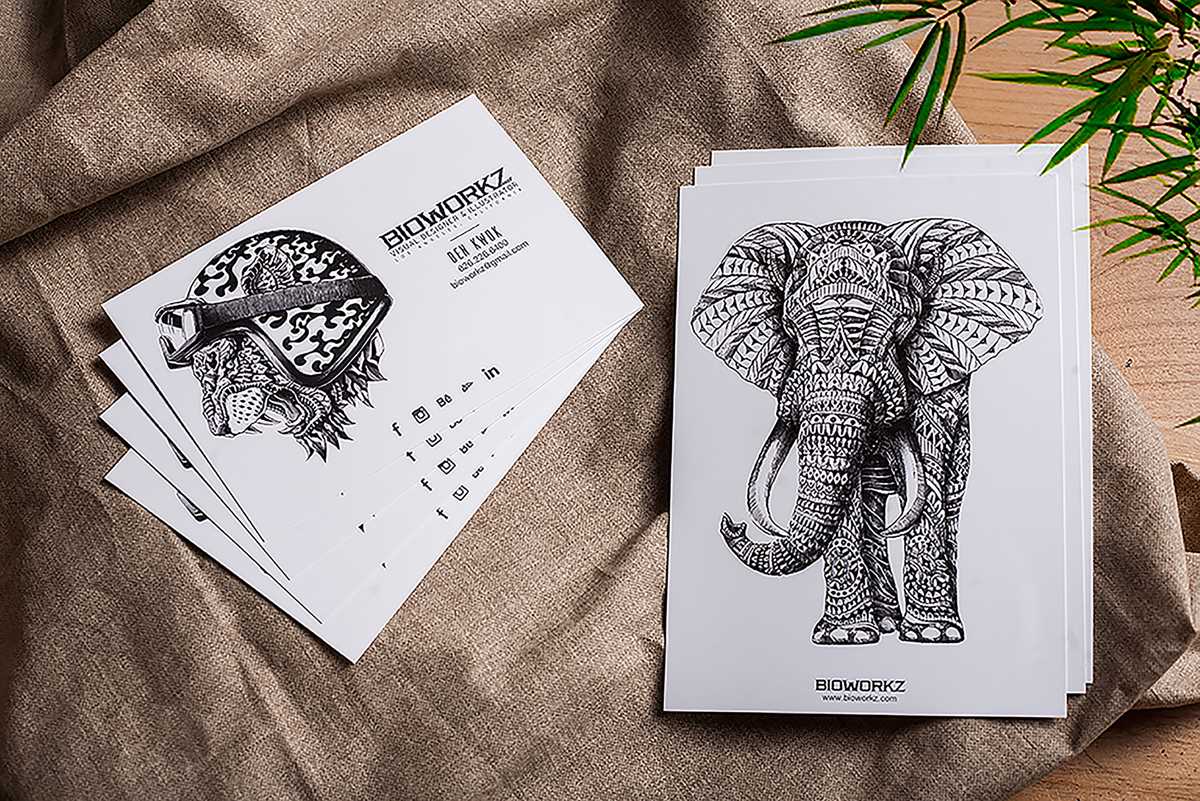 Spot UV isn't only for business cards, it can be used for an array of printing products and greatly enhances the overall look. The"Ornate Elephant" was placed on our 5 x 7 postcard and also features Spot UV. As you can see in the first image of the"Ornate Elephant,"  is shining quite a bit.
If you're looking for something out of the ordinary and highly impressive, Spot UV can enhance anything from a company name to a highly intricate design such as the illustrations we used from visual designer and illustrator Ben Kwok. Start using our one-of-a-kind Spot UV today and see the difference.