Who really thinks it's a good idea to camp outside a store overnight only to get trampled over for a Black Friday deal on a flat screen TV? There exists another (safer) seasonal shopping day that happens on the same weekend!
We're talking about Small Business Saturday. The Saturday after Thanksgiving has become a nationally recognized shopping extravaganza tantamount to Black Friday.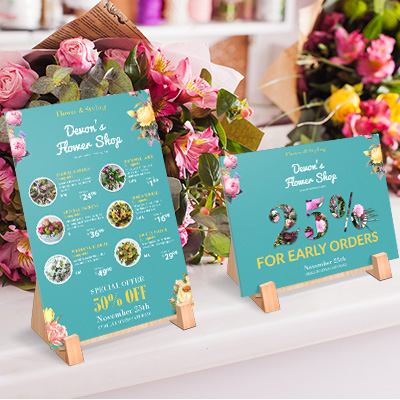 Get the most out of one of the biggest shopping days of the year with these must-know small business marketing tips for entrepreneurs.
Register for Small Business Saturday
Expand social media marketing efforts
Extend business hours
Promote special deals and offers
Partner with other small businesses
Put yourself on the map
First, register for Small Business Saturday. As a participating vendor, your business will be featured on the Shop Small map to let shoppers know where to find you. Print out store signage like event flyers and display the #ShopSmall hashtag inside and outside your establishment to remind customers of the big day.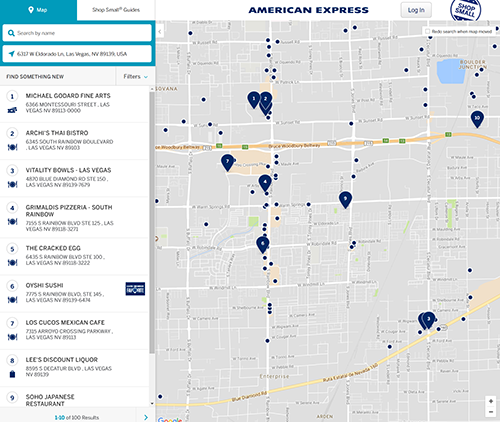 Jump on the social media bandwagon
You might want to up your social media game leading up to Nov. 25. Don't be shy about tweeting and posting like crazy on Twitter, Facebook, Instagram and anywhere else your customers might be. Shoppers will be eager to get their shopping done early and for a great price.
Keep doors open late
Extending your hours can be worth your while. Take advantage of the increased foot traffic with "early bird" or "happy hour" specials for added revenue. Custom printed posters to hang on doors and windows are the ideal marketing materials to let shoppers know your promos.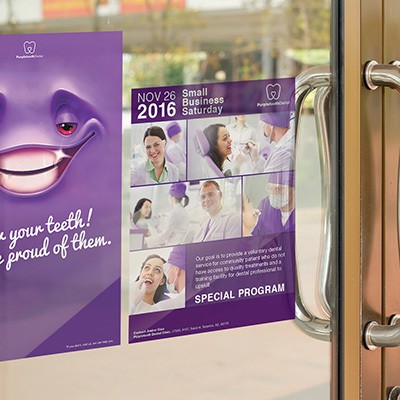 Get in the spirit of giving
Jolly Old Saint Nick isn't the only generous soul during the holidays. Host social media contests and giveaways to leverage customer engagement into increased brand awareness. Run promotions that require fans and followers to share and/or like a post or your company page with their friends in order to win. This will get shoppers interested in your brand.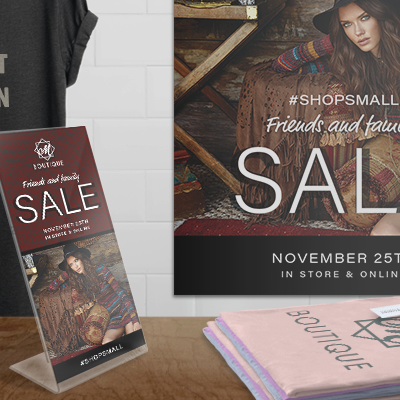 The more, the merrier
As a small business, you don't need to go it alone. Partner up with other entrepreneurs to cross-promote your products or services. A juice and smoothie shop can join forces with a local gym or personal trainer to offer discounts to a related customer base. Rack card displays placed prominently next the register are sure to capture attention.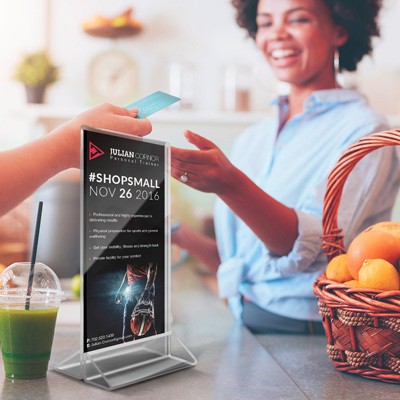 Create branded marketing materials for Small Business Saturday at overnightprints.com.