For artists looking to increase sales, comic book conventions are a godsend. The granddaddy of all geek gatherings, Comic Con, has a specialized area called Artists' Alley that's devoted to creators of fan art and original pieces. The constant foot traffic and potential sales are more than worth the cost of securing a booth in the alley.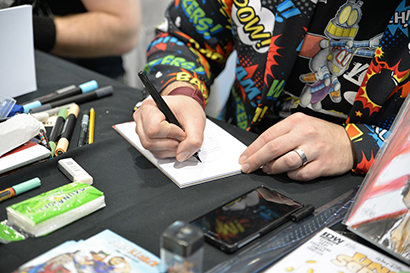 However, it's vital that artists give themselves enough time to plan accordingly for a convention. These events present opportunities to not only sell art, but also to connect with like-minded exhibitors and market to future high-dollar customers. Keep the following tips in mind as you get ready for the next comic convention.
1. Research the Convention
The biggest mistake you can make as a first-time exhibitor is to be unfamiliar with the convention's audience. You may be thinking that it's just a bunch of comic book obsessives roaming through a trade show hall, but every convention has unique special events and activities.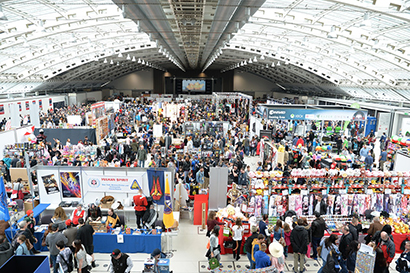 San Diego's Comic Con brings in more than 150,000 attendees, which means there will also be plenty of exhibitors providing competition. That's why it's smart to attend the convention a year out to see what you'll be dealing with.
Consider the layout of the showroom, exact location of Artists' Alley and what the other exhibitors are selling. You may need to temper your artwork to make it stand out or appeal to the dynamics of the crowd. Attending other comic conventions to get ideas and research the target audience can also be helpful.
2. Get Your Permits and Paperwork in Order
There will be a bit of red tape to go through before you can secure a comic con booth. In addition to the convention application process, you might need to get a permit if you want to legally sell your artwork, depending on the state.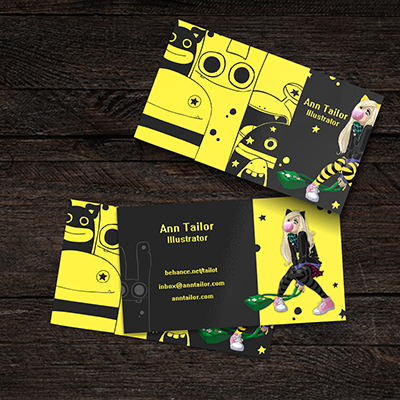 In California, new exhibitors can get an occasional/temporary seller's permit through the Board of Equalization Office. Out-of-state artists can apply for their permits via snail mail. While the process is simple, it's important to take care of this step ahead of time to avoid any hiccups.
Be prepared to have your permit available and accounting books organized once you get to the convention. Remember, you'll also be responsible for collecting sales tax for your work.
3. Turn Your Booth into a Work of Art
After you get the paperwork out of the way, you can finally get down to the fun of designing your comic con booth. You're an artist, so the presentation should be neat, stylish and even a bit creative. However, you should avoid designs so striking that they actually take attention away from your artwork.
You'll also need to think about your layout and how to draw in attendees. This is where the pre-show research comes in handy. If you're sharing space, you may want to coordinate details with the other exhibitors.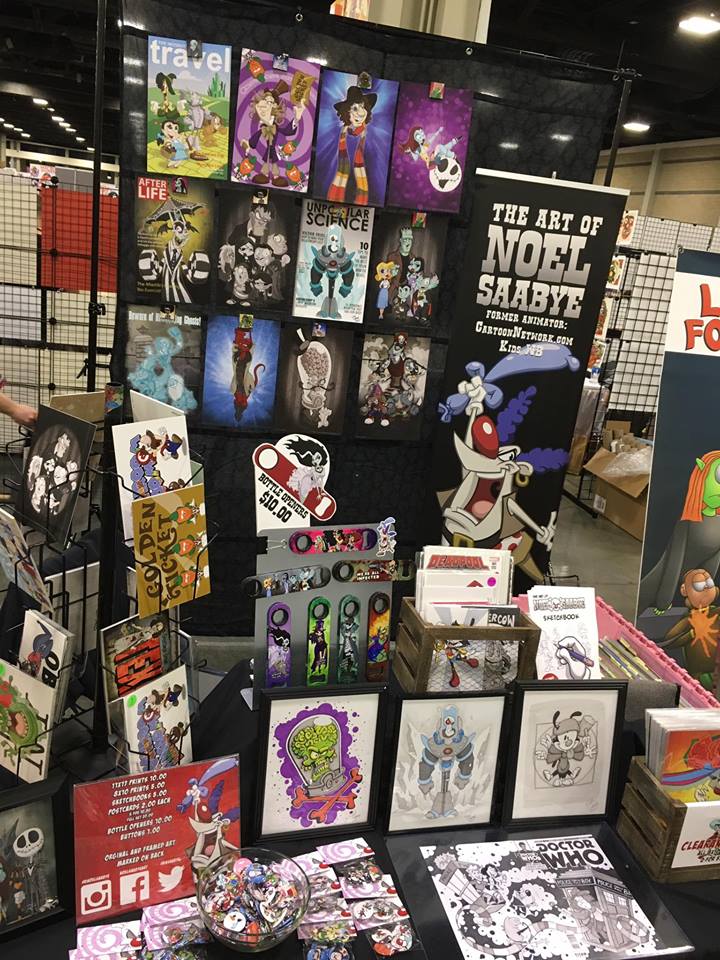 It's important to prepare for any potential disasters that could occur during the convention. Be sure to bring backup tablecloths, extra supplies and have a system in place if you must leave the booth. You'll want to have a secure cash box and credit card app set up as well.
4. Be Ready With Plenty of Print Items
You can never have too many print items to supplement your regular artwork. Not only is printing relatively cheap, but it can also inform customers about your business. Sellable comic con prints include: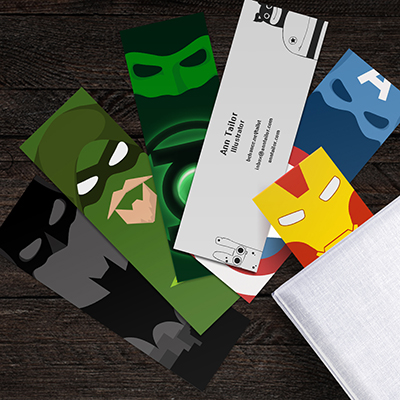 Posters: Your prints could be scaled-down versions of full-sized pieces.
Postcards: These are very handy and popular with out-of-town visitors.
Booklets: Turn booklets into comic books or showcase collections of artwork.
Bookmarks: Great for voracious readers, bookmarks may include artwork and business info.
Furthermore, there are various printable items that work strictly as booth marketing materials. You may consider giving away the following:
Business cards: Be sure to share your contact info and website to customers and fellow exhibitors.
Flyers: For an easy way to promote and advertise sales, nothing beats the traditional flyer.
Rack cards: You may use these as social cards to promote your online brand.
Pocket folders: These are used by attendees to store and protect artwork.
5. Price Your Products to Sell
Pricing your artwork appropriately will be a little different at a comic convention. While some attendees are eager to spend, others will feel gouged at every turn. That's why you should have original work and fan art at various price points.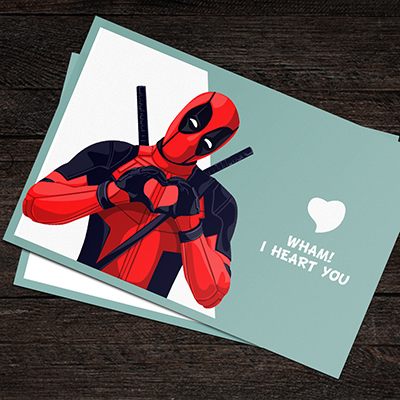 Keep your higher-priced and limited-edition artwork on display to attract onlookers, but have plenty of more affordable items ready as well. You'll be surprised how many people are willing to drop $20 on a souvenir. These smaller items could also do double duty as marketing tools for your website.
To create sellable art and booth marketing materials, visit overnightprints.com/comiccon.