Breaking the glass ceiling is something that members of Proud To Be Latina know all too well. Founded in 2009 by Yesi Morillo-Gual, the leadership and professional development organization focuses on helping Latinas navigate corporate America.
As an executive director for Citigroup, Morillo-Gual recalls her 20-year journey from her first role as an administrative assistant up to an executive leadership position. With no role models of her same ethnicity or gender to consult, she began networking outside of the organization to find support. It was then that Morillo-Gual discovered fellow businesswomen were also experiencing the same shortcomings in their professional careers.
That revelation marked the beginning of Proud To Be Latina, created as a platform and premier network for the personal and professional development of Latinas. The organization today aims to not only empower women to take ownership of her career, but to also provide support beyond motivation. By sharing experiences and challenges in the workplace, members engage in conversations that help each other overcome obstacles while climbing the corporate ladder.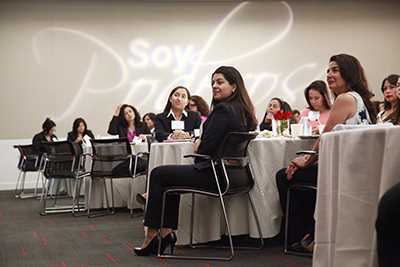 "Proud To Be Latina is an action-driven organization that goes past the feel-good motivation and provides the 'how' that we all need in our professional development," she explained. "As diverse people, we need to recognize what we don't know, but we must also be sophisticated in how we obtain and share our knowledge as we move ourselves forward in the corporate world."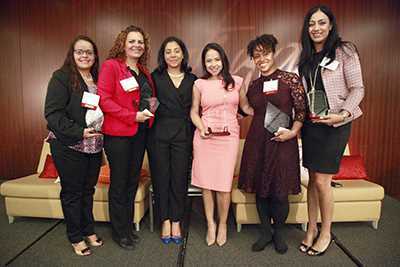 Members, ranging from 20-50 years of age, engage at all different levels of their careers. The group focuses on providing resources for Latinas in her 20s who are likely at the exploration stage within an entry or associate level position; in her 30s when she has more clear direction and focus on her career goals; in her 40s when she is established as a mid-level manager; and in her 50s when she has reached an executive-level post.
A loyal customer for the past seven years, Morillo-Gual printed the organization's first marketing piece through OvernightPrints. The postcard helped launch Proud To Be Latina, which hosts leadership and professional development conferences, webinars, networking and other social events for Latina professionals.
"Proud To Be Latina is my passion project. Growing the organization requires constant relationship management," said Morillo-Gual. "The postcards we print through OvernightPrints helps to continue the conversation started at our events. They work as a reminder and reinforce our messaging."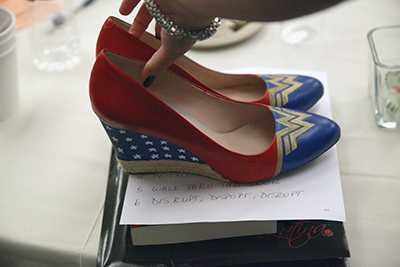 To market its events, Proud To Be Latina uses OvernightPrints services to print
business cards
,
flyers
,
postcards
and
booklets
as conference magazines. Two months prior its conference, the organization turns to OvernightPrints to produce its invitations, which generates 35 percent of its ticket sales.
@overnightprints you are simply AMAZING!! Self designed, and with your quality, we're looking like pros!! Thank U!! pic.twitter.com/hMJpq9CPmU

— Proud To Be Latina (@PTBLatina) June 4, 2016
Among its many projects, Proud To Be Latina is working on a creative book that will highlight Latinas from different countries. To be titled "Brilliance," the organization will partner with job training organizations to donate 50 percent of the book's proceeds towards helping disadvantaged women learn job-ready skills. This coming October, Proud To Be Latina will launch its executive elevation program, EMERGE.
Proud To Be Latina will be hosting its next networking event in September 2016. For more information, visit
proudtobelatina.com
Images courtesy of proudtobelatina.com