For the third year now, designers and illustrators participated in Overnight Prints' annual #SpookMeONP Halloween Design Contest. Contestants tagged their Halloween-themed designs on Instagram and Twitter to enter for a chance to win prizes. #SpookMeONP contestants submitted a variety of fun and frightening artwork. Winning prize was a $50 in store credit at www.overnightprints.com.
The winner, Casey Faye, submitted a kewpie creature from the Black Lagoon who is living his best life. "I've always been in love with kewpie dolls and anything vintage." said Casey. "I love the look of characters/cartoons turned into kewpies. I think I've pretty much made everything into a kewpie. I got the inspiration from old vintage postcards and prints from Rose O'Neil."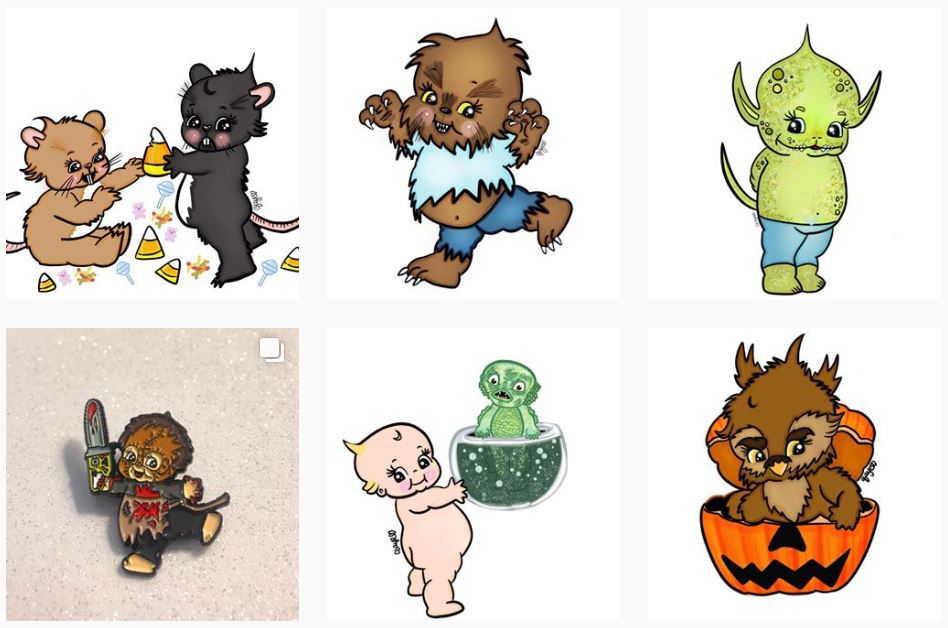 As part of the challenge, Casey created several movie monsters inspired by classic Hollywood monster movies. Her works include kewpie drawings of Frankenstein's Monster, the Bride of Frankenstein, an Ewok from the Star Wars original film Return of the Jedi, Michael Myers of the Halloween movie franchise, the cute monster from the movie Little Monsters, a kewpie Wolfman, Dracula, kitty cat, Bigfoot, Leatherface from Texas Chainsaw Massacre and Pinhead from the HellRaiser franchise.
When asked how long on average she worked to complete each "horror kewpie" illustration, Casey replied by saying "Each illustration takes about 45 minutes up to over an hour. I'm always going back to each drawing and adding more detail." Casey relies mostly on drawing and painting when completing her digital arts and remarked that her digital canvas of choice is the iPad Pro 12.9″ device. "I use my iPad Pro 12.9 to draw all of my illustrations, the app Procreate and my Apple Pencil", Casey added.
The winning submission by Casey was this adorable one below…
Casey spends her time designing and posting her original artwork to Instagram. You can view her ever expanding portfolio of Halloween and non-Halloween inspired designs at https://www.instagram.com/_caseyfaye_.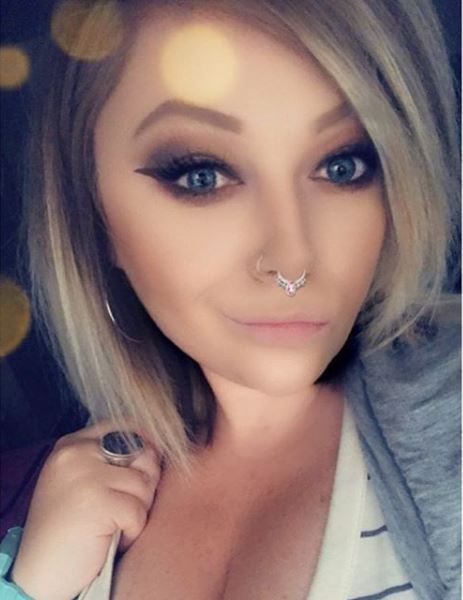 For more art and design contests, follow Overnight Prints on Twitter (@overnightprints) and Instagram (@overnightprints).