Ever wonder who decides what's trendy and what's so last year? The Pantone Color Institute has been setting fashion trends since 2000 by choosing a "Color of the Year." You'll find this color in all facets of daily living, like makeup, fashion, and, of course, home decor. This year's color? Living Coral, a vibrant shade that evokes a healthy environment and an escape from the cold, bland tones of years past. You don't have to be a fashion designer to embrace Living Coral. There are plenty of ways to incorporate this warm color into your home. In this article we will look at design tips by Ashley Miller.
1. Create an accent wall
While this color is definitely not for the faint of heart, adding an accent wall is a great way to spice up your home. You don't have to paint the whole room– a single wall will draw the eye without overpowering everything else. Use it in a side room or a more vibrant area of the home (like a child's bedroom) where you might expect bright, loud colors.
2. Make a statement, indoors or out
If you're not ready to paint the walls of your home, you can make a statement by adding a piece of furniture in Living Coral. A large statement piece like an end table, dresser, or bureau looks stunning when you add a touch of color to the trim. You could also get coral picture frames and hang your family photos on an entryway wall.
It's easy and inexpensive to add color to your landscape to spruce up your backyard. Add a coat of paint to those outdoor wooden chairs. Repaint the window frames and doors, or add some coral-colored stepping stones to the yard. If you don't want to alter the existing hardscape, try lining it with coral colored plants. Salmon Sunset, Coral Bells and Coral and Poppy Wedding flowers are great in the garden or in flower pots lining your patio.
Speaking of wedding flowers, this year's Pantone color is a perfect accent for your next outdoor tea party or bridal shower. Impress your guests with coral party favors and place-card settings. How about cupcakes with coral frosting or custom designed cookies?
Remember your outdoor decor doesn't have to be limited to plant life. Consider some outdoor rugs, wreaths, baskets, or planters in this year's color. They'll refresh the look of your patio and make your outdoor living areas complement the rest of your home.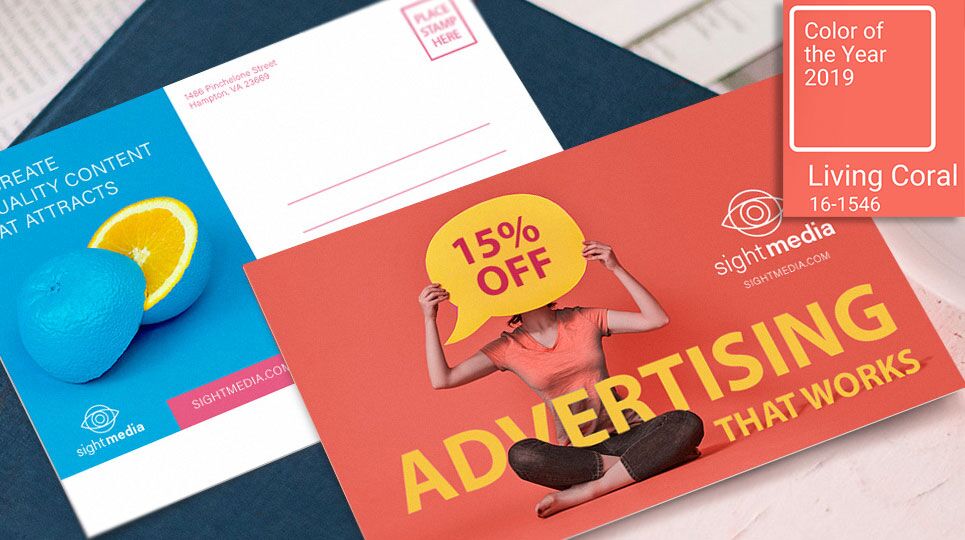 3. Bring the outdoors inside
This year's color is inspired by vibrant marine life, so why not bring some of the outdoors inside? A coral colored Betta fish and fish tank would make a great centerpiece. You can add vases with coral peonies and dahlias, or add a floral painting to help make your home seem more lively and inviting. Other options include Flower Carpet Coral Roses, Diascia, coral-colored Daylilies.
4. Remember less is definitely more
You don't need to replace every item or color in your home to embrace Pantone's color this year. Instead of going all out (which can be expensive and aesthetically overwhelming), consider including small touches to help energize your space. Living Coral is a bright color, and you might feel overwhelmed by trying to match it with every item in your home. Instead, you can move smaller pieces around as your design changes throughout the year, and put them away or replace them when your mood or the color of the year changes.
Ashley Miller is a home decor and lifestyle writer who cures her HGTV obsession by refurbishing anything and everything she can get her hands on.
To incorporate the color of the year in print related products for your home, visit overnightprints.com.
GIVE SOMETHING SPECIAL THIS VALENTINE'S DAY
WILL YOU BE MY VALENTINE? HOW TO ATTRACT CUSTOMERS